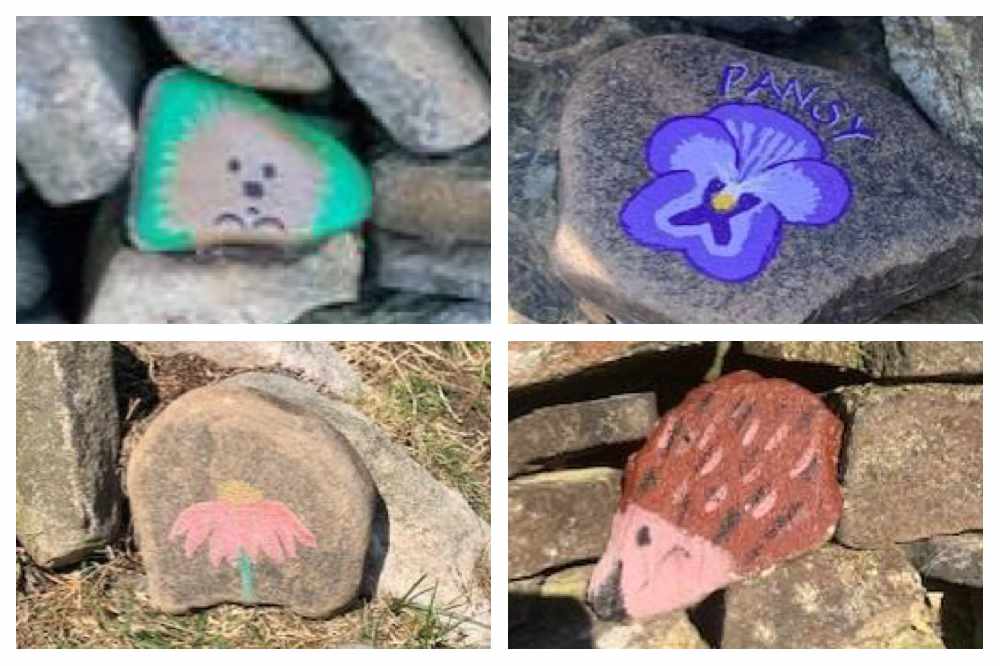 If you are walking in and around Glossopdale, you might see some colourful and creative rocks on your travels. 
That's because 'milestone' rocks, which have been designed by local children, are now covering three different routes in the area.
Recently, That Counts! Glossop, in partnership with The Bureau, launched a project called 'Glossop Milestones' to help families discover new routes when taking their exercise out and about - as well as encourage our talented young people in particular to get creative as well as get moving.
They held a competition for budding young artists to create their own 'milestone' rocks, using medium-sized gritstone rocks.
Many children entered with some fantastic designs inspired by nature, from plants and insects to birds and trees.
Now, some of them are on display for everyone to enjoy looking at.
The first three 'milestone' routes launch this weekend - and by the end they will cover everything from hill tops, trails and river banks to farms and parks.
People are being encouraged to take the routes, look out for the handful of 'milestone' rocks on show and describe the designs that they discover.
The first one is a 4k stroll around the Whitfield and Gnat Hole area, starting on Cliffe Road. Take a look at a map here.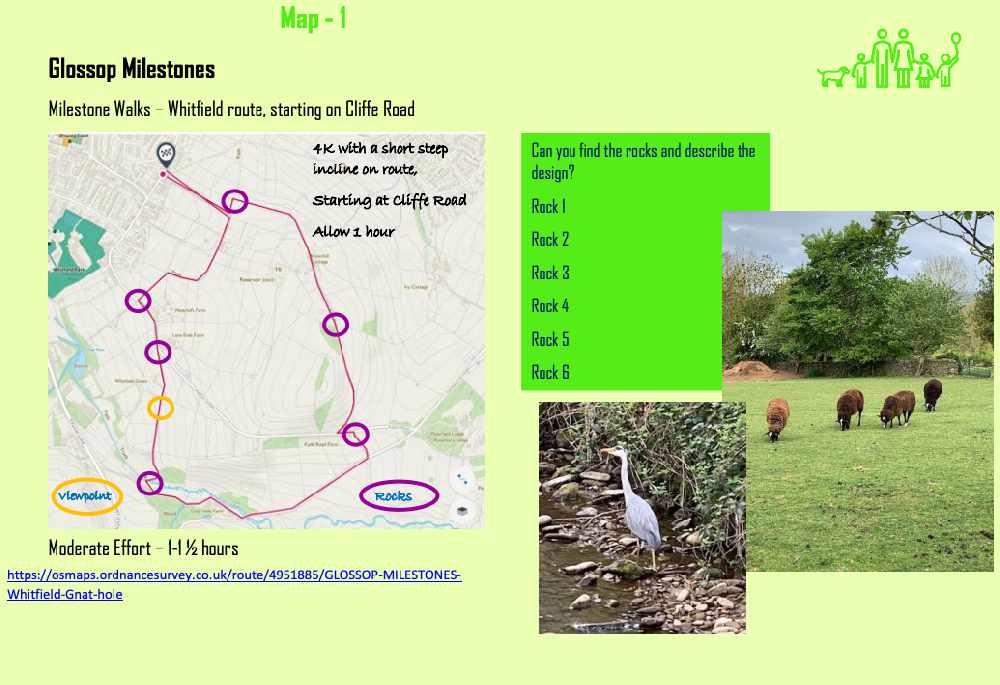 The second is a 3k walk around Whitley Nab and Herod Farm, starting at Turnlee Road. Click here to see the map.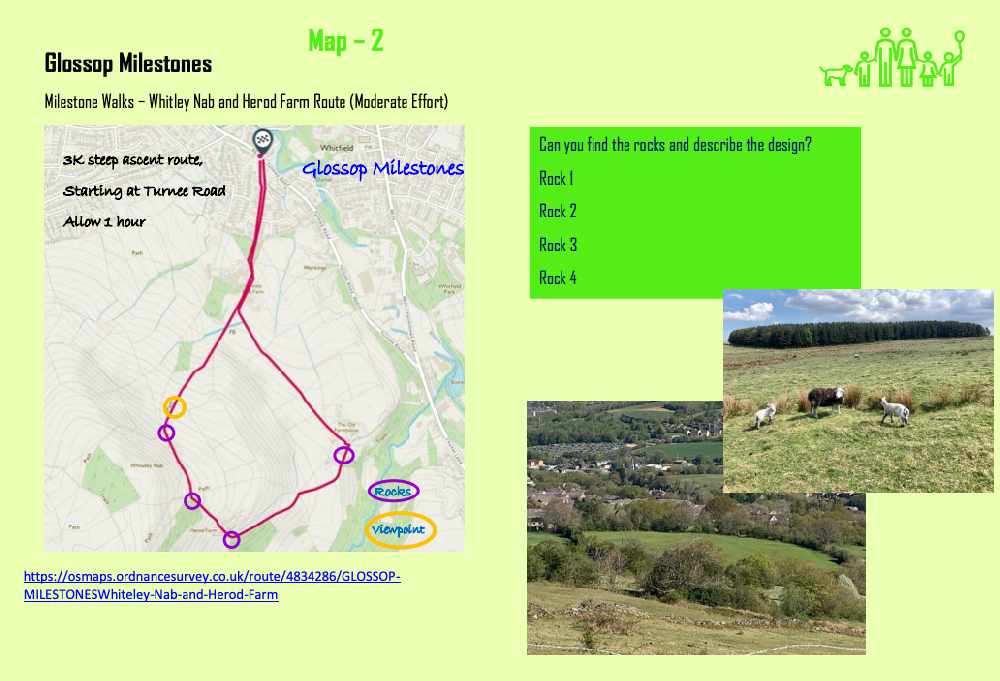 The third is a challenging 3.5k walk around Whiteley Nab, starting at Turnlee Road. Click here to see the map.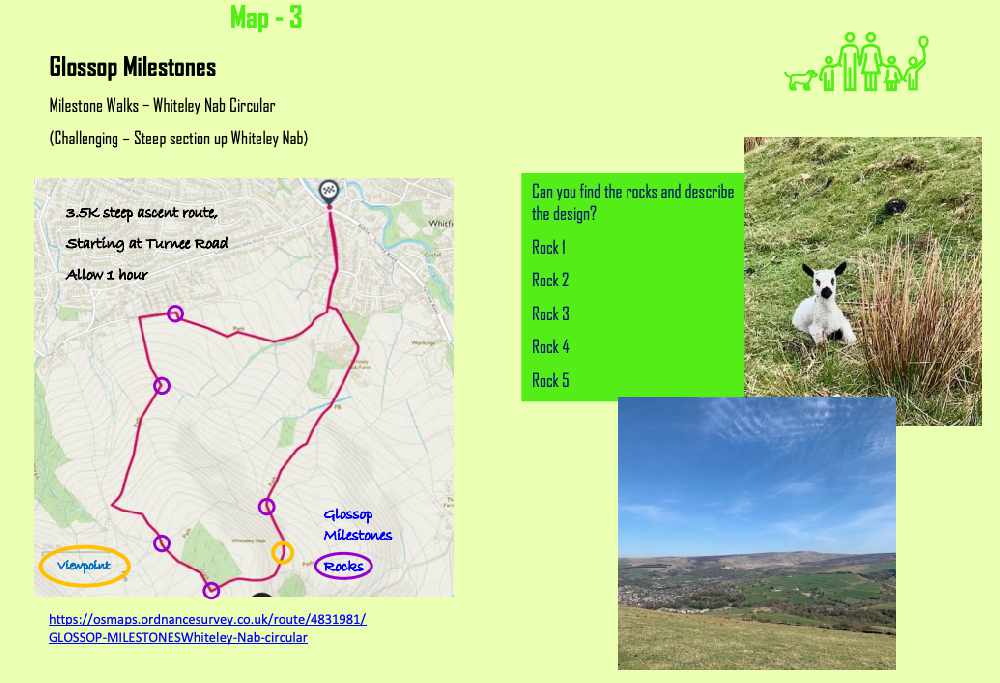 To find out more, visit the 'That Counts Glossop' Facebook page.
Main image:
Some of the 'milestone' rocks in position along the first three routes.