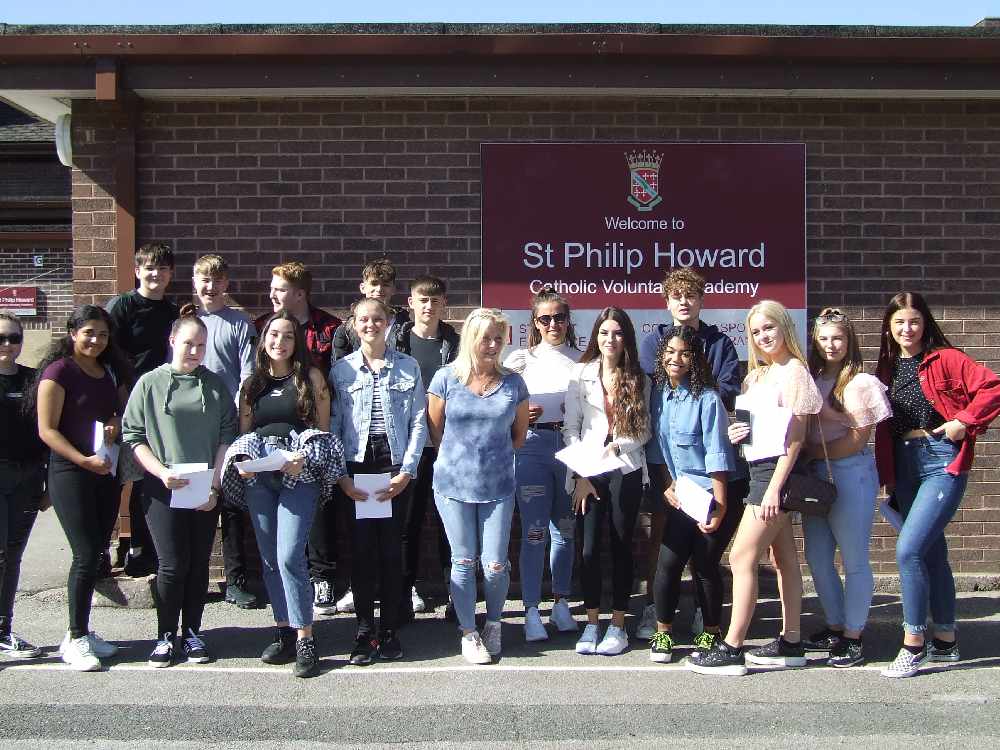 It was happiness all the way at Glossop's St Philip Howard Catholic Voluntary Academy on GCSE Results Day.
Weeks of government dithering had left students worried that their grades could be lowered, after the coronavirus pandemic had led to exams being cancelled.
However, students were all smiles as they opened their results envelopes in the playground rather than inside the academy - another Covid-19 requirement.
The staff were delighted too.
Head teacher Louisa Morris said: "This year's results were the best the school has ever achieved and this was no surprise either!
"It has gone from strength to strength, from the point of the school's academisation in 2015, right through to the present day.
"The Class of 2020 were the first year group to be a part of the reformed school, known as, 'St Philip Howard Catholic Voluntary Academy' and, shortly after, the academy joined the St Ralph Sherwin Multi Academy Trust.
"It was throughout this period, that our journey to success was paved and improvements over time meant we were prepared for our expected Ofsted visit in the academic year of 2019-2020.
"The achievement of this year group had already been foretold and, we held great confidence in the Class of 2020's success."

Jacob Price and head teacher Louisa Morris
Team St. Philip Howard's Class of 2020 was predicted to make excellent progress and top results - and it produced the goods.
The average grade across the different subject areas was five.
As expected, the vast majority of students achieved a Grade 4 in English and Maths and, a significant proportion achieved the very highest grades (Grades 7-9).
Students making the most progress were Lara Milward and Jacob Perry and in many subjects they exceeded their target grades.
Those achieving the greatest number of 7-9 grades across all of the different subject areas were Ella Davies (10 grades 7-9), Sophie Parker (9 grades 7-9), Louis Taylor (9 grades 7-9), Daniel Pickford (7 grades 7-9), and Alex Snape (6 grade 9s).
Daniel and Alex were also the second highest for progress in the year group too.
Sophie (pictured below), who lives in Old Glossop, could not hide her elation when she spoke to the Chronicle, saying: "I think I have done amazingly - well - better than I expected."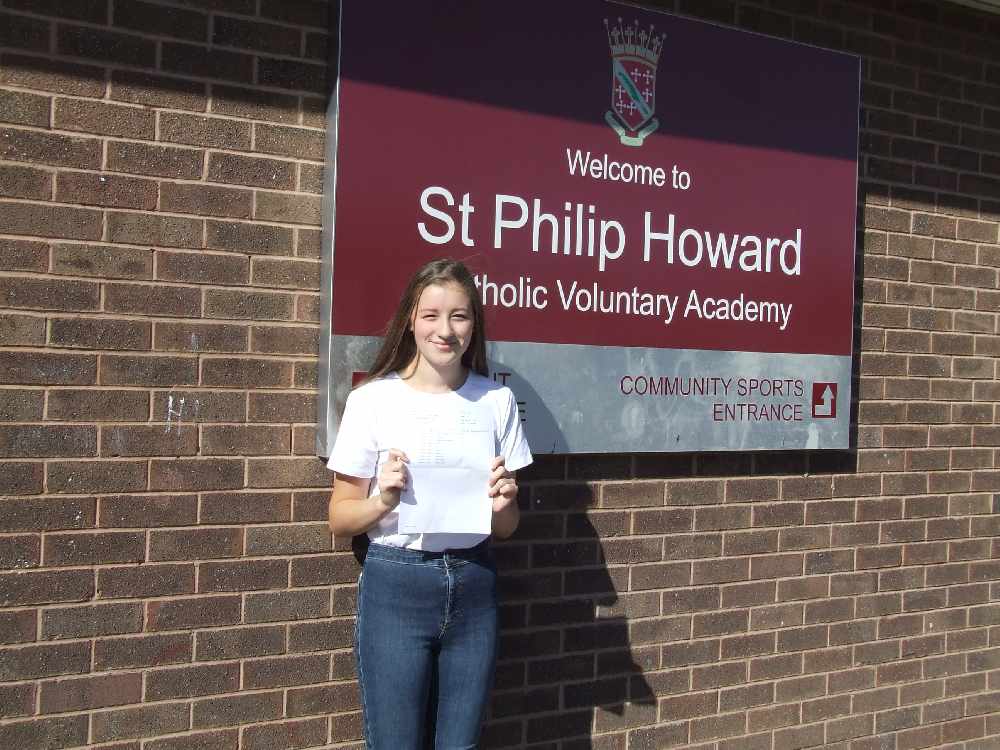 She is off to Xaverian, the academy's partner college, and onto university.
Friend Alex Snape from Shirebrook Park, is also off to the Manchester College.
Alex admitted it was 'very scary' when she saw how the A-Level grades had been lowered a week earlier.
But last Thursday, Alex said she was 'very happy' and like Sophie has plans to go to 'Uni'.
Ivan Catchpole (pictured below), also from Shirebrook Park, was another high-flyer and is off to Xaverian.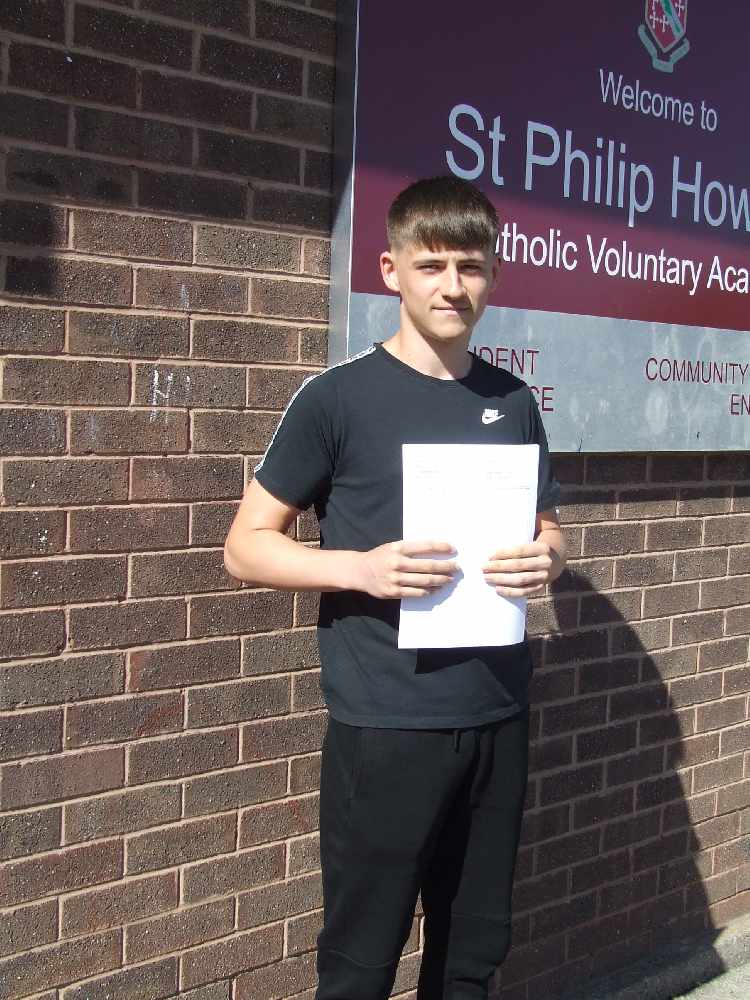 Ivan scooped an incredible number top grades, admitting he had done 'very well.'
Ivan - who will study Maths, business and accounts - could be contemplating a career in finance.
Emma Coffey, from Old Glossop, could have her career mapped out too.
Another top achiever, she's off to Ashton Sixth Form College to study Spanish and English language and literature.
She will study a similar pattern at university and hopes to teach English in a school in Spain.
Friend Ella Davies, from Simmondley, has chosen Spanish as one of her subjects to study when she starts at Xaverian in a couple of weeks.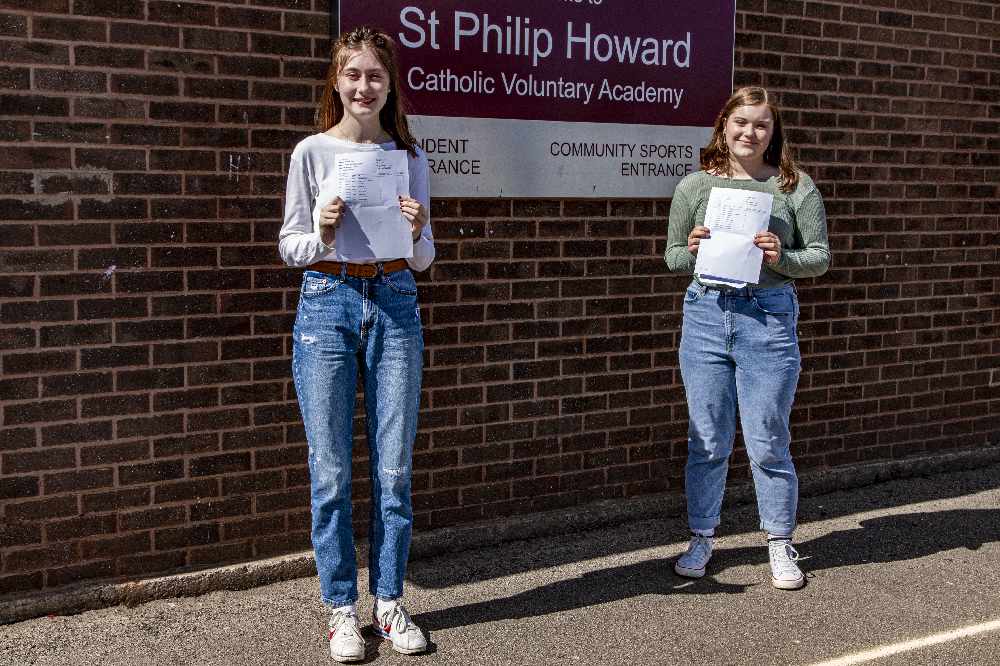 Emma Coffey and Ella Davies
University will hopefully follow, but there's no career options online yet.
Louis Taylor, from Whitfield, will continue with his education at Clarendon College, in Ashton, studying computer science, Maths, physics and possibly further maths and has set his sights on Oxford University.
Megan Price who also lives in Whitfield, was also a little apprehensive in the run up to Thursday, in light of the A-grades about turn.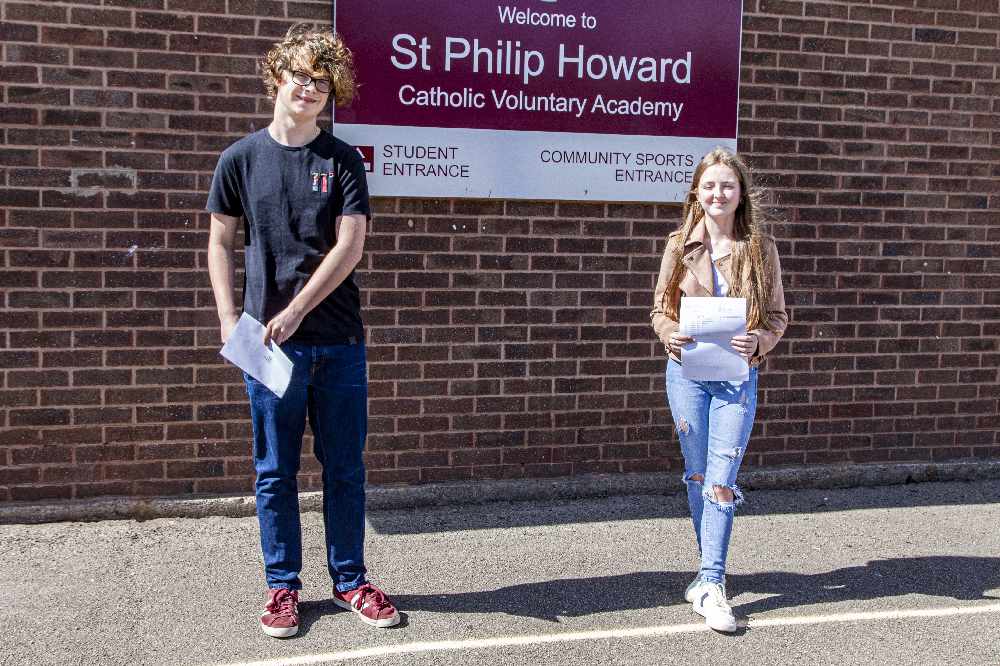 Louis Taylor and Megan Price
Off to Xaverian, she said: "I was a bit nervous, but I have done better than I thought."
Hadfield's Lara Millward (pictured below) is probably eyeing a career in food.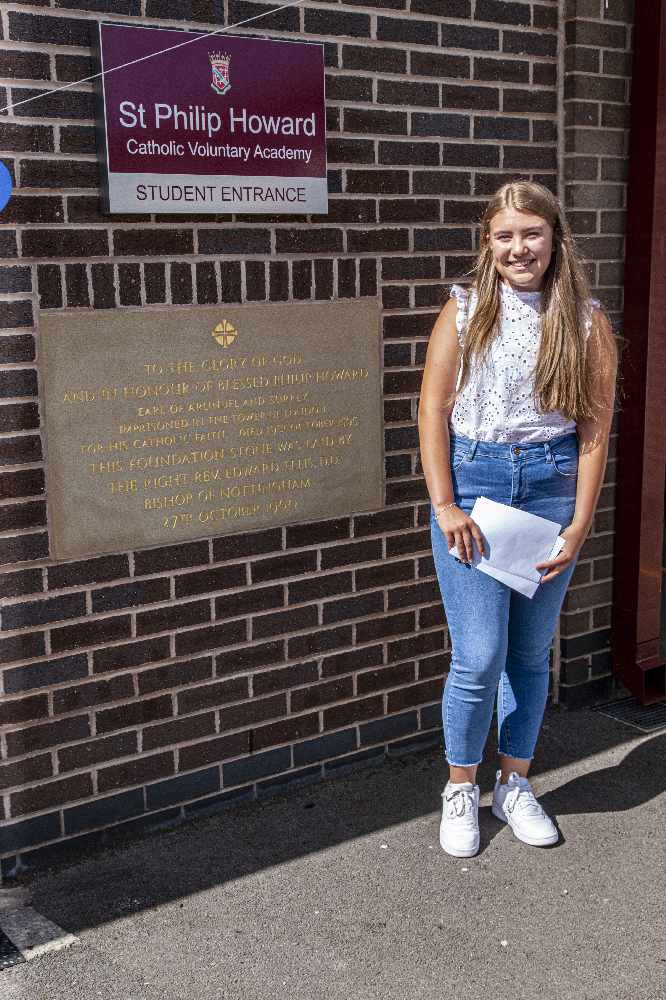 Ella, who according to her teachers bakes great cakes, is off to Tameside College on a baking course.
While Jacob Price, also from Hadfield, who like Lara made the most year group progress, is off to Xaverian.
Main image:
HIGH ACHIEVERS: A lot was expected of the Academy's 'Class of 2020' - and they delivered the results.