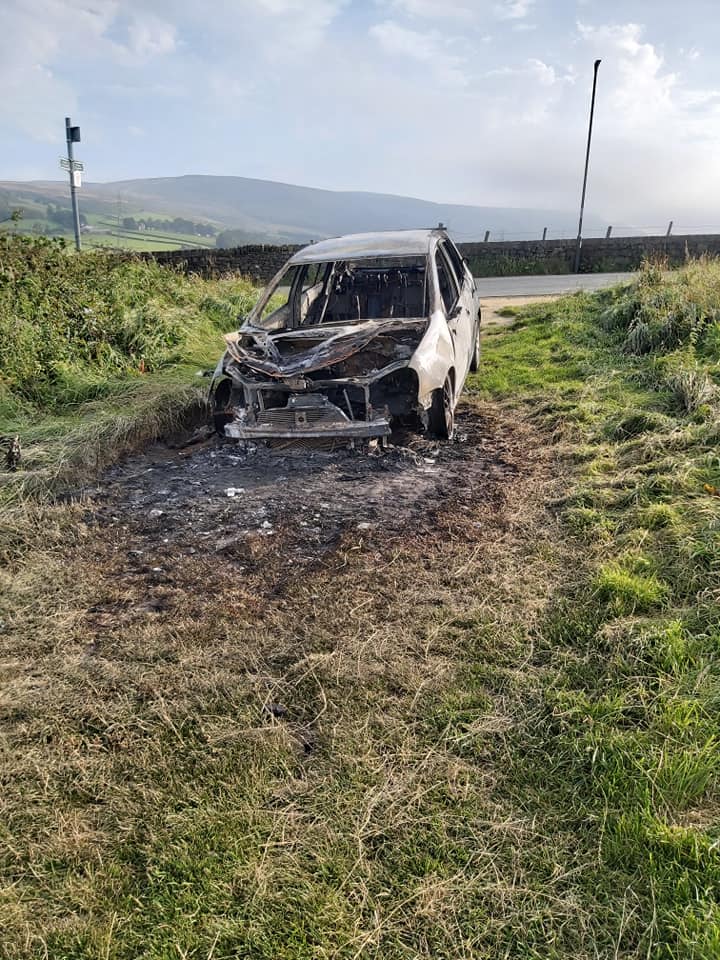 A car reported as stolen, which had been abandoned and then set on fire in Padfield, has now been removed by the borough council. 
The black Volkswagen Golf - registration LT05 YFG - was left at the entrance of Roughfields from Padfield Main Road.
The vehicle was later set alight, prompting firefighters to be called to extinguish the blaze.
Padfield councillor Ollie Cross reported the incident to the police, who said the owner had been contacted and the vehicle had been reported as being stolen.
High Peak Borough Council's Enforcement Team has since removed the wreckage of the vehicle from the field, which is regularly used by local residents.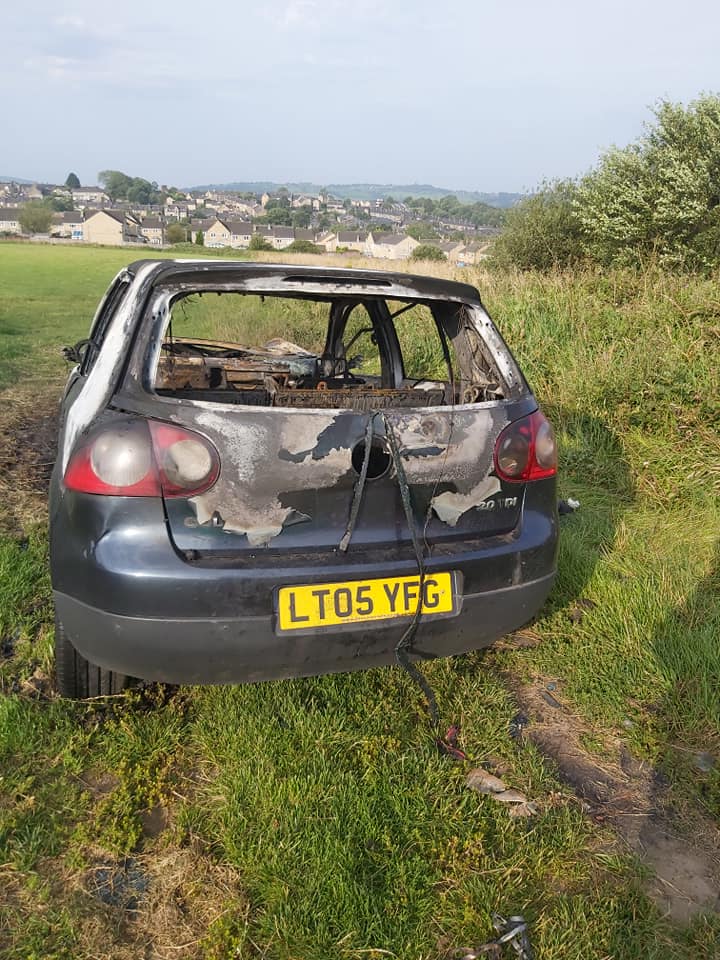 The rear of the vehicle after being set alight
Anyone who has any information about the vehicle or the fire is asked to get in touch with Greater Manchester Police by calling 101.
Posting on Facebook, Cllr Cross said: "Just thought I'd give my local residents a quick update. The burnt out vehicle which had been abandoned at the entrance of Roughfields from Padfield Main Road has thankfully been removed by the Council.
"A huge thanks to Derbyshire Fire & Rescue Service for putting out the fire the other night. I also want to thank everyone who took the time to report this incident and to all those brought it to my attention, including my HPBC colleague, Cllr Ed Siddall.
"I reported the abandoned vehicle last night and contacted Derbyshire Constabulary & High Peak Borough Council first thing this morning. I was told that the owner had been contacted and the vehicle is now reported as stolen to Greater Manchester Police.
"I'm glad that steps were taken by the Enforcement Team at High Peak Borough Council to remove the burnt out vehicle as quickly as possible because it posed a potential hazard to local residents. Especially to young Padfielders & Hadfielders who regularly use Roughfields to play and have fun, as well as, dog walkers & walkers too.
"Please don't hesitate to contact Greater Manchester Police via 101 if you have any information about incident which could help the authorities with their enquiries."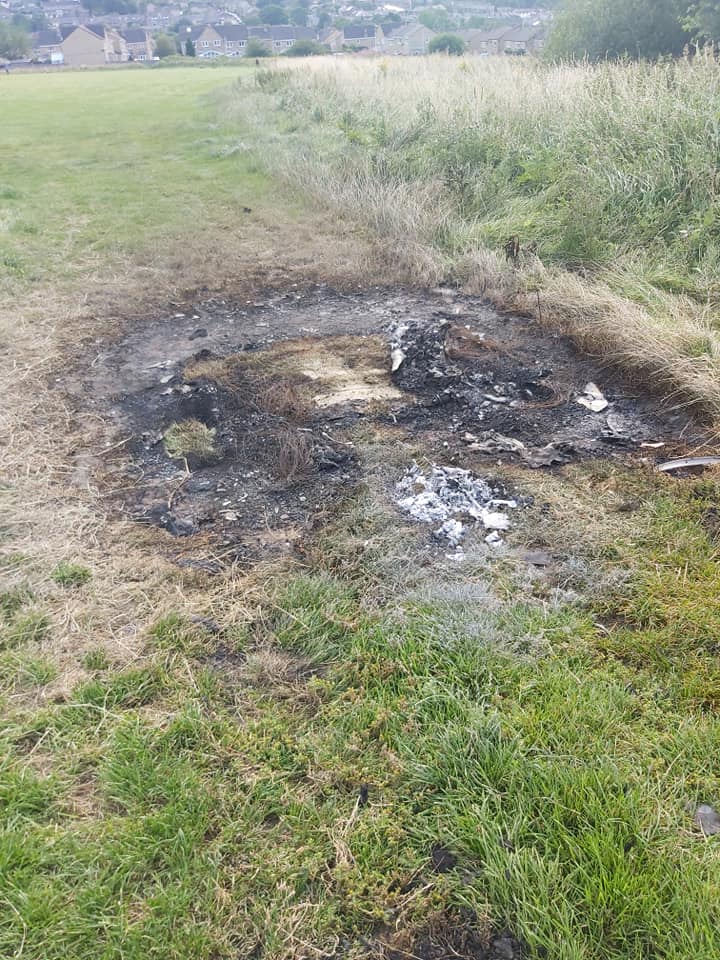 What the field looks like now
Main image:
The front of the vehicle after being torched.