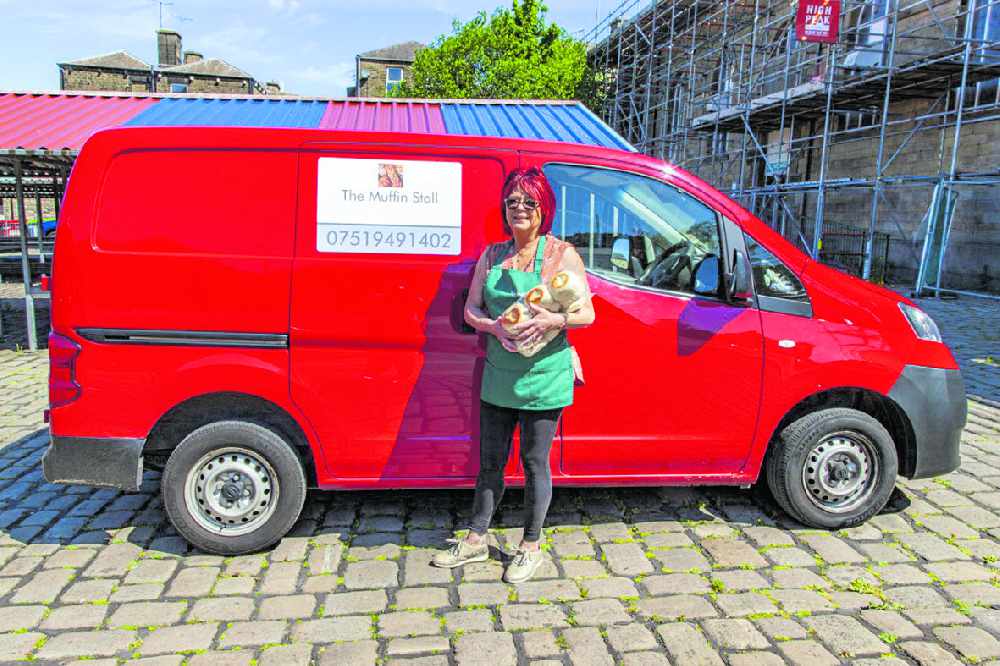 Glossop market trader Lyn Winder claims stall holders are being left 'in the dark' over their future.
She says she was due to move into the former Carpetright unit at Wren Nest Retail Park with other traders while work on the market hall took place.
But this week Lyn - who owns a bread and muffin stall - said: "It's an absolute nightmare, there is a general lack of information from the council.
"We have heard nothing since the council said (several months ago) that they needed 10 traders to move into Carpetright to make it viable.
"We all had individual interviews and the council agreed to help us to move all our gear to Carpetright.
"There was a closure date of April 29 when the market would stop trading and were told we could not go back in."
Lyn says she was told that no work had been done at Carpetright because of the coronavirus lockdown and High Peak Borough Council did not know when it would start. She says she was then told she could not move into Carpetright anyway because the council could not get running water to her stall.
She claims there is a water supply in Carpetright and she says two other traders were also told they could not have a water supply.
Lyn says: "This would leave just seven traders which the council say would make the move unviable - and put the whole future of Glossop Market at risk."
Lynn says she has had her stall for seven years, but it has been a bread stall for 50 years. She is worried about her future.
Meanwhile Suzanne Williamson from the Narnia stall says she has had trouble getting access to the market to get all her stock so she could run an online business from home.
She said: "Glossop Market matters, we matter and we don't want to be left in the dark. The traders want to get back supporting the local economy and local people as soon as we can."
A spokesperson for High Peak Borough Council said: "The council is continuing to test the viability of any temporary arrangements to allow the market to operate but we have been made aware that it is unlikely that water and drainage will be able to be provided at the unit at Wren's Nest.
"We don't have an alternative at present but will continue to consider all options and to work with the traders, including Lyn, as we fully appreciate and understand this is a concerning time for them. We are also writing to all traders to update them."
The council say the difficulties and delays to its progress is due to the impact of Covid-19.
Meanwhile, further investment in Glossop's heritage halls is set to take place, with work to replace the roofs at the market hall and municipal buildings getting underway when the current Covid-19 situation allows.
The borough council says it is committed to retaining and returning public buildings, including the market hall, town hall, Municipal Buildings and Victoria Hall, to public use.
Read more here:
https://www.questmedianetwork.co.uk/news/glossop-chronicle/revamp-planned-for-historic-glossop-halls/
Main image:
WORRIED ABOUT THE FUTURE: Lyn Winder on the deserted market cobbles.