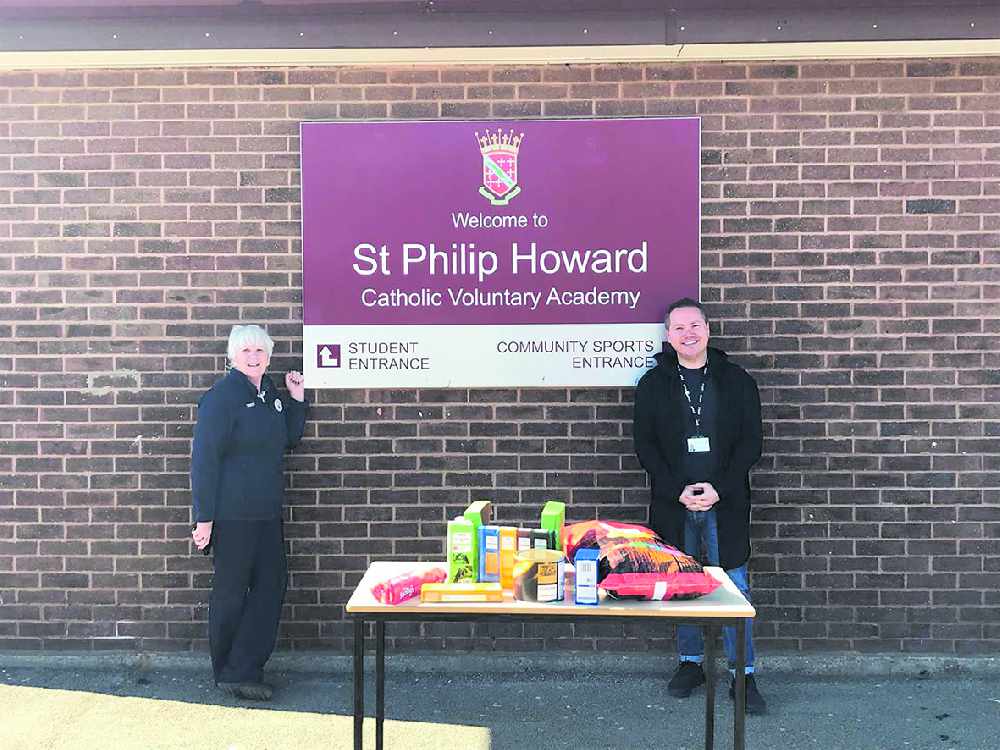 Teachers at St Philip Howard Catholic Voluntary Academy received a much-welcomed gift from Tesco Glossop last week – to keep them going as they look after the children of front-line workers.
Christine Clarke, the Community Champion from Tesco, arrived with supplies donated from the superstore – including a good helping of sweet treats for that last minute sugar boost.
A spokesperson from the school thanked the shop and Christine, adding: "It was a lovely gesture and very much appreciated."
Schools were asked to close in a government mandated move on March 20, but some have stayed open to provide childcare to the children of key workers who would otherwise have nowhere to go.