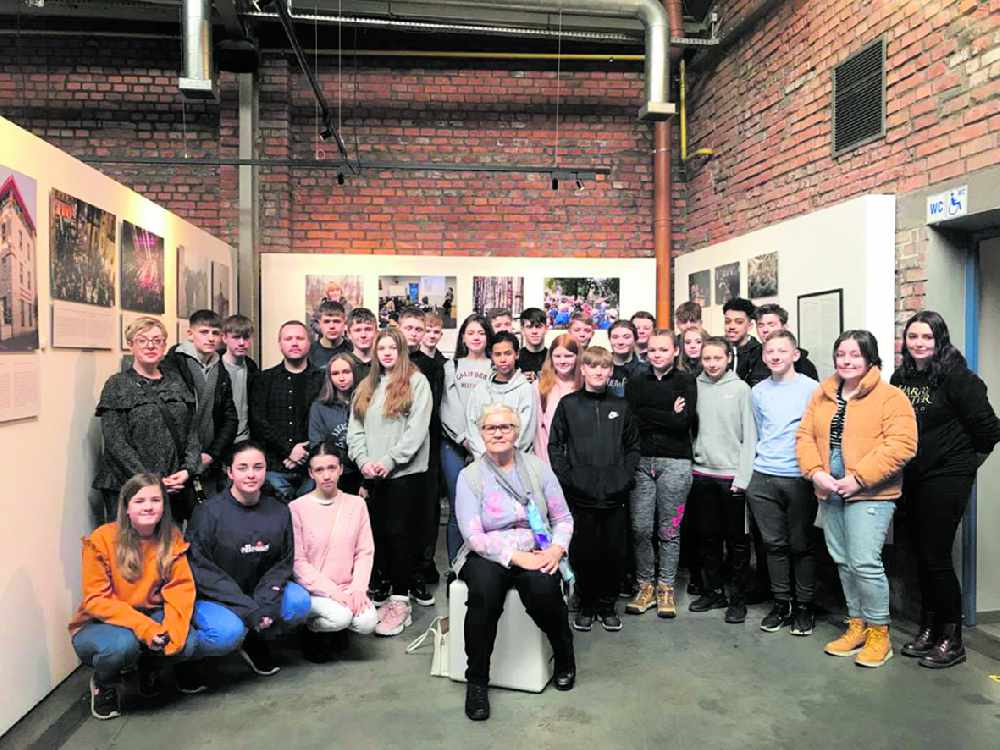 Pupils from St Philip Howard Catholic Voluntary Academy have returned home after an informative and moving trip to Poland.
The pupils took part in a walking tour of Krakow, the Galicia Museum, Oscar Schindler's former metal factory and a visit to Auschwitz-Berkenau.
Students also had the opportunity to meet Holocaust survivor Lidia Maksy Mowicz during their four-day visit, something which young Joshua Corbally said was 'a privilege.'
"She told us about how she was separated from her Russian family and was sent to Auschwitz with her mother," he explained.
"After showing us her tattooed camp number, she then told us what she experienced during some of Mengele's experiments and it was truly horrific... her story was very moving and it was a great privilege to meet her."
Throughout the trip, pupils aimed to gain an insight into what life was like for Jewish people before the Nazi occupation and after, with visits to post-war synagogues and schools set against a difficult tour of Auschwitz-Birkenau concentration camp.
Students felt it gave them a deeper appreciation of the tragedy and genocide people faced.
On the final day, the pupils did get to relax with a whistle-stop shopping trip around the city of Krakow, to taste real Polish food and explore the twisting underground tunnels of the Wieliczka Salt Mine.
"The trip was very powerful but also very thought-provoking and definitely made this whole thing a lot more real to us," added Joshua.
Main image:
VISIT: The pupils from St Philip Howard Catholic School meet Holocaust survivor Lidia Maksy Mowicz.