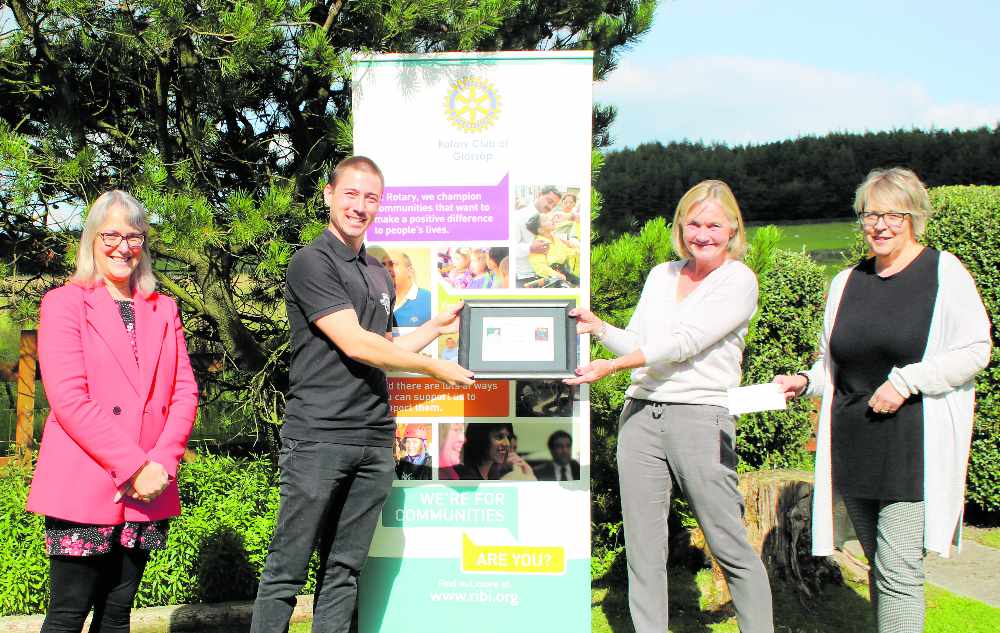 The annual Glossop Rotary Club Tom Jordan Award has gone to another great cause.
Picking up the prize and a cheque for £500 was Jacob Meaton of DOSportUK - who offer sports and fitness instruction in Glossop.
The awards were presented by Tom's parents, Jill and Frank Bedford.
Tom Jordan was an honorary member of Glossop Rotary Club who lost his life tragically young to cancer.
Rotarian Paul Scullion said: "Tom was a committed and talented sportsman, dedicated to encouraging other young people to make the very best of their lives and talents."
DOSportUK community interest company offers sporting opportunities to people with a disability.
The £500 will be used for the purchase of specialised equipment to support the teams it helps - including Glossop Town Gladiators basketball club.
Main image:
CHOSEN CHARITY: Jacob Meaton from DOSportUK presents the Tom Jordan award to Jill Bedford (Tom's mother). Also pictured are Karen Rigg of Glossop Rotary Club (far left) and Gill Redfern, Glossop Rotary Club vice-president (right).