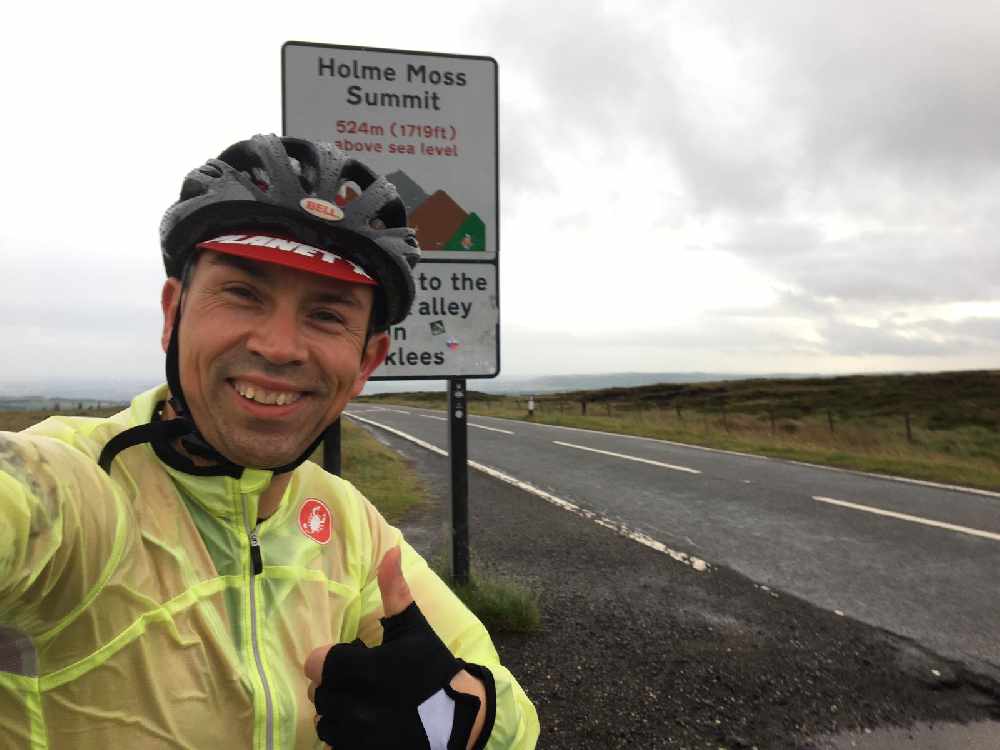 Cyclist Alex Waddington has completed an epic 17-hour pedal-powered sponsored litter pick, covering 108 miles of the Peak District National Park.
Alex, a trustee of the Peak District National Park Foundation, overcame wet and windy weather to raise £1,500 for conservation and access projects - collecting 10 bin bags full of rubbish along the way.
Armed with a litter picker, plastic gloves and a stash of rubbish bags, his dawn to dusk journey began with the infamous Holme Moss climb in the north of the National Park and took him as far south as Hartington in the White Peak.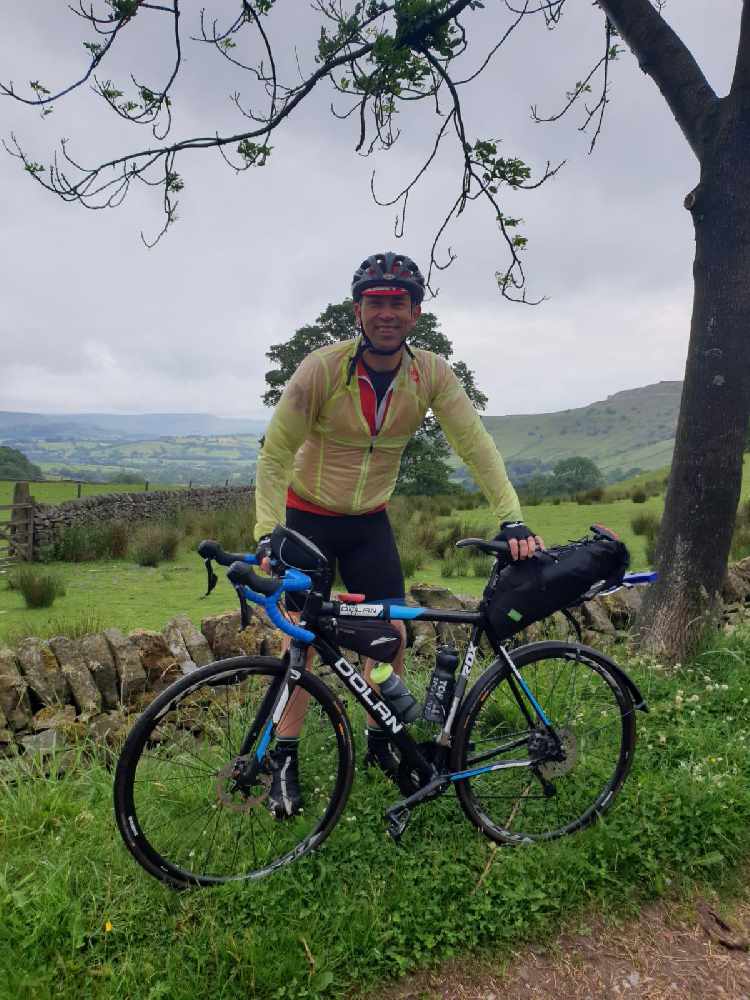 Alex during his Spin and Bin challenge
Alex said: "I feel really proud to have completed this challenge. It's been such a positive experience to see the conversation it's created and, hopefully, an increased awareness about litter.
"The journey was really tough at times. The weather was pretty dreadful – very wet and cold - but it was inspirational during the day to see more and more people donating. That really kept me going. I also had an absolutely brilliant support team, who helped me to bag up the litter and spurred me on.
"I was looking for concentrations of rubbish but I was also struck by random coffee cups or cans, thrown down on the verges of beautiful, quiet country lanes. I kept asking myself: 'why would someone do that in such a perfect place?'
"There was heavy littering in car parks and places where people tend to congregate. It was dispiriting to see so much discarded plastic, cans and wet wipes.
"But it was great to discover parts of the Peak District I've never visited before and I'll never forget climbing Mam Nick after my legs had already pedalled 92 miles. Pulling away from Mam Tor and looking out over the Peaks, I felt a wave of euphoria."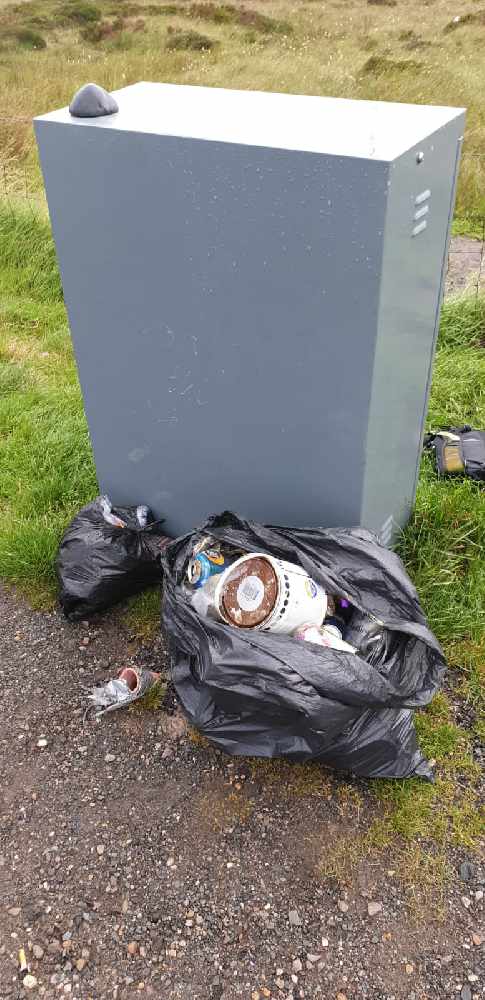 Some of the rubbish Alex collected along the way
Alex added: "People can still donate and help to fund the many #70kfor70 projects to keep the National Park special for everyone, forever. I also hope that my Spin and Bin challenge inspires other people – including children – to do their bit. Ideally people should stop dropping litter in the first place but, by picking up rubbish when we see it, we're all doing our bit to look after the countryside."
Donations to Alex's Spin and Bin challenge can still be made at https://peakdistrict.charitycheckout.co.uk/pf/spinandbinpeakdistrict
Main image:
Alex at the top of Holme Moss