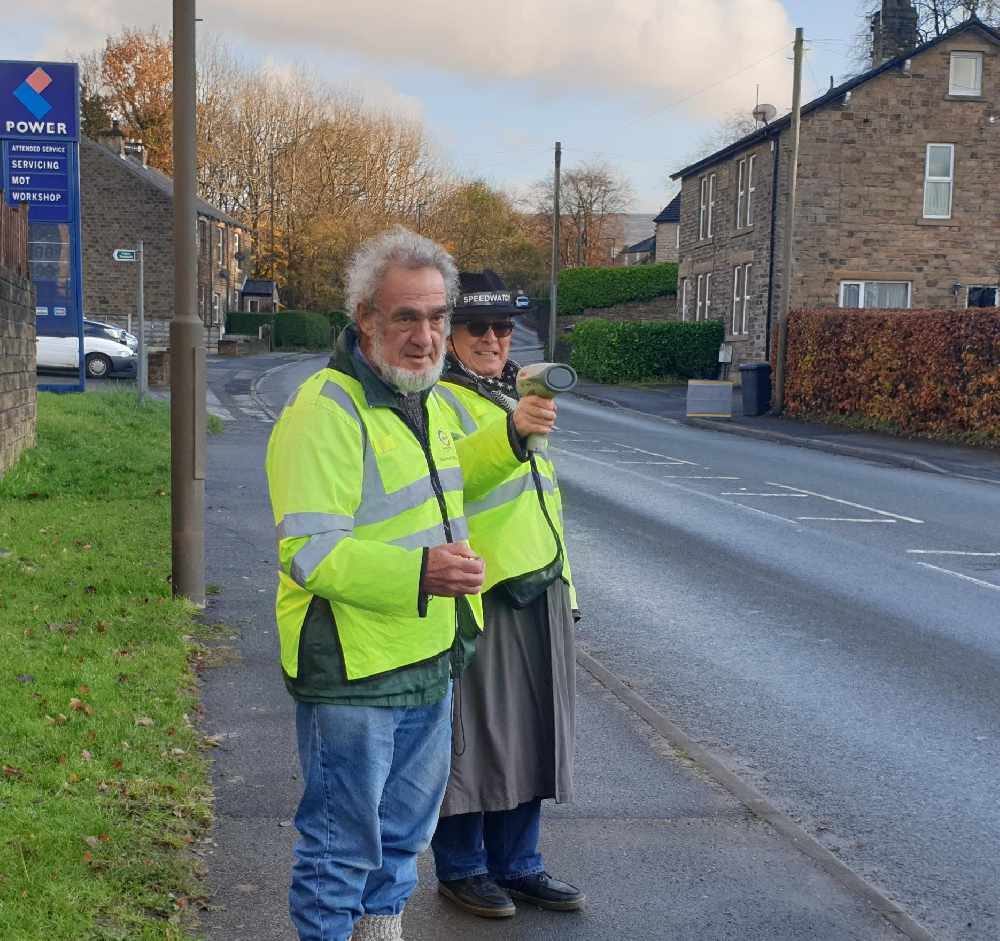 Two drivers will receive advice about speeding following a Community Speed Watch event on a busy stretch of road in Simmondley.
Officers from Hadfield's Safer Neighbourhood Team and two volunteers (pictured) spent time this afternoon (Wednesday) on Turnlee Road monitoring how fast drivers were travelling.
The speed limit on the road is 30mph.
PCSO Brian Buller, who led the event, said a total of 517 vehicles passed the team between 2pm and 3pm. Of these, 31 were recorded driving at speeds between 31mph and 35mph.
He added that a further two vehicles were recorded at speeds of over 36mph and the two drivers involved will receive letters of advice from the team.
Speed Watch is a community-based, education-centred scheme that helps ordinary people make a significant contribution to improving traffic safety in their local area.