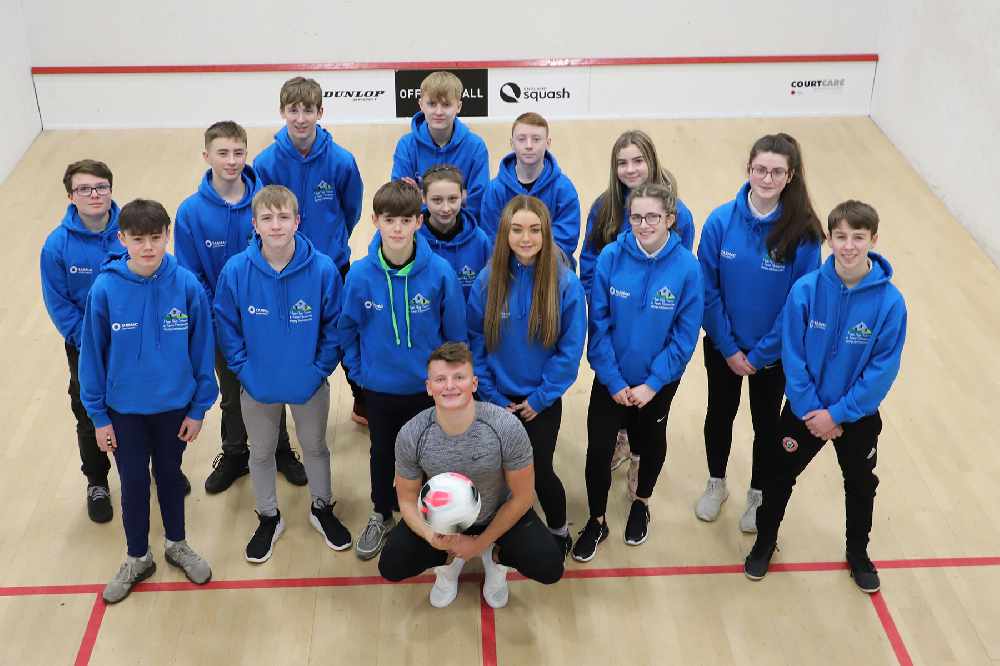 Members of High Peak School and Sport Partnership were treated to a top master-class in public speaking recently - by no other than leading world football freestyler, Jamie Knight. 
Two young ambassadors were selected from 14 primary schools from across the borough to attend the day at New Mills Leisure Centre, based on the contributions they have made to sport and leadership in their school and free time.
"It is truly incredible how much impact these year 10s have made already to their communities, volunteering their time and inspiring others in sport," said a spokesperson for the program.
"We utilise the positive endorsement for active lifestyles these Young Ambassadors portray, and organised for them to have training in public speaking so they can go on to disseminate the message to be more active amongst their cluster primary schools."
Jamie has been touring the country doing inspirational assemblies and was able to share his tricks and hints in public speaking and how to connect and inspire an audience through sport.
He also showed exactly why he's top ten in the world with a fantastic display of football trickery for the kids later in the day.
But it wasn't a day just spent sitting and watching for the students, who later went on to do a 'carousel' of activities, including learning how to do some freestyle moves with Jamie himself.
They also played futsal with Nigel from Buxton F.C. Academy, accuracy testing with Leah from UK sports and power-testing with Buxton Juniors.
"What a fabulous afternoon everyone had and pupils started their weekend inspired and having learned new skills!"
Images by Nigel Wood