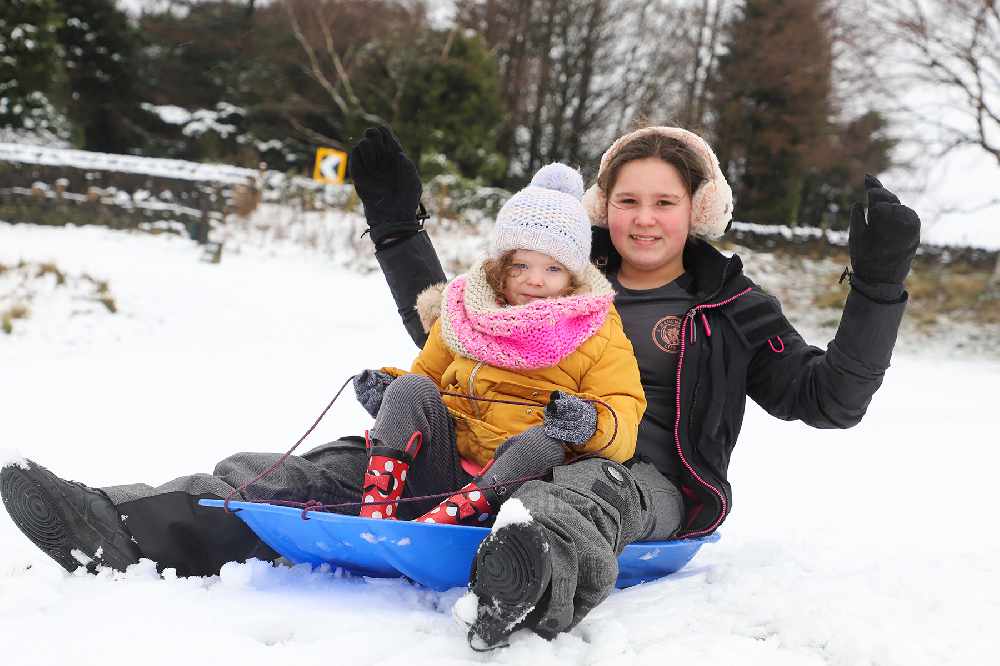 Heavy snow has started to make its way into the High Peak on Thursday morning (14 January). 
Derbyshire County Council say gritters were out overnight and continue to be throughout the day to "concentrate all our efforts on keeping principal routes open".
But the A57 Snake Pass and A6024 Holme Moss are currently closed.
The county council said: "We will continue to monitor conditions as the forecast snow spreads south and west across the whole of the county."
Keep up to date with the latest info on the county council website here: https://www.derbyshire.gov.uk/transport-roads/roads-traffic/road-maintenance/snow-info/snow-info.aspx
The return of the snow has been later than forecast but people should take extra care when out and about, particularly if driving.
Of course, you should only be leaving home for specific and limited reasons amid the current national lockdown to help protect the NHS.
Last week, there was heavy snowfall overnight last Thursday which prompted the Snake Pass to be closed for almost two days.
At the start of the Snake Pass, at Sheffield Road in Glossop, families sledged and threw snowballs on the gentle slopes of the golf course that borders the A57.
But drivers who ignored the flashing warning sign outside the Royal Oak pub and steered around the road closed warning barrier, soon realised why it was shut. The further they drove up the road the worse conditions got. Rutted snow replaced slush, while drifts closed one half of the carriageway on the downhill stretch.
Conditions were particularly bad on Snake Summit less than a mile from Glossop town centre as snow six inches deep completely covered the road and drifting fog created a 'white out' with visibility down to a few yards.
With the road blocked, most drivers had to gingerly make 180 degree turns on the narrow road and head back to Glossop.
But with snow and ice covering the downhill stretch, it meant driving on the wrong side of the road and hoping they didn't meet a snow plough coming in the opposite direction.
Andy Byford, who lives at Hope Woodlands high on the pass, managed to get through to Glossop for supplies. Back home he said later: "Gritting without ploughing doesn't work and the snow needs to be ploughed on both sides of the road."
Images by Nigel Wood