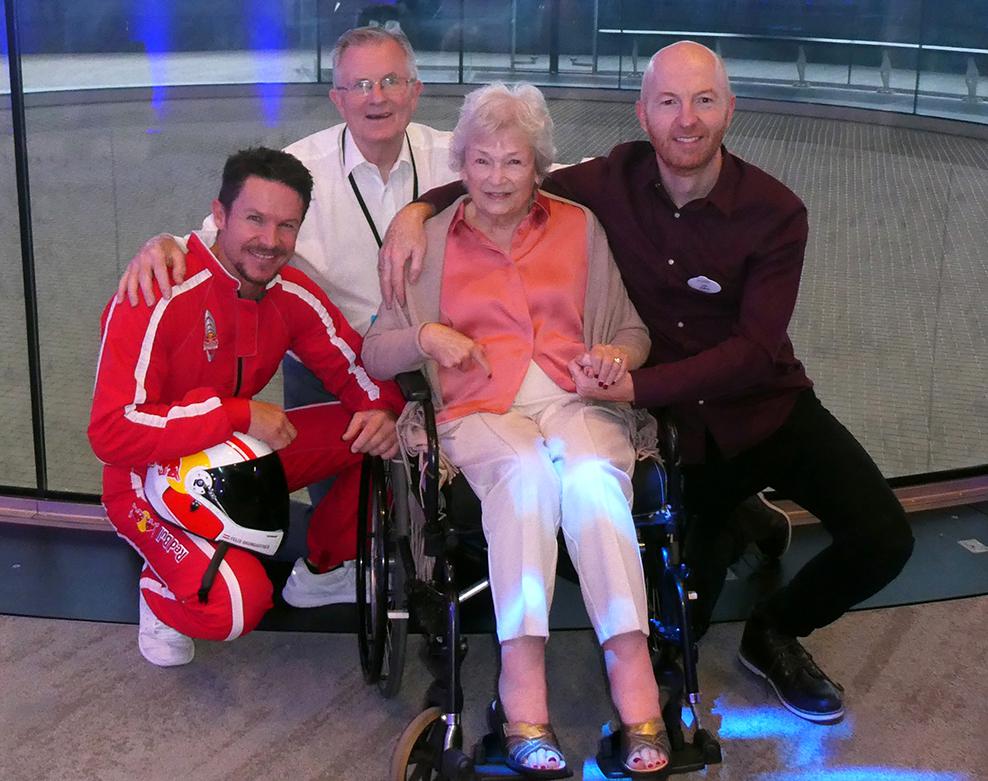 A skydiving granny from Glossop happily joined forces with a man who jumped from outer space, to help launch one of the world's biggest adrenalin-rush attractions. 
Glen Mills, 86, who suffers from Multiple Sclerosis, was one of only four people from around the globe invited to Abu Dhabi to open the planet's largest indoor skydiving tunnel - the $100 million CLYMB complex.
They were joined by Austrian Felix Baumgartner - who amazed the world by jumping 24 miles to earth from the stratosphere from a helium balloon in 2012.
Glen, from Leicester Drive, has indoor skydived in Paris, Poland, and Prague since first cutting her skydiving teeth at Manchester's iFLY venue five years ago.
But experiencing CLYMB Abu Dhabi was something else.
Looking back on the all-expenses paid trip with husband Brian - both iFLY ambassadors - she said: "It was amazing. I didn't go right to the top (of the tunnel 100 feet), but I loved every second."
Suffering from MS, Glen was guided by an experienced and friendly instructor.
The invite to Abu Dhabi came from CLYMB manager John Rogers, who previously ran iFLY Manchester, where Glen had her first indoor skydiving experience.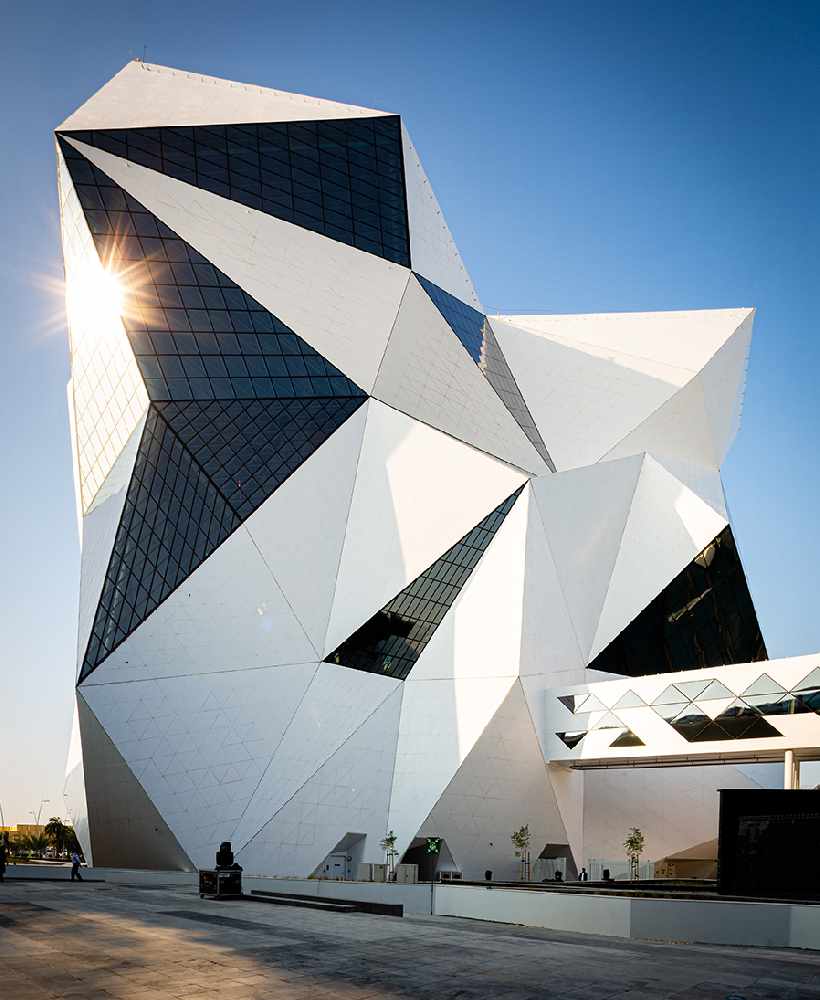 OPENING: The $100m CLYMB complex.
It came after she and Brian received a voucher for a visit as a Christmas present in 2014.
It was the first of many visits in the weeks and months that followed - indoor skydiving was both fun and therapeutic, and Glen was hooked.
Glen formed a friendship bond with John and his team, hence the invitation to the new Abu Dhabi venue.
Glen has also experienced indoor skydiving at all three UK iFLY venues: Manchester, Milton Keynes, and Basingstoke, whilst also searching out similar set-ups on holidays abroad.
Glen and Brian, 77, could both see that indoor skydiving was doing her good.
Partly paralysed in her legs, Glen found that indoor skydiving was giving her more strength and manoeuvrability.
That's why Glen and Brian are celebrating Disabled Access Day on March 16, inviting 30 people to iFLY Manchester to experience indoor skydiving first hand, to promote the all abilities nature of indoor skydiving.
Participants, both disabled and able-bodied, include members of Age UK Tameside, Glossop North End Ability Counts, and a party picked by partially sighted BBC journalist Mohammed Salim Patel.
Since that first indoor skydive in Manchester (where the couple now visit every Tuesday), Glen has clocked more than 10 hours flight time; the equivalent freefall of 900 skydives from a plane.
Glen, one of the world's oldest female indoor skydivers, can now fly independent from the instructors, although they are always in the tunnel, there when needed.
Main image:
PROUD: Felix, Brian, Glen and John at CLYMB complex in Abu Dhabi.