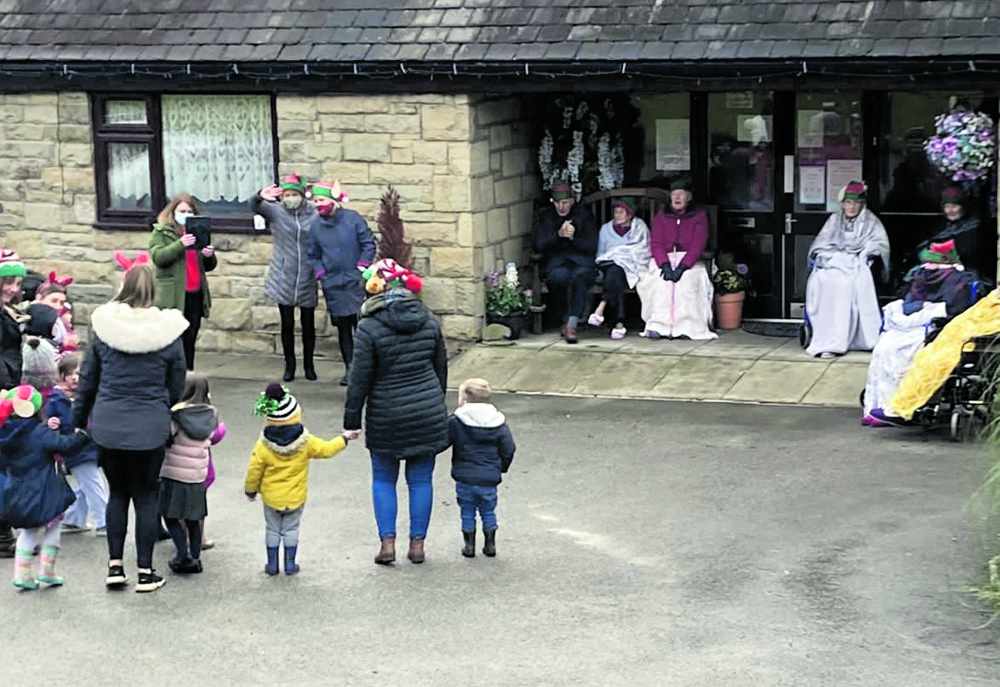 Tiny tots have been walking around their part of Glossop giving Christmas greetings to people who may have difficulty getting out.
The children from New Explorers Simmondley Pre-School got a great reception as they waved, called out and played their musical way around the village.
Back in November, the Explorers asked their community, via social media, whether they or any of their neighbours who were elderly, vulnerable, isolating or just not seeing many people, would welcome a visit form the pre-school children who would stop and wave at them through the window.
The idea stemmed from their walk to lay a poppy wreath when a number of people naturally gravitated to their windows and gardens to wave and say 'hello.'
Pre-school leaders Nic Kay and Lindsey Farrow said the people they saw were so appreciative and the children were very polite, friendly and enjoyed stopping for a chat.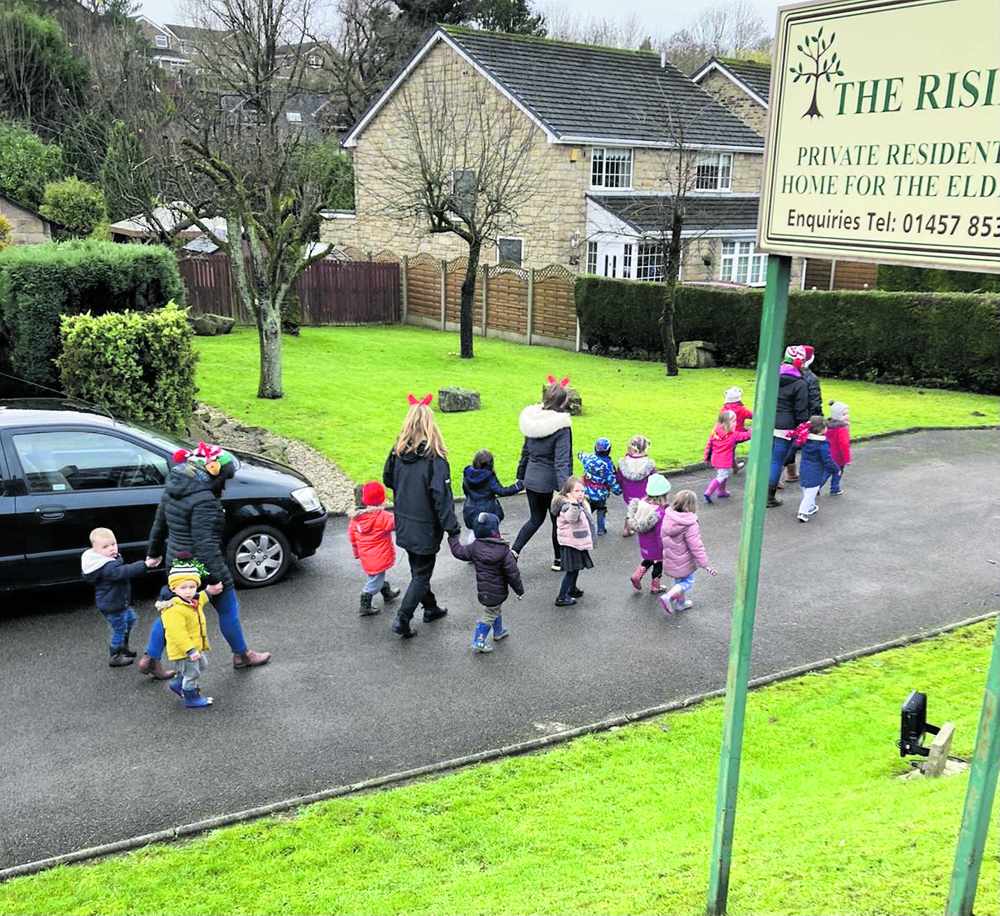 Following an overwhelmingly positive response to the idea of A Christmas Walk and a Wave, the children were split into small groups and four routes were planned so that every child could participate and all requests for a wave were covered.
The routes and start times for each of the walks were posted on Facebook so residents could look out for them.
The staff said they were amazed by the number of people who came out to see the children, put their Christmas lights on for them and even left treats.
A Walk and a Wave took place each day for a week and requests for a visit came from neighbours of recently bereaved elderly residents and families separated by distance, amongst other things.
A particular highlight was visiting The Risings Residential Home For The Elderly where the residents safely joined the children outside to sing Jingle Bells and We Wish You A Merry Christmas.
It is hoped the Christmas walk, with children jingling bells and playing Christmas songs, will now become an annual event.