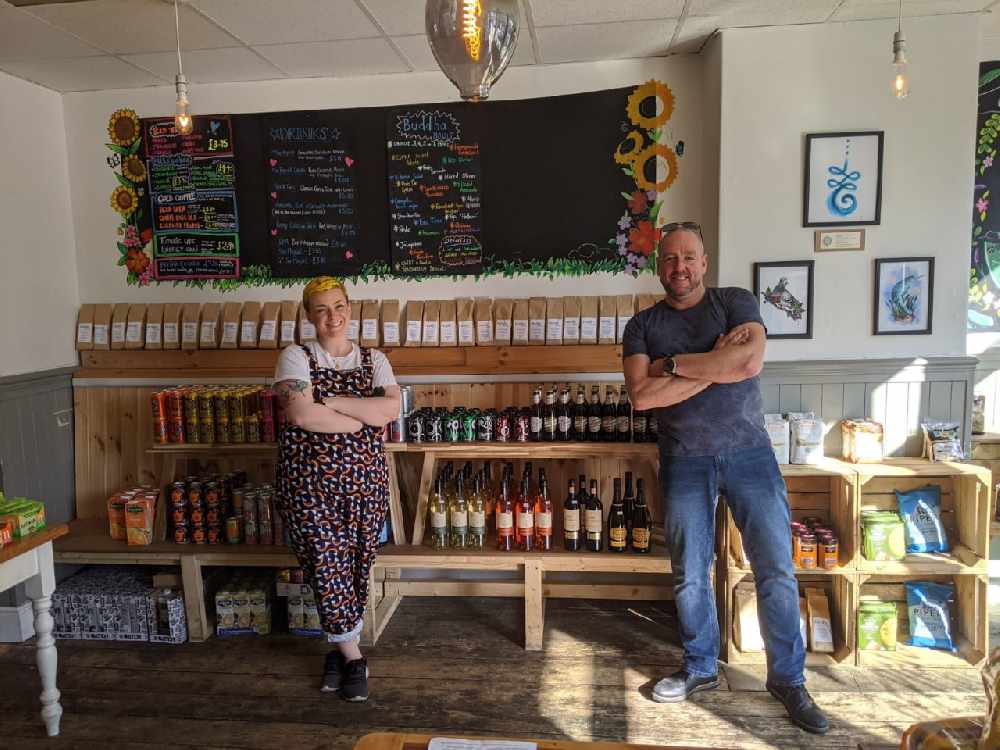 Pepino Deli and the Victoria Lounge have stepped up to the plate by teaming up - ensuring locals, food banks and vulnerable people won't go hungry during the pandemic. 
The Glossop eateries have clubbed together to launch a delivery and take-away service, that brings together the best of what they have to offer, from delicious roasts and pies to superfood Buddha boxes and vegan burgers.
The two family-run businesses couldn't be more different, with Pepino Deli offering an entirely plant-based and fresh vegan menu alongside the Victoria Lounge's home-made selection including meat from Mettrick Butchers – making a great resource for mixed-needs families struggling to "plug the gap" during lockdown.
"Phil Healey from the Victoria Lounge is amazing. He approached us saying he had an idea for a joint delivery service, and we absolutely would not have been able to do anything like this if it wasn't for them," explained Victoria Nicholas, who co-owns the deli and coffeehouse with her husband James.
Phil Healey is joined by his wife Linn and their two daughters, Olivia and Lucy and the Victoria Lounge's chef Raphael, who have all been working tirelessly to keep Glossop fed and happy.
"It's a mean feat! Within two days we took it from a thought and then made it into a proper working delivery service that we will offer for as long as we can." Phil explained.
"We've found people who are in their 80's and have nobody living with them are ordering, so we take food out to them. But we're also seeing people making orders for their elderly neighbours as they make their own calls.
"We're realising that for some customers, if we don't go, who actually will? It's a big responsibility."
People are able to order items from both takeaway menus, with payments taken contactless over the phone, which are then dropped off on doorsteps to minimise contact.
The Healey's are taking serious precautions when it comes to sanitation, with each step of their service including prep and delivery including strict disinfection to ensure the health of their customers and themselves.
The idea has proved incredibly popular, with many customers thankful for a bit of variety in their newly locked-down lives.
But it has meant things have been even busier for businesses that have stayed open to provide their services such as the Deli, who have completely changed their layout to ensure social distancing.
Victoria said: "We've altered the shop so people can still come in, pick up their coffee or anything else they might need like pasta.
"We also deliver and donate items to Glossopdale Foodbank, Bellies not Bins in Hadfield and also linked up with The Bureau, who pass on details of anyone vulnerable who might need a delivery.
"It's been so busy for us and I do think, would I usually want to be working 17 hour days? No – but this is so much bigger than that.
"We want to do something positive and it's trying to think about the bigger picture. If it all goes to pot, I know we did our best and if it doesn't, I'm glad to know we did everything we could possibly do for people."
You can view more information about ordering and the menus for both the Victoria Lounge and Pepino Deli on their Facebook pages.