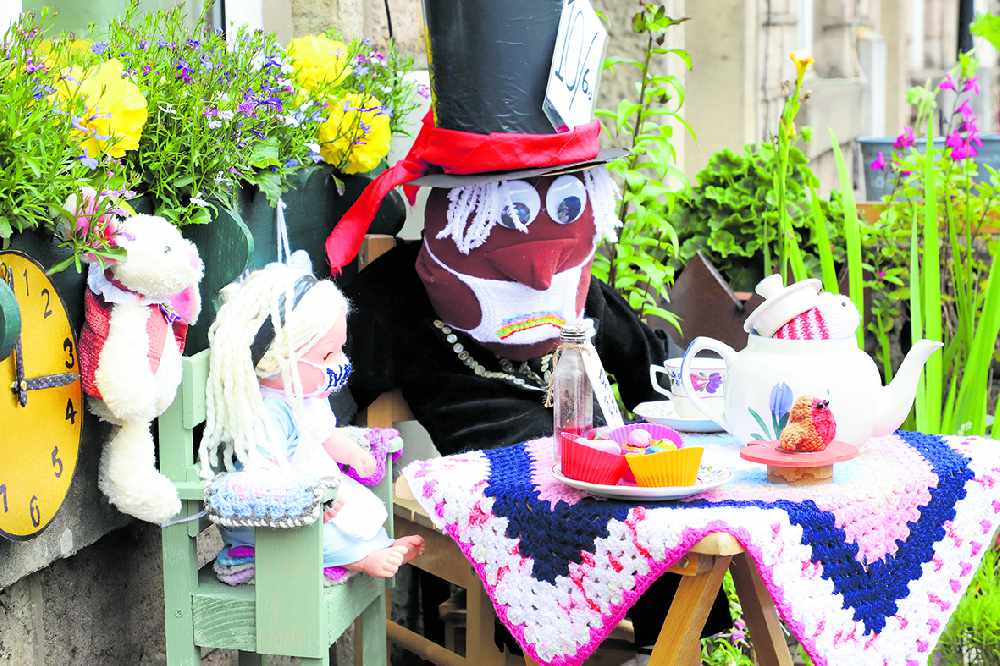 Hadfield and Padfield are joining the growing trend and having their very own scarecrow festival for the first time.
Organisers Sandy Henderson and Vicki Howard are hoping residents will fill their gardens and streets with loads of colourful characters.
There is no particular theme and entries must be in by Friday 3 July, with names and addresses to be sent to Sandy and Vicki. It is free to take part.
All scarecrows must be ready by midday on Sunday 12 July - either set up in your garden or your company grounds.
Local businesses have generously donated plenty of prizes so there will be more than just pride to play for.
But more businesses in Hadfield or Padfield are being encouraged to get involved by donating more prizes and taking part by displaying their own scarecrow.
A map showing where the scarecrows can be seen will be posted on the Hadfield and Padfield Scarecrow Festival Facebook page nearer the time.
People are being asked to let Sandy or Vicky know they are taking part in the festival on the Facebook page or by emailing Sandymasseyhenderson@gmail.com.
Padfield councillor Ollie Cross said: "Absolutely chuffed as chutney to hear about the Hadfield & Padfield Scarecrow Festival 2020. With many local community events in Hadfield & Padfield being cancelled or postponed this is very exciting news and hopefully will provide a major lift for local residents.
"Thanks to local residents Sandy Henderson & Vicki Howard for kindly organising this community orientated event. I have no doubt that it will bring plenty of smiles, happiness and fulfilment to Hadfielders & Padfielders of all ages over the next few weeks.
"I can't wait to roll my sleeves up and have a crack myself with my partner and her two lads. Good luck and Happy Scarecrow making!"