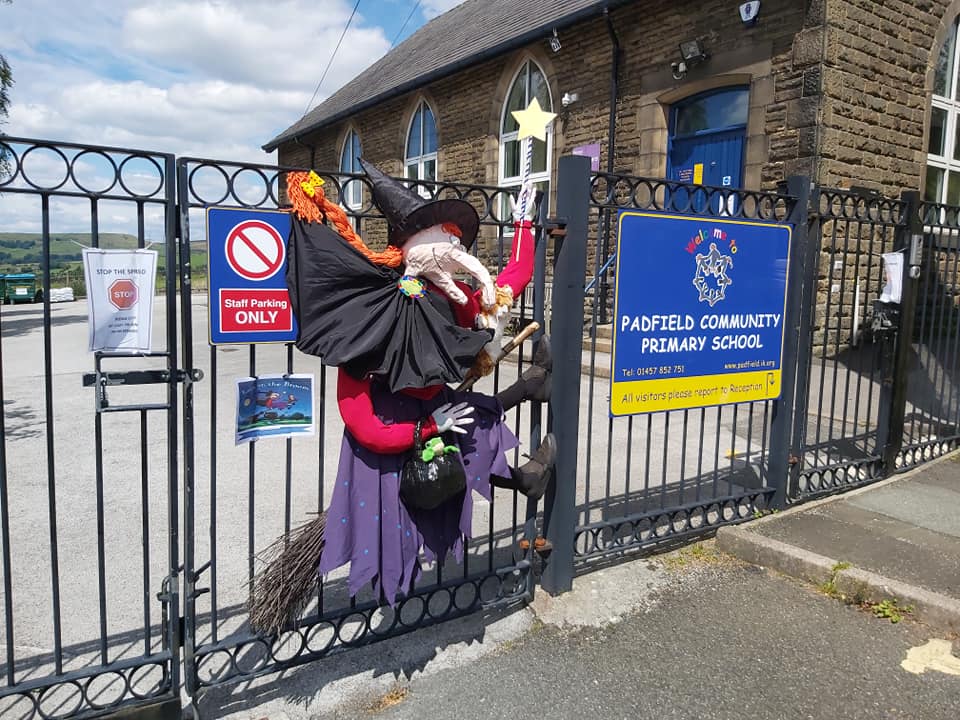 Hadfield and Padfield is currently awash with a fantastic array of scarecrows of all shapes and sizes. 
Organised by residents Sandy Henderson and Vicki Howard, the first Hadfield & Padfield Scarecrow Festival is well under way.
There is no particular theme and there have been a high number of entries, with more than 60 incredibly creative designs and colourful characters on display throughout the villages.
The scarecrows will be up for the rest of this week and you can see where they are located via this interactive map:
Vicki, one of the organisers, said: "Sandy and I are genuinely touched and overwhelmed by the amount of effort each and everyone has put into making your scarecrows.
"Also seeing lots of people out and about with their maps and getting involved is just fabulous. Putting colour and smiles on the streets was our aim, and I think we achieved this. I'm so glad I'm not a judge - really really good, well done all and thank you."
Padfield councillor Ollie Cross has been out and about walking around the scarecrow trail, which launched last Sunday, and was impressed with what he saw.
He said: "Had a cracking time walking around Hadfield & Padfield in the glorious sunshine with James this afternoon. We had a good look at a few of the brilliant entries for the Hadfield & Padfield Scarecrow Festival 2020.
"We saw quite a few Harry Potter themed scarecrows about and were particularly impressed with the standard on display. Our favourites were Captain Strawbeard on Jones Street, Dobby on Railway Street, the newly married couple on Platt Street & Spongebob on Wilmans Walk.
"From Chapel Lane & Hadfield Road to Brosscroft & Park Road there's plenty of wonderfully made scarecrows about throughout Hadfield & Padfield.
"Great to bump into a fair few familiar faces this afternoon too. It felt like we couldn't walk more than 5 mins before bumping into someone we knew. Absolutely thrilled that Hadfielders & Padfielders of all ages seemed to have a thoroughly enjoyable time today.
"I took a few photos for folk to enjoy and have included Gill & I's entry. We haven't given our scarecrow a name yet, but it seems like he supports the mighty Stalybridge Celtic. I'm glad those who have stopped by our home to take a look have enjoyed it though.
"Thanks once again to the organisers Sandy Henderson & Vicki Howard for organising such a fantastic community orientated event. A big shout out to all the local businesses who donated prizes too. It truly has been an utterly amazing day and would love it to become an annual event.
"Hope everyone has as much fun as we did this afternoon and Happy Scarecrow hunting!"
Local businesses have generously donated a number of prizes and winners - as chosen by a judging panel - will be announced on Friday 17 July.
For more information and to see more images of the scarecrows, join the Hadfield and Padfield Scarecrow Festival 2020 group on Facebook.
Main image:
One of the scarecrows which is part of the trail, on the gates of Padfield Community Primary School. Photo: Cllr Ollie Cross.