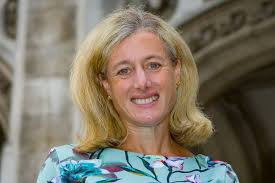 MP Ruth George has outlined she will vote against Boris Johnson's Brexit deal in Parliament on Saturday.
The prime minister insists he is "very confident" of getting the majority he needs to "get Brexit done" by his 31 October deadline.
The vote in the House of Commons comes as Parliament is sitting on a Saturday for the first time in 37 years, after Mr Johnson - of the Conservative party - agreed a revised Brexit deal with the European Union in Brussels on Thursday.
But Mrs George, of the Labour Party, believes the deal is 'bad for the people of High Peak'.
Revealing her voting intention in a detailed statement, the MP said: "I will be in Parliament on Saturday for the vote on Boris Johnson's deal. This is a bad deal for the people of High Peak, especially working people. For England, it is like leaving without a deal, but just delayed until the end of next year.
"We will see tariffs and checks at our borders, and British companies unable to bid for contracts to produce goods to European standards - as they do at present. The deal fails to guarantee the British people protections on vital rights at work like paid holidays, part-time workers' rights, and paid leave for new parents, as well as protections for our environmental standards, safety and consumer products.
"I will therefore be voting against the deal. If the deal fails to get a majority then I will support the amendment which calls for any Brexit deal to be put back to the people. If the deal passes, I will support an amendment next week for it to be put to the British people."
She went on: "If the Prime Minister really believed this is a good deal for the people of Britain, he would not shy away from letting the people decide on it.
"By denying Parliament the details of the deal and leaving less than 48 hours to scrutinise the details with as little information as possible to assess the consequences, it looks like he has something to hide.
"This decision will affect the UK, our standard of living and our economy for years to come. It's too important to be rushed through with few details and no public say."