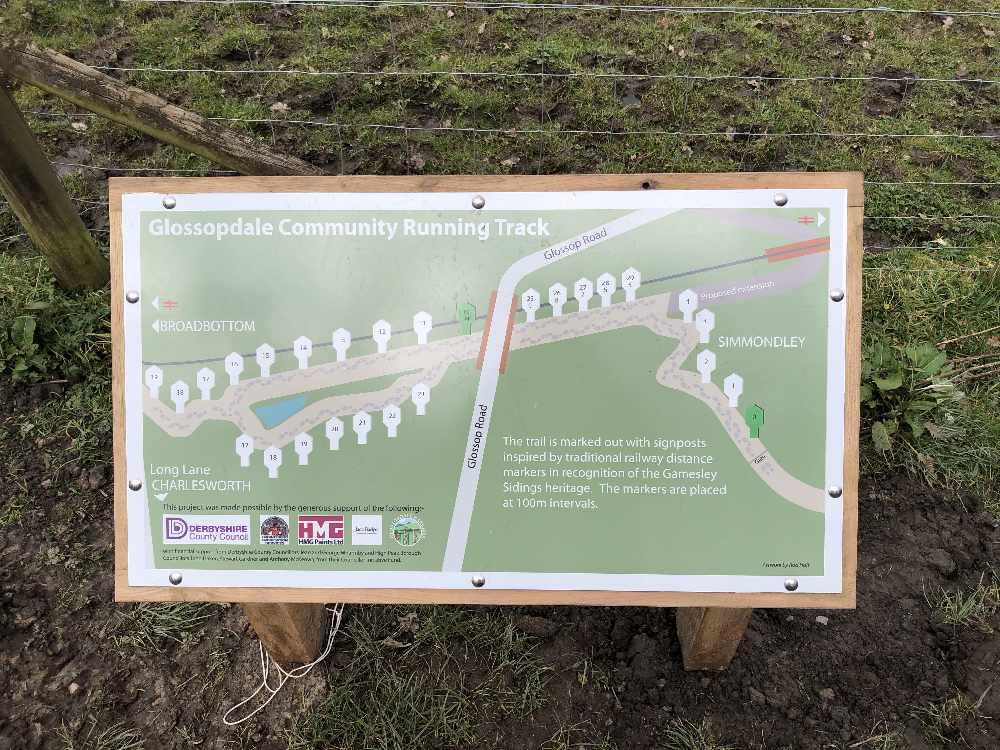 A sign which serves as a guide to the new Glossopdale Community Running Track has been removed to be repaired - less than a month after being installed - due to an act of vandalism.
The track officially opened on March 16 on the multi-use trail that runs between Simmondley and Charlesworth - mainly along the railway line and across land where Gamesley railway sidings once stood.
The sign - known as an "orientation panel" - at the start of the track at the Simmondley end of the trail maps out the route and where the 27 signposts - inspired by traditional railway distance markers in recognition of the Gamesley Sidings heritage - are positioned.
But last week, someone dented the panel by kicking or stamping on it, prompting Derbyshire County Council to remove the sign on Good Friday (April 10) and take it away for repair. It is not yet known when it will return.
The running track element of the trail the brainchild of Glossopdale Harriers coach Jeroen Peters. The project has also been supported by local artist Rod Holt who designed the orientation panels, as well as county councillors Jean and George Wharmby, and borough councillors Anthony Mckeown, Stewart Gardner and John Haken who helped to finance it from their Councillors' Initiative Fund.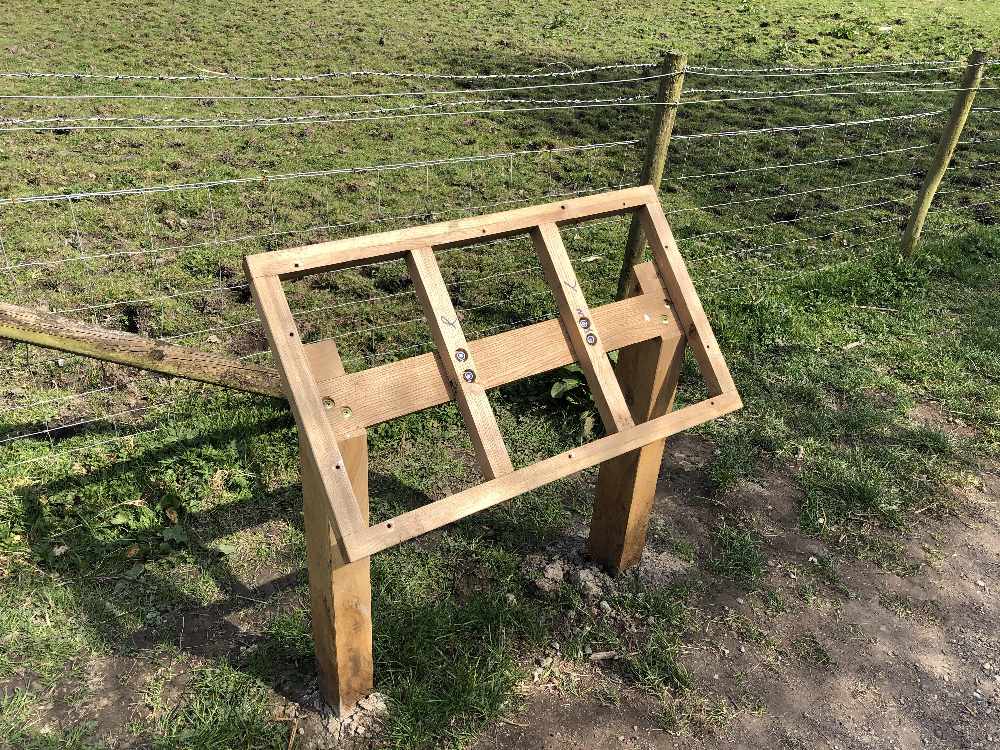 Empty: The wooden frame is without the sign, which was removed to be repaired on Good Friday.
Jeroen said: "It really saddens me to see that anyone can derive pleasure from vandalising these orientation panels. It is a facility for all to enjoy and during these strange times of limited outdoor time, is used and appreciated by many.
"Hopefully one day, the perpetrator(s) will realise that ultimately this kind of vandalism only hurts themselves and their local community as money needed for repair cannot be used for something more fun."
Cllr Gardner, Simmondley ward councillor on High Peak Borough Council, commented: "A huge amount of time and effort went in to creating the community running track. I'm disappointed and surprised that the sign has been vandalised, especially as it's only been in place for three weeks.
"It's now being repaired and will hopefully be replaced soon."
A Derbyshire County Council spokesperson said: "This sign was installed as a guide to the distanced-marked route set out along the multi-use trails through the site, in partnership with Glossopdale Harriers running club.
"Last week, we found that the sign had been vandalised. The running club are aware. We removed the sign on Friday 10 April and we will repair it, but it will take some time, given our current operational limitations due to coronavirus."
Main image:
What the Glossopdale Community Running Track sign usually looks like.