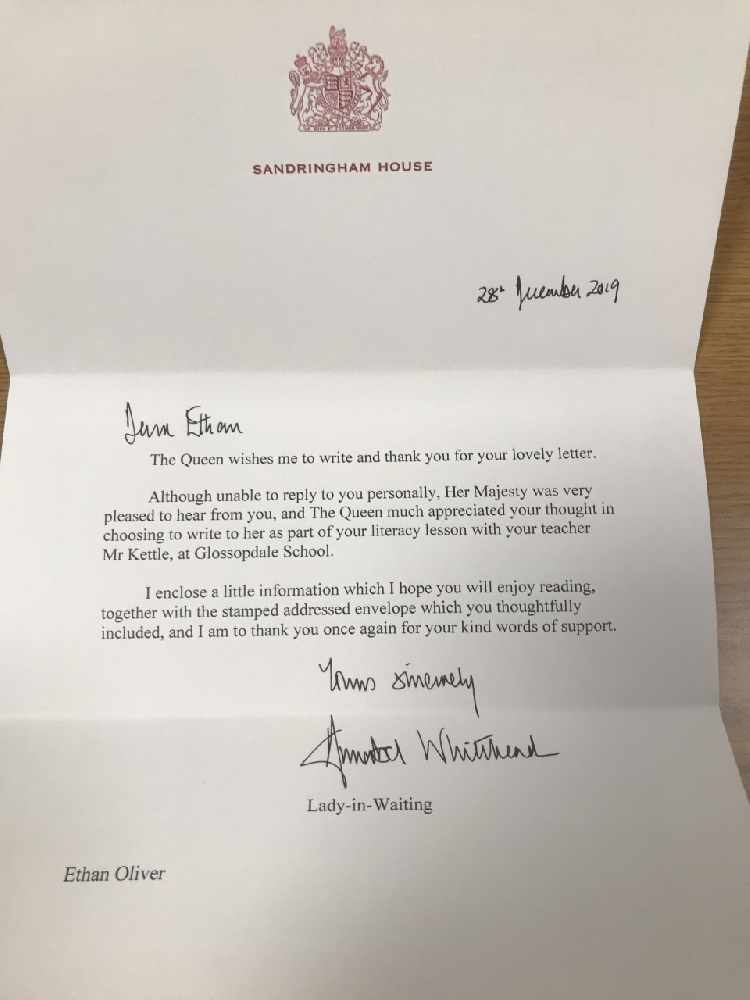 Glossopdale School got the royal stamp of approval in the form of a letter - all the way from Sandringham House.
As part of a drive to develop literacy in Year 9, a group of students composed handwritten letters to famous people they admired.
Students wrote to a variety of people, enclosing why they admired them and asking a question - with one pupil receiving a signed photo of Rowan Atkinson in response and another gaining a letter sent on behalf of Her Majesty The Queen.
The letter, written by a lady-in-waiting, said: "The Queen wishes me to write and thank you for your lovely letter."