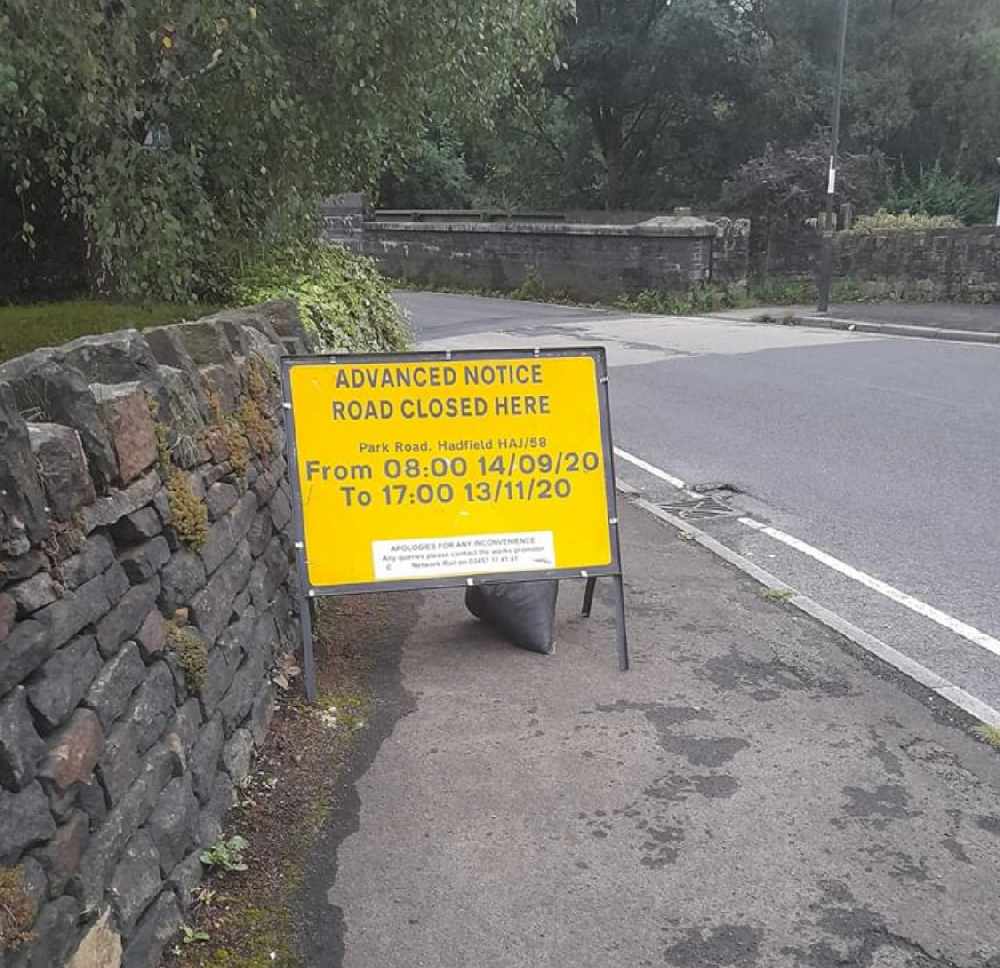 Part of a busy 'cut-through' road between Hadfield and Glossop will be closed while structural repairs take place to a railway bridge.
A section of Park Road from its junction with Marlow Street, 70 metres in a south easterly direction, will shut from 8am on Monday 14 September to 5pm on Friday 13 November.
Meanwhile, residents on Park Road have held a peaceful rush-hour protest to highlight traffic and speeding issues following a spate of incidents.