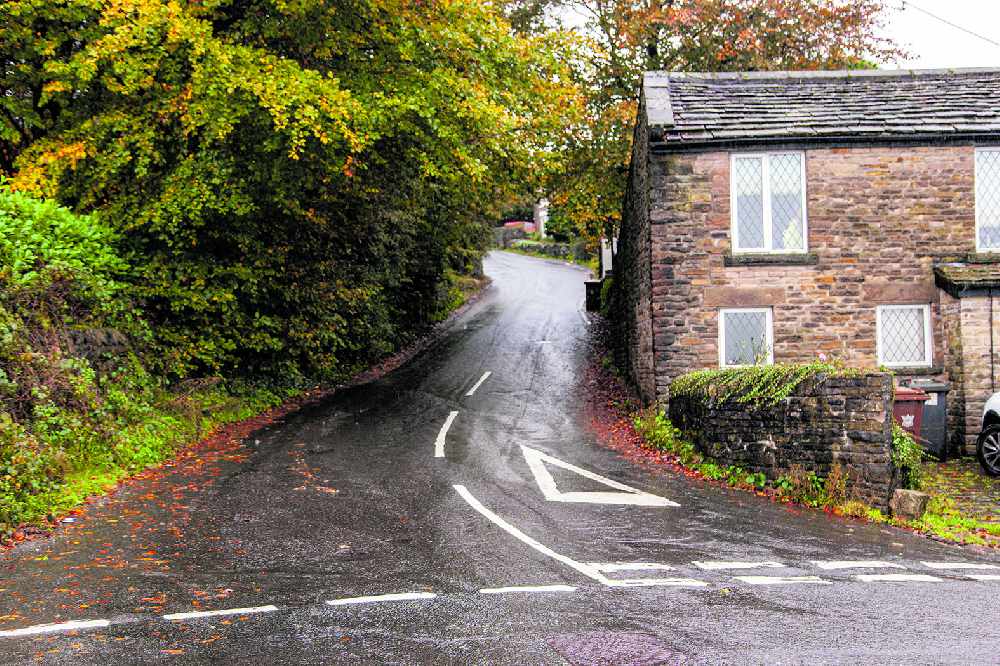 A road built by monks across the moors is causing a safety problem - hundreds of years after it opened.
The appropriately named Monks Road runs from Chunal on the Glossop/Little Hayfield border to Town Lane on the Simmondley to Charlesworth road.
However just before it comes out onto the lane it splits into two.
According to councillors its causing confusion and safety.
Parish councillors are looking for a solution that would improve visibility, with suggestions from their recent meeting including making one pedestrianised and devising a one way system.
Cty Cllr George Wharmby said DCC was looking for a 'safety solution', adding: "(Possibly) making one for traffic just going up."
In a minute from the meeting parish, council clerk Carol Lewkowicz, said: "Working with Cllr George Wharmby the council is looking at a resolution for the congestion and risk of accidents on Town Lane.
"Possibly making a one-way system off Town Lane/Monks Road junction.
"However, the issues are still not resolved regarding the placement of the white road give way at the junction with Glossop Road."
The situation is particularly serious bearing in mind the number of vehicles travelling over Monks Road from the Hayfield direction as a means of getting to and from the motorway network.
This is made worse by traffic coming from the Simmondley area to get to and from the M57 by way of Broadbottom and Mottram.