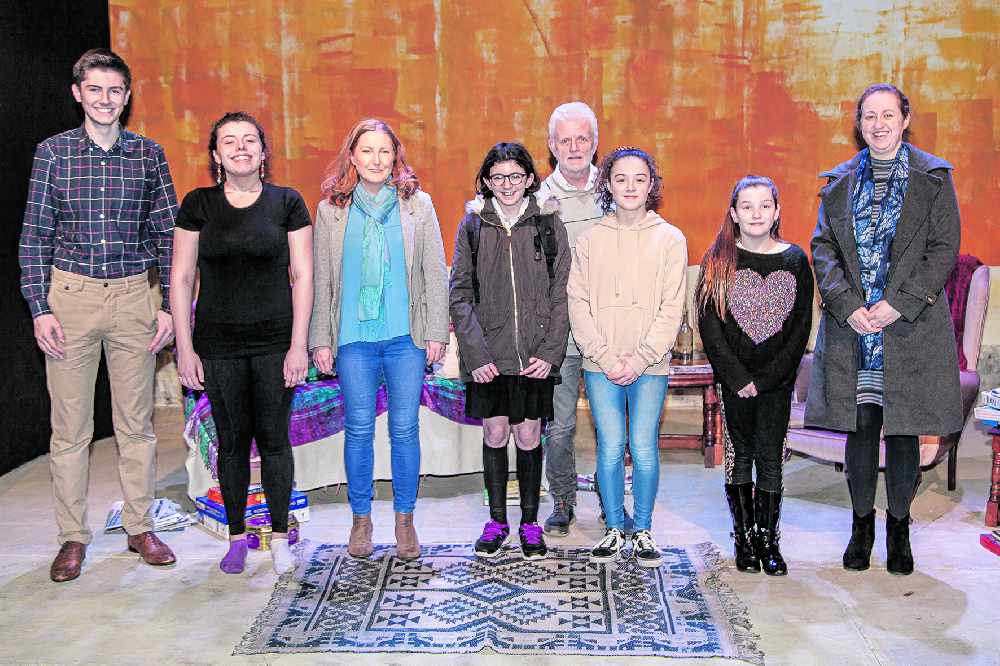 Tameside Radio's Scott Bruton went along to Partington Theatre in Glossop to see their latest production 'Grow Up Grandad' on opening night...
It was my first visit to The Partington Players theatre. After watching 'Grow Up Grandad' on its opening night, it certainly won't be my last!
The story focused mainly on Poppy, a 12-year-old super-brat with a bad language problem and her grandad Ken, an introverted pensioner, hopelessly set in his ways.
Poppy is forced to stay with Grandad due to difficult family circumstances. The pair try to get along and bond through jigsaw puzzles, flat screen TVs and tins of pie (yes, really.)
The first act kind of seemed like the ultimate battle between Boomers and Generation-Z, delivering some hilariously awkward moments along the way as the pair attempt to build rapport and deal with their less-than-ideal situation.
Writer Gordon Steel did well with the book, encapsulating the problems various age groups can come across when trying to understand each other.
The directing team of Penny Smith, Tom Worrall and late addition Josh Hawson also deserve credit, creatively making use of the full auditorium and making you feel immersed in the storyline.
David Wilson excelled as Grandad, taking us on a journey of loneliness, sorrow and frustration that left us both enraged and feeling sorry for him at the same time.
Jayne Skudder delivered a powerhouse performance full of emotion in the second act as Older Poppy.
Katy Burdis, Leigh Titshall and Molly Tierney all deliver strong supporting performances too, adding depth to the story.
The performance of the evening went to Chloe Dolby who played Young Poppy – acting with skill far beyond her years and blowing us away with her sincerity.
In summary, there are some really touching moments that hit home as the play reaches its end. It's a well written play, propped up by a team that has evidently worked hard to put this production together. Go watch it.
Grow up Grandad plays at the Partington Players Theatre, Glossop, until Saturday, February 1. Tickets are still available at Partingtonplayers.org.uk
Main image:
MOVING: The cast of 'Grow Up Grandad' performing at the Partington Theatre.