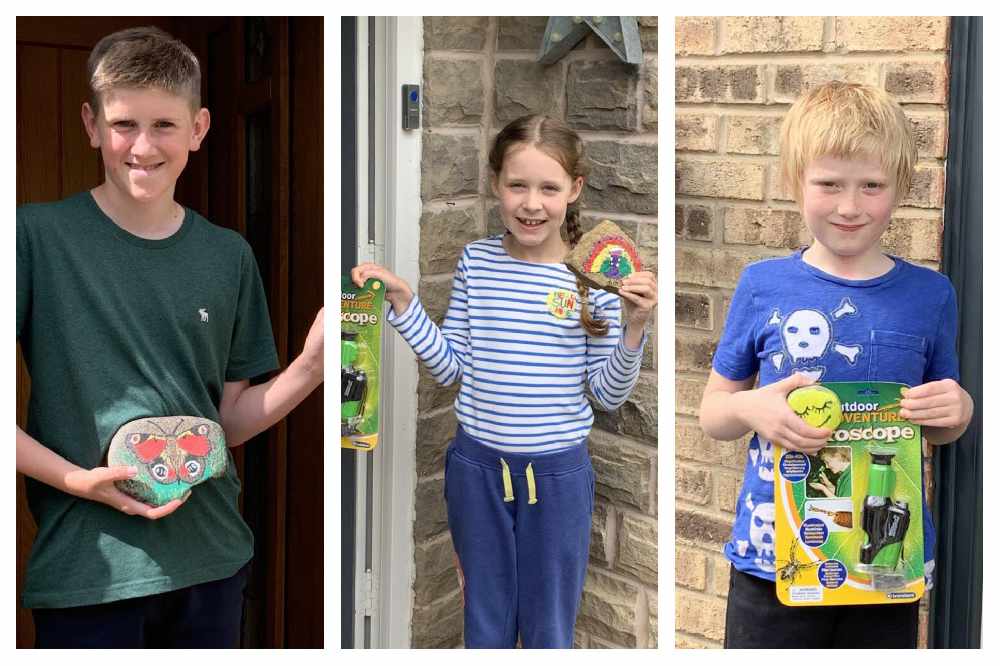 Three creative youngsters have won a competition after designing brilliant 'milestone' rocks to decorate the amazing countryside on our doorstep in Glossopdale. 
That Counts! Glossop, in partnership with The Bureau, launched a project called 'Glossop Milestones' to help families discover new routes when taking their exercise out and about and encourage our talented young people in particular to get creative as well as get moving.
The competition ran throughout May for budding young artists to decorate their own 'milestone' rocks and submit their entries in three categories based on their age: Key Stage 1, Key Stage 2, and Key Stage 3 and above.
Helen Thornhill, from That Counts! Glossop, has now confirmed the winners of the rock decorating competition.
They received many entries but High Peak Mayor, Cllr Ed Kelly, chose which ones stood out to him.
The three prize winners were Archie with his butterfly, Amie with her peacock, and Ewan with his smiley sun (pictured).
Each winner has received a fabulous outdoor adventure microscope, so they can go and explore the nature on the marked routes.
Helen added: "We now enter the next exciting phase of the project, the rocks will be secured in positions all around Glossop over the coming weeks and maps will be issued for people to use and enjoy exploring the routes."