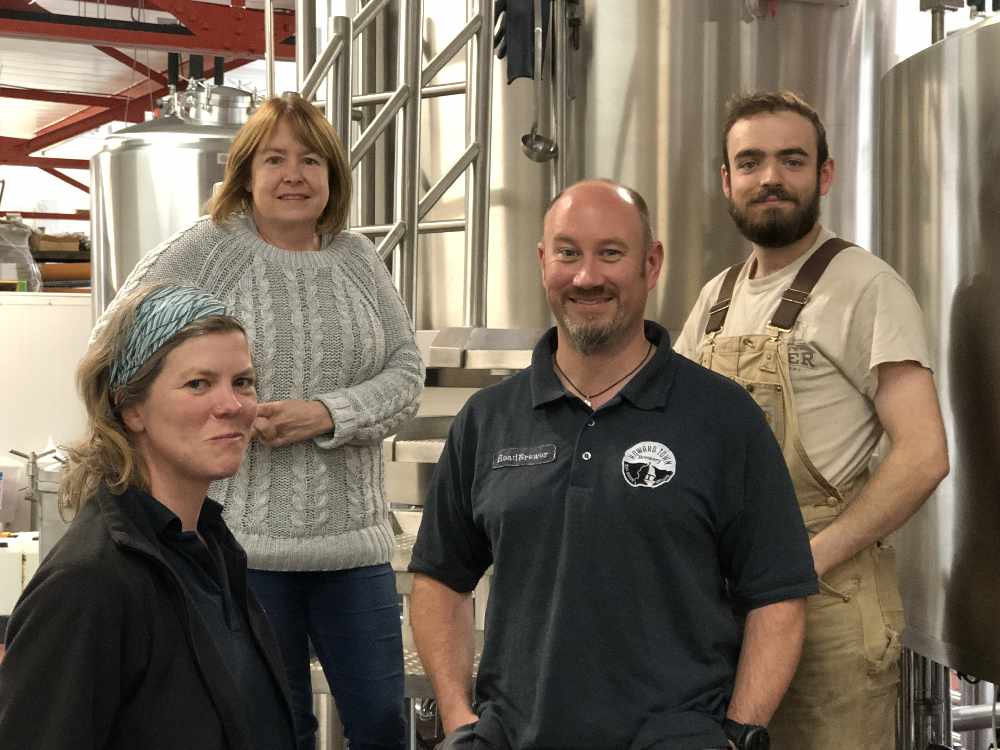 Old Glossop's Howard Town Brewery is bigger and better than ever, following an impressive expansion at their site on Hope Street.
The brewery, which was established back in 2005 but has been at their current location for 12 years, had surpassed its previous space, with workers struggling to move for casks of beer.
Emma Swann, the director of the brewery, said: "We had just outgrown it.
"We could barely move in here, it was a nightmare, so we realised that we were too small to really make any money out of it – just hanging on and not really being consistent.
"So we decided that we needed to get bigger or give up. We looked into different options of funding the expansion and looked for investors, and a couple of people came forward and we successfully acquired funding."
The team put a plan together and even their Italian brew kit manufacturers, Simatec, gave them a discounted rate, as it is the only brew kit of its kind in the country.
Work then began on the building in summer last year.
Howard Town has expanded into the space previously held by Brass Fittings and Supplies Ltd - who have since downsized - and they have spent months cleaning, painting, fitting drains and putting chemical resistant floors down.
Kay Stowell, credit controller, said that the walls were 'cream from years and years of tobacco smoke that were left unpainted – we were up there on the scaffolding, cleaning.'
The brewkit was installed last October with the first brew taking place in November, with the kit enabling them to create different brews for a brand new range called Distant Hills.
Kay added: "On top of all that, since we're utilising next door we want to make active use of this building too – so we're trying to apply for planning permission to change the use from an industrial unit to a tap and retail premises."
If you'd like to try locally brewed beer, visitors can come anytime during the week from nine to five to buy or order bottles, cans or even borrow 'hire hand pulls' for home use.
The space is also available to hire for Christmas parties this year.
For more information, visit https://www.howardtownbrewery.co.uk/.
Main image:
Bigger and better: Emma Swann, Kay Stowell, Stuart Swann and Jack Dewison