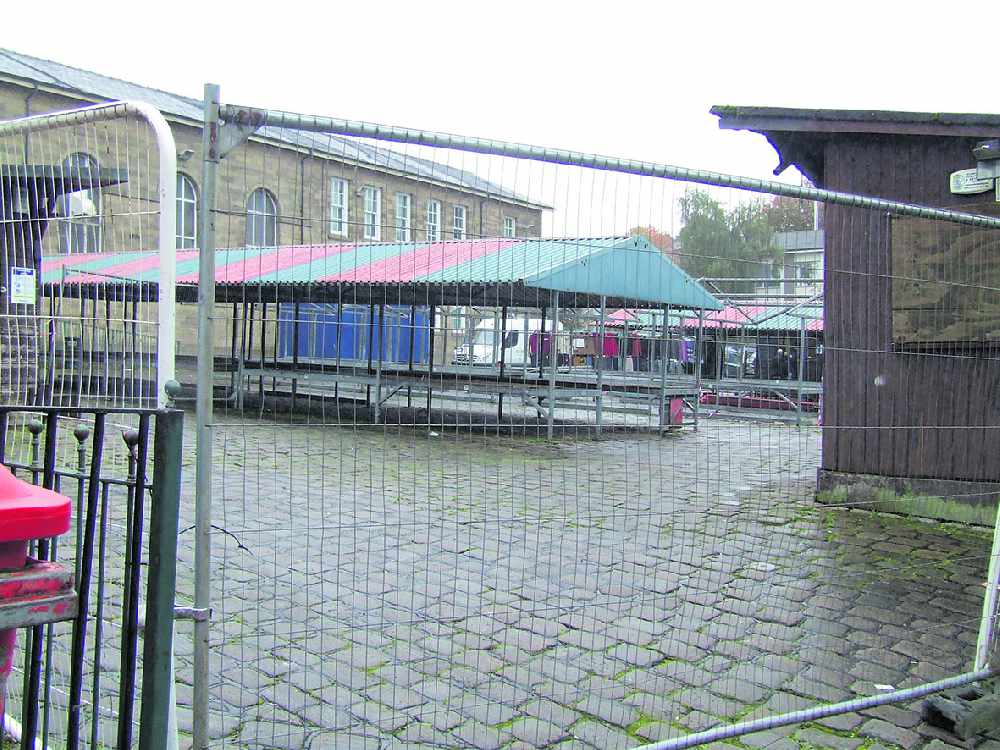 A leading borough councillor is asking local teenagers to 'show some respect' following another anti-social behaviour call to Glossop Market Ground.
It came after High Peak officers had to race to the toilet block on a Sunday evening recently, after receiving reports of youths causing damage.
They found the toilets intact, although fencing protecting traders' newly built cabins had been knocked down.
Cllr Damien Greenhalgh, Deputy Leader of High Peak Borough Council and executive councillor for regeneration, tourism and leisure, said: "We're investing significant sums in restoring Glossop Halls and supporting the indoor and outdoor market traders to ensure they can continue to trade while the work is carried out.
"I would urge these young people to respect the traders and the contractors by behaving responsibly while they are on this site – it's important for everyone's safety that people do not interfere with the safety fencing, the cabins and the soon-to-be erected site compound," he added.
HPBC made a 'keep away' appeal to local youths last month after some were seen climbing up the scaffolding at the side of the market hall and onto the roof.
Much of the cobbled market ground will soon become a compound for contractors who will soon begin the latest phase of improvements to the market hall/municipal part of the town hall buildings.
Main image:
SHUTTERED: The main entrance to Glossop Market Ground is fenced off ready for contractors who will soon start work on the indoor market refurbishment project.