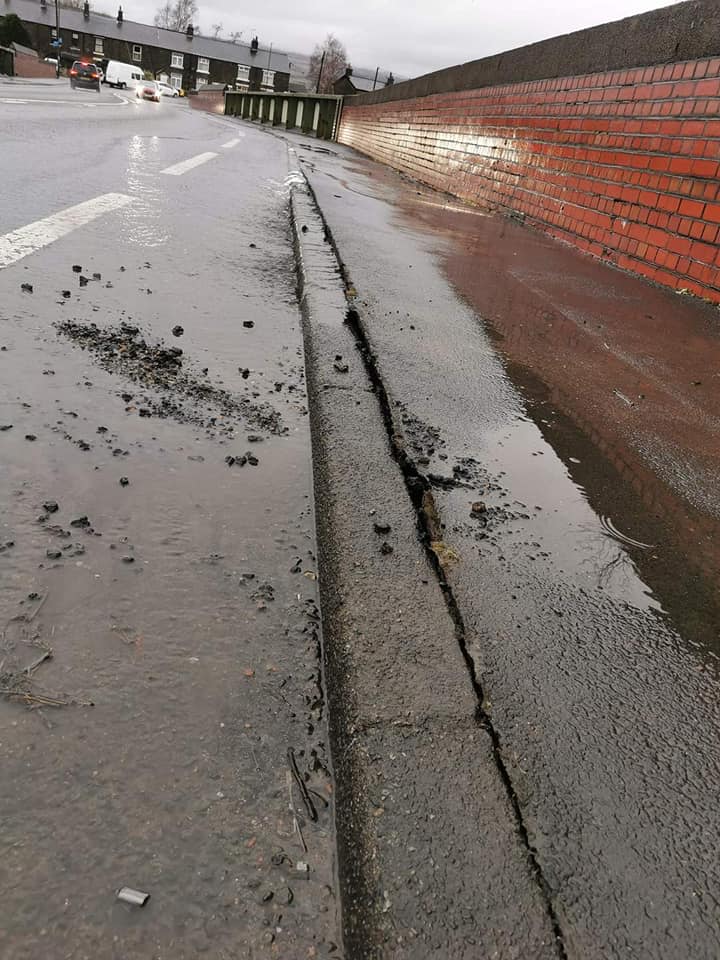 United Utilities have fixed a burst water main which led to hundreds of properties in the Gamesley area experiencing water supply problems for hours.
The water company said they had identified a burst on a 12-inch water main on Glossop Road - which affected properties on the road leading to Charlesworth, as well as in parts of Gamesley.
The problem was first reported at around 8.30am on Thursday morning (18 February), with a number of properties left with no cold water or poor pressure.
Leakage engineers arrived on the scene at around 11.30am to begin repairing the leak. Water tankers were despatched soon afterwards and supply was restored to properties within a couple of hours.
However, work carried on into the night 'due to the complex nature of the repair'.
United Utilities posted this picture of the damage caused.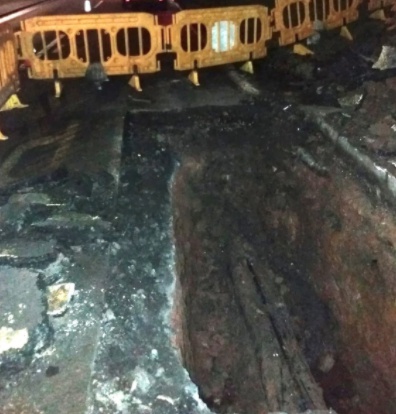 The company confirmed at around 9.30am on Friday morning that the pipe had been repaired and engineers would be returning 'at a later date to complete more essential work on the network'.
A spokesperson for the water company said: "We've now completed the work on Glossop Road and your taps should be flowing again.
"We will be returning at a later date to complete more essential work on the network. You may also experience some discolouration of your water, this is due to the repair work on the pipe and should clear after a short time.
"Please take a look at our discoloured water page for more information. Sorry for the disruption, thanks again for your patience."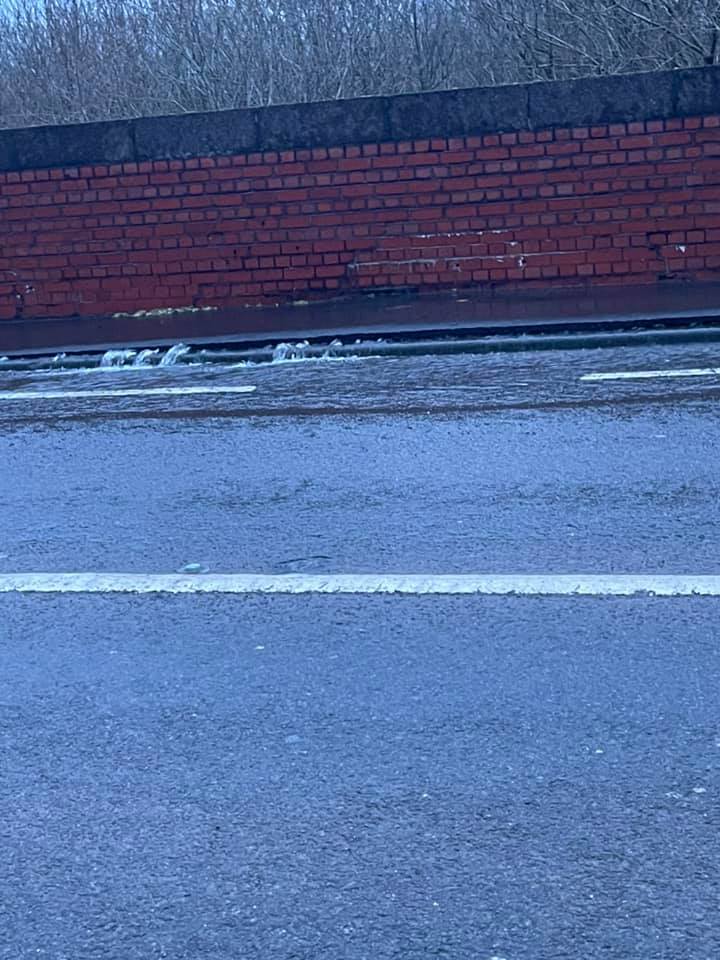 Water on the bridge on Glossop Road on Thursday. Photo: Amy Louise.
It was the second water issue that United Utilities had been called out to deal with in the area in the same week.
Thousands of Glossopdale and Longdendale properties experienced water supply issues for around 18 hours after a large mains pipe burst on Monday on Primrose Lane - just around the corner from Simple Lettings real estate agents, the former Junction Inn pub.
Part of Primrose Lane was still closed on Friday whilst engineers continue to fill in the hole in the road, with motorists asked to follow a diversion in place. Charlestown Road is back open, with temporary traffic lights in operation.
United Utilities say: "This is a separate issue to the burst which happened on Monday, but the root cause is likely to be same which is the continued ground movement as temperatures rise following last week's freeze."
Amy Louise said on Facebook on Thursday morning: "Think there has been another burst on Glossop Road. Completely flooded before the bridge then after the bridge the entire pavement is lifting."
Water from the bridge had been cascading down a slope on to the Gamesley Sidings trail, leaving a pool of water for walkers to wade through.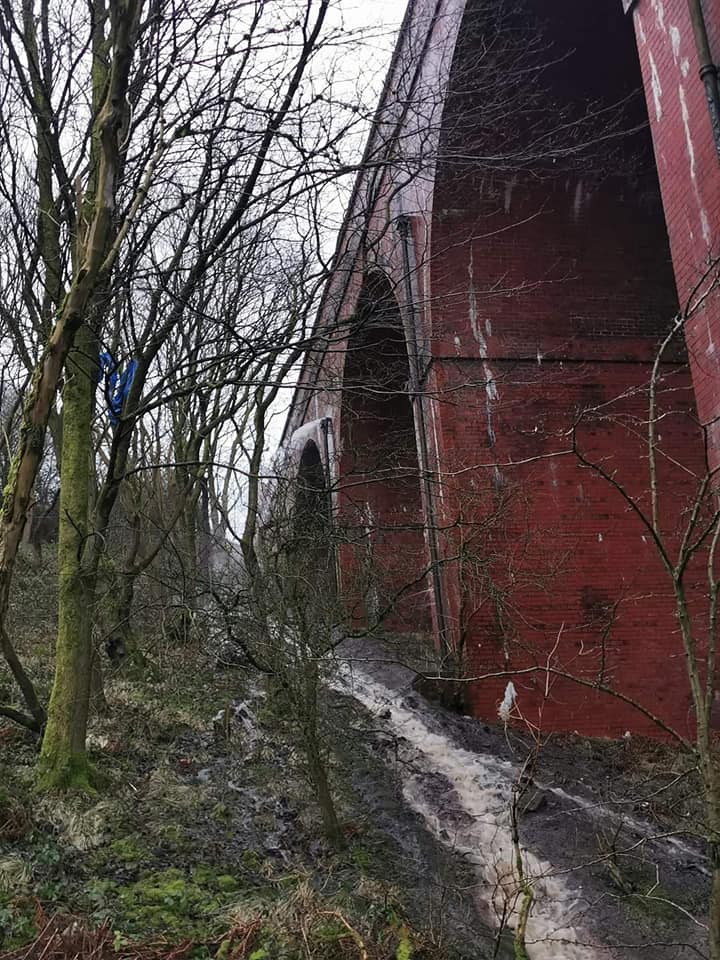 Image by Hannah James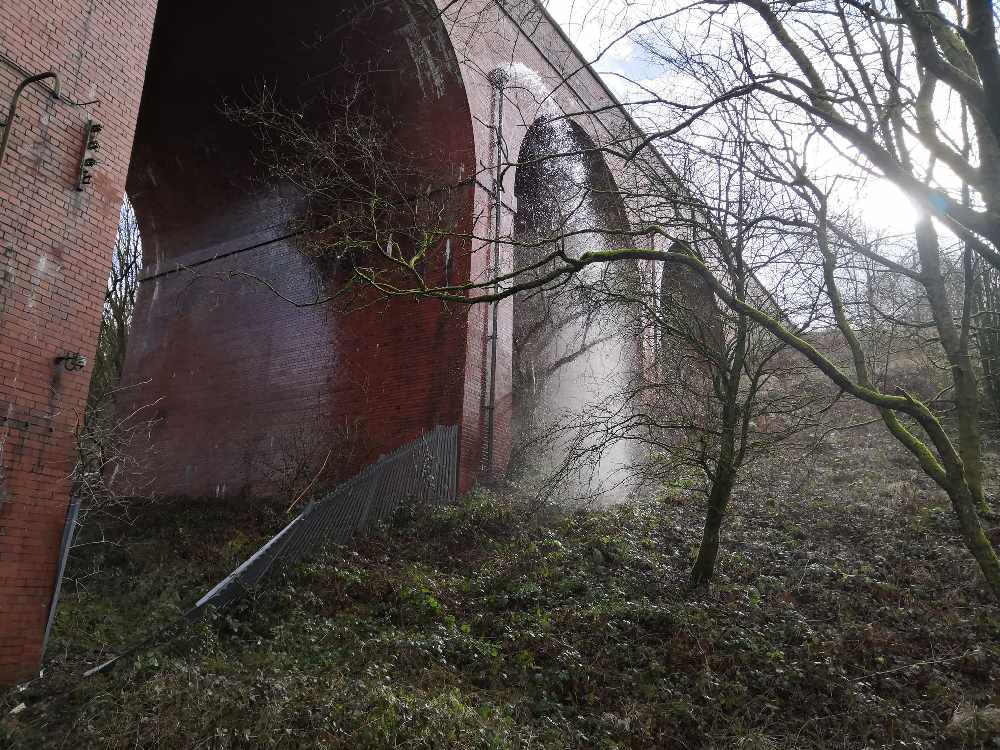 Image by Chris Martin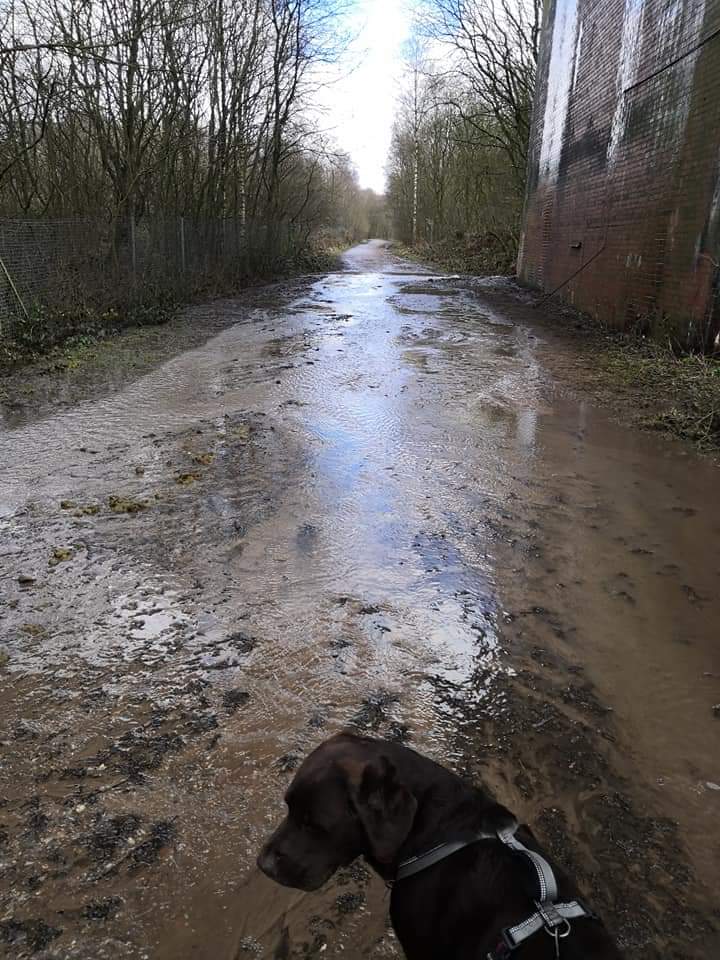 Image by Chris Martin
Main image:
Water on the bridge on Glossop Road. Photo: Hannah James.
Read more from the Glossop Chronicle
Click here for more of the latest news
Click here to read the latest edition of the paper online
Click here to find out where you can pick up a copy of the paper