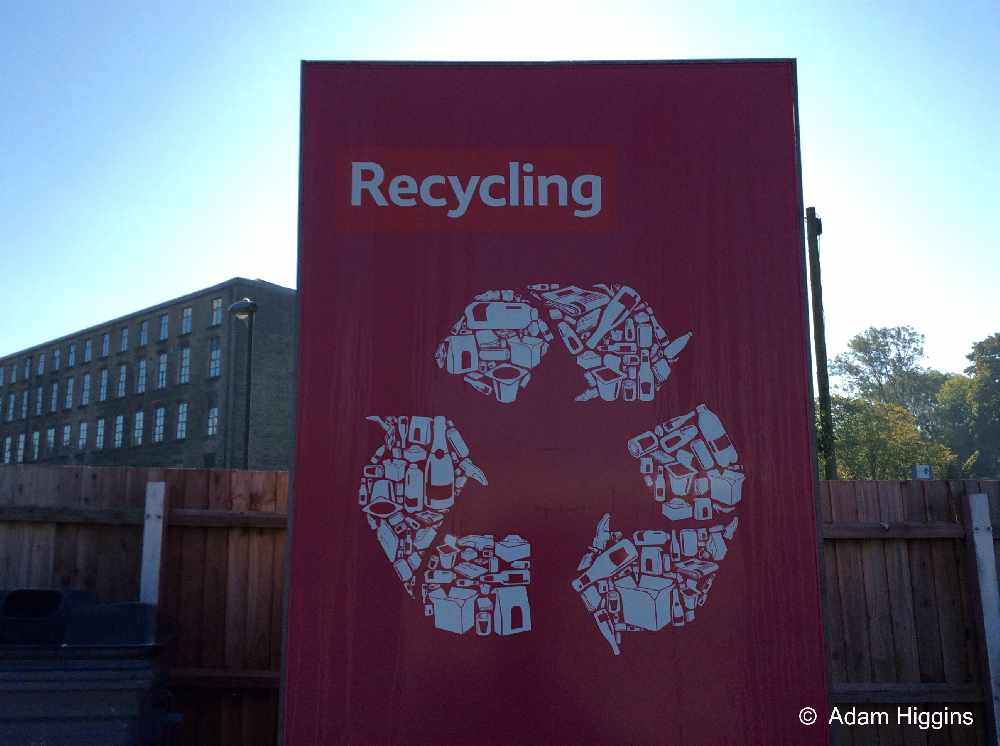 During what is Recycle Week, the borough council is asking High Peak residents to be 'stay at home heroes' by recycling as much of their household waste as possible. 
The council is also saying 'a big thank you' to everyone for helping the borough to increase its recycling rates to over 50 per cent for the first time recently.
The authority's latest appeal is in a bid to 'keep building on this great result'.
Examples of items that can be recycled include:
Shampoo and shower gel bottles, toilet roll middles and tissue boxes and bathroom aerosols which go in the brown bin
Food waste – this goes in green bins either loose or in compostable bags with the EN13432 standard code and the seed logo
But items which CANNOT be recycled in the brown bin include nappies, crisp packets and chocolate wrappers, plastic bags and film, black plastic items and containers with food or drink still in them.
Councillor Jean Todd, Executive Councillor for Climate Change, Environment and Community Safety, said: "Thanks to the efforts of people across the High Peak our recycling rates have reached 50.5% for the first time. This is a great achievement but we want to improve on it even more.
"We are all becoming increasingly aware of our impact on our environment and we can all contribute in a positive way by recycling more of our household waste. Recycle Week is the ideal time to renew our commitment to doing so.
"But it's important that we do it right – whilst many everyday items are recyclable we often find them in black bins. There's a quick and easy guide to which items should go in which bins on our website so please take a look to see if you're throwing away items which you could recycle and let's get our rate up even higher!"
For more information, visit www.highpeak.gov.uk/BinsHelp