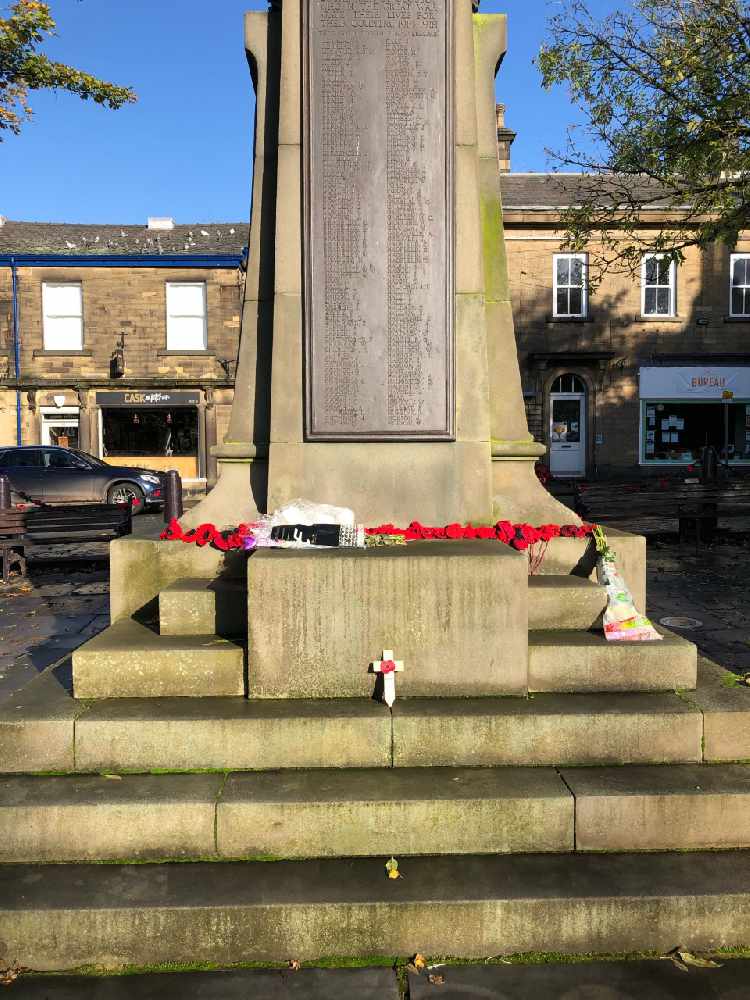 A number of Remembrance events are taking place across the borough on Sunday (10 November).
Everyone is welcome to attend any of the events below.
Please not that towns and villages in other parts of the High Peak will hold their own services. The ones listed are the ones that the Chronicle have been made aware of.
Glossop
People wishing to attend are asked to assemble in the Market Place at 10.30am to join the procession to the Cenotaph at 10.50am.
The service will be conduced by Rev Norman Shaw and Fr Martin Sylvester and attended by the Deputy Lieutenant David Holtom and the Deputy Mayor of High Peak Councillor Paul Hardy.
Following the service, the procession will reform and return to the Market Place for dismissal. Refreshments will be available at Bradbury Community House on Market Street.
There won't be a band playing for the parade, due to a shortage of musicians, so people will march to the beat of a drum. But there will be a bugle player sounding the Last Post and Reveille.
Hadfield
Those wishing to attend are invited to join the Mayor of High Peak Councillor Ed Kelly at the morning service at St Andrew's Church, starting at 10am.
Following the service, a procession will walk to the Cenotaph for the service which will be conducted by John Roberts and David Philips.
Following the service, refreshments will be served in the Community Room at Hadfield Hall.
Tintwistle
People will assemble on Conduit Street at 10:30am, the procession will then make its way along Manchester Road, up Old Road and reassemble at the village Cenotaph to observe the silence and lay wreaths.
Gamesley
There is a service of remembrance at Gamesley Geoffrey Allen Church at 11am.
Charlesworth
The church service is at 10am at St Johns Church and then on to the war memorial.
Chisworth
Chisworth Parish Council will lay a wreath on the Chisworth War Memorial on the wall of the Methodist Church.
The service starts at 10:30am, then people will go outside 10.55am to observe the silence and lay the wreath. Then it's back into the Church for another hymn, then socialise over tea and biscuits. Everyone is made to feel very welcome.
Buxton
The service, at the Cenotaph on the Slopes, will be conducted jointly by Rev Andrew Parker and Rev Keith Cocking and attended by the Deputy Lieutenant Michael Hall and former High Peak Mayor Councillor Linda Grooby.
Music will be provided by Fairfield Band. Those wishing to attend are asked to assemble by 10.45am.
There will be no procession following the service this year due to access through the Crescent – this will resume from next year – but everyone is invited to the Conservatory at the Pavilion Gardens, where tea and coffee will be served.