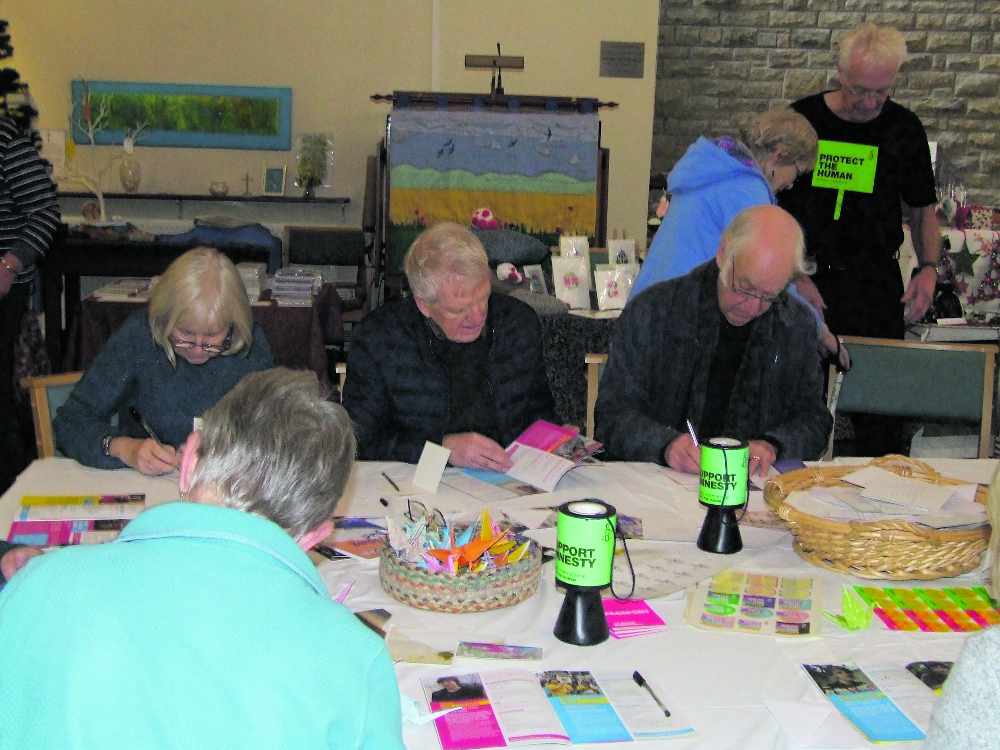 Glossop Amnesty International local group held their annual 'Write for Rights' event last Saturday. 
They invited people to sign a greetings card to send to individuals around the world.
The messages of support went go people who are suffering or have suffered human rights abuses, such as unlawful or unjust imprisonment, having their land, housing or local environment destroyed, damaged or taken from them, or persecution based on their gender, gender identity or sexual orientation.
Around 170 cards and letters were signed and a marvellous £392 raised to go towards both postage of the cards and as donations to Amnesty's vital work around the globe. The group would like to thank everyone for their kindness and support.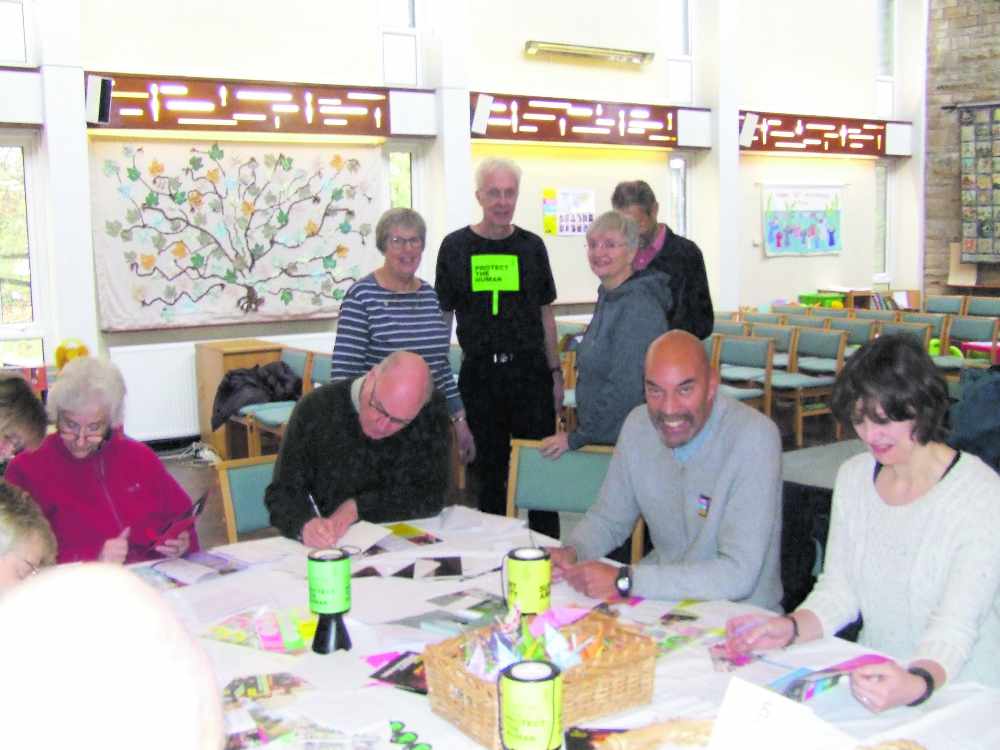 Pictured are visitors signing greetings cards.