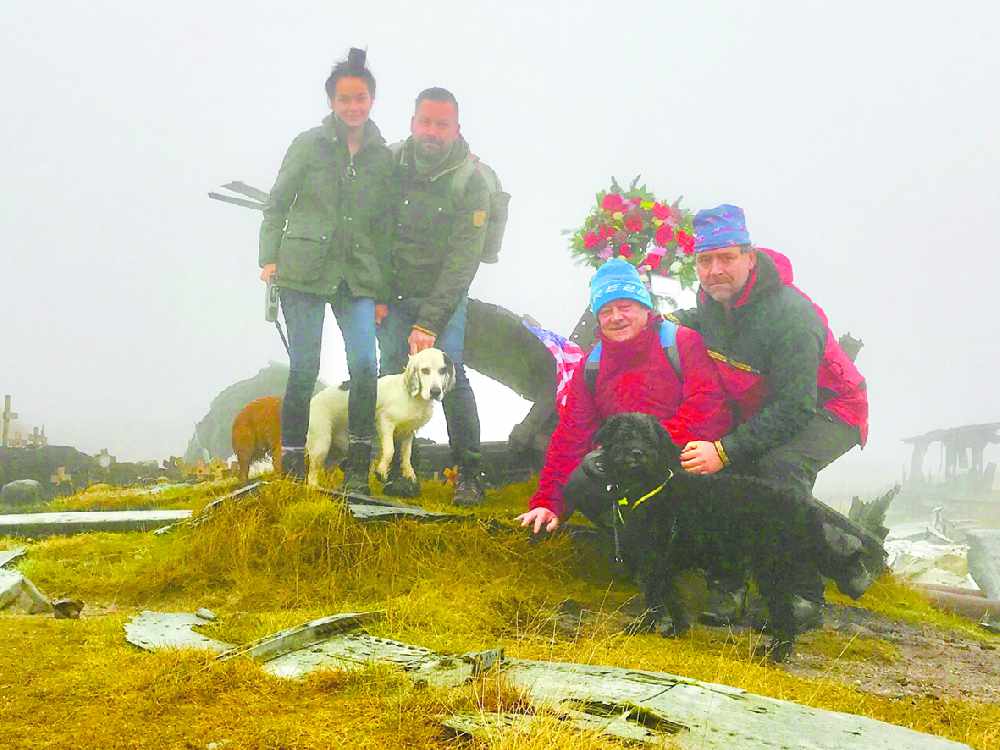 Peter Jozefczyk and Alan Briggs made the 40-minute trek from Snake Summit last Sunday to the crash site of the B-29 Superfortress.
They were there to lay a wreath on the remains of the USA aircraft 'Over Exposed' which crashed at Higher Shelfstones 71 years ago to the day - November 3, 1948.
The impact was so great that none of the 13 men on board survived.
Peter said: "We set off in poor visibility to do the annual wreath laying ceremony and arrived at the crash site where we met a young couple who were just looking around at the wreckage, I asked if they wanted to join us and they did.
"Once the wreath was secured to the large undercarriage section and the flag of the USA in place, I went on to say what had happened on that fateful morning.
"It just so happened to be November 3 and my reading of Laurence Binyon's 'For The Fallen' was exactly at 10.48am... which was the time on the watch found at the crash on that fateful day."
Peter would like thank Alan who met him at Snake Summit and Sandra's Florists of Henry Street, Glossop, for their support.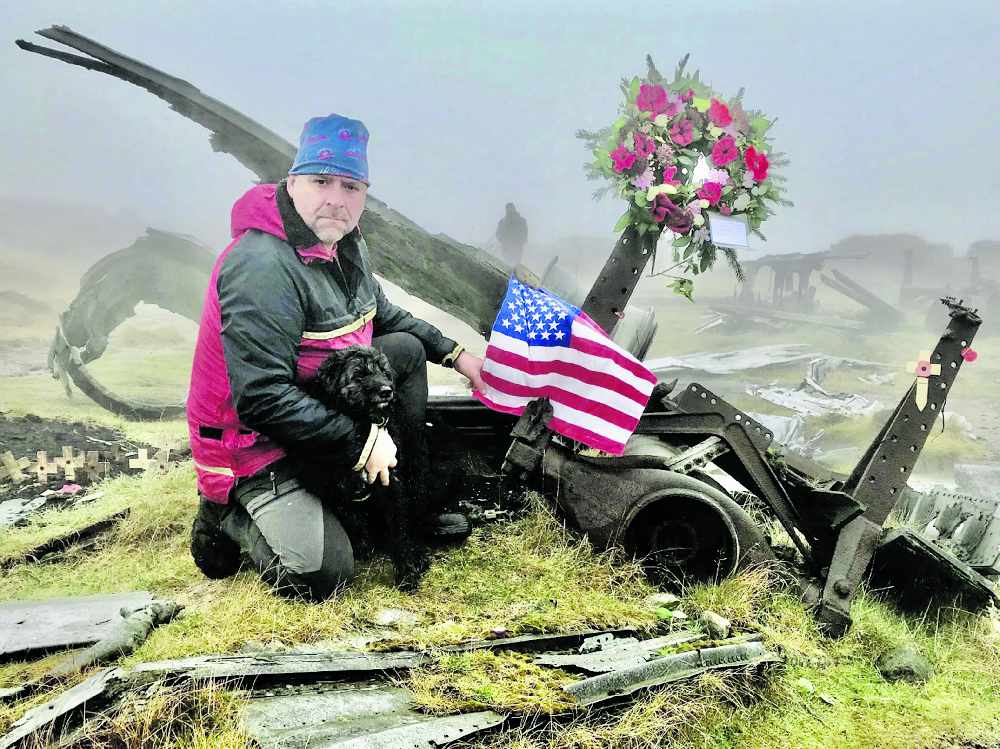 Main image:
PAYING TRIBUTE: Peter Jozefczyk and Alan Brigg and the young couple they met on the moors at the crash site on a misty morning on Bleaklow.