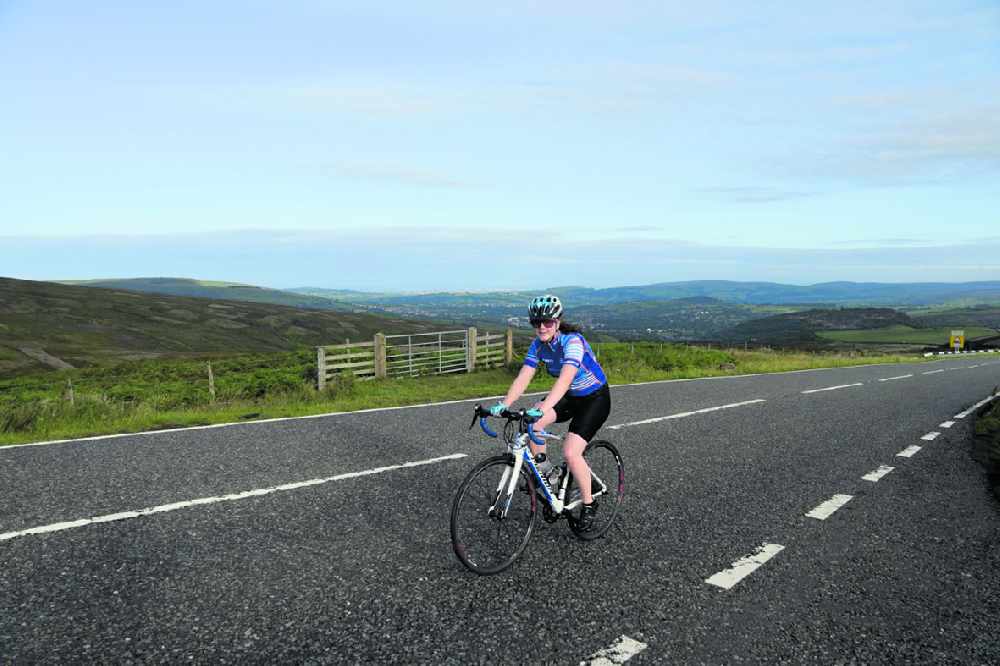 A Glossop girl is climbing higher than Mount Everest - without getting off her bike!
Rebecca Robinson needs to raise £4,580 to go on a relief expedition to Uganda next summer.
So she is leaving home in Simmondley at 6am - every day for 26 days - and cycling over Snake Summit and back.
Rebecca, 13, is close to the end of her daily slog in which she will complete 291 miles of riding - and climb the equivalent of 29,685ft - which is 656ft higher than the world's tallest mountain.
Rebecca, who is accompanied on her daily rides by her father Craig, admitted: "At times it has been hard, on some days it has been raining and misty.
"But it will all be worth it if I can raise enough money to go to Uganda.
"I am very excited to go and see a very different culture."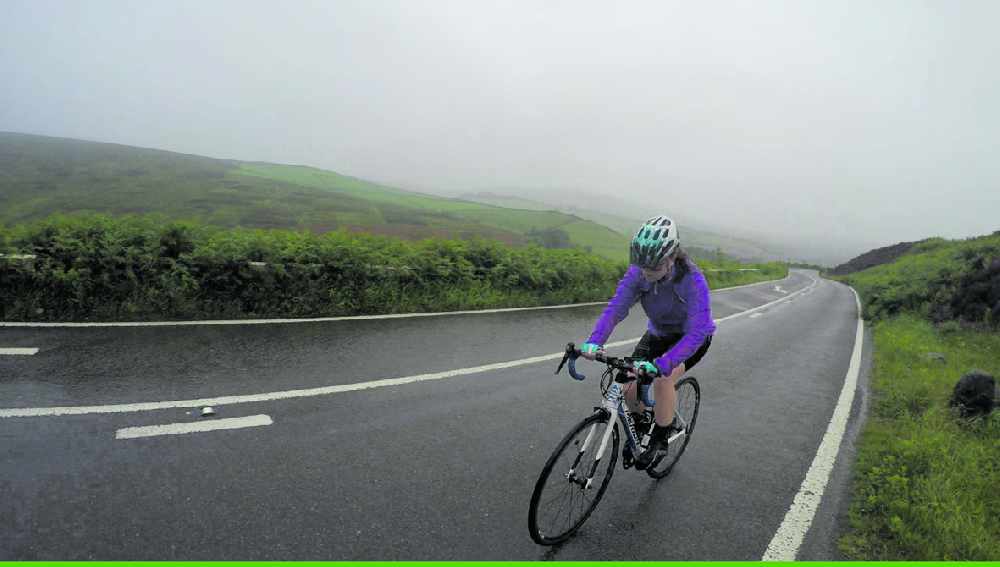 The Glossopdale School student has so far raised £1,164 through her Just Giving page and hopes the rest will start rolling in.
Rebecca was expecting to raise the £4,580 in other ways, but the worldwide coronavirus pandemic put all other ideas on hold.
So she decided to get on her bike and start riding up the Snake Pass.
Rebecca knows that the four-week trip planned for next summer will be anything but a holiday.
She said: "It will be very, very warm. I will be working through Camps International, supporting local communities and wildlife projects, which I heard about at school.
"Many Ugandan citizens lack water security, more than 50 per cent live below the poverty line and life expectancy is only 59-60.
"To impact these statistics, I will - among other things - build and improve access to schools and work to repair river banks."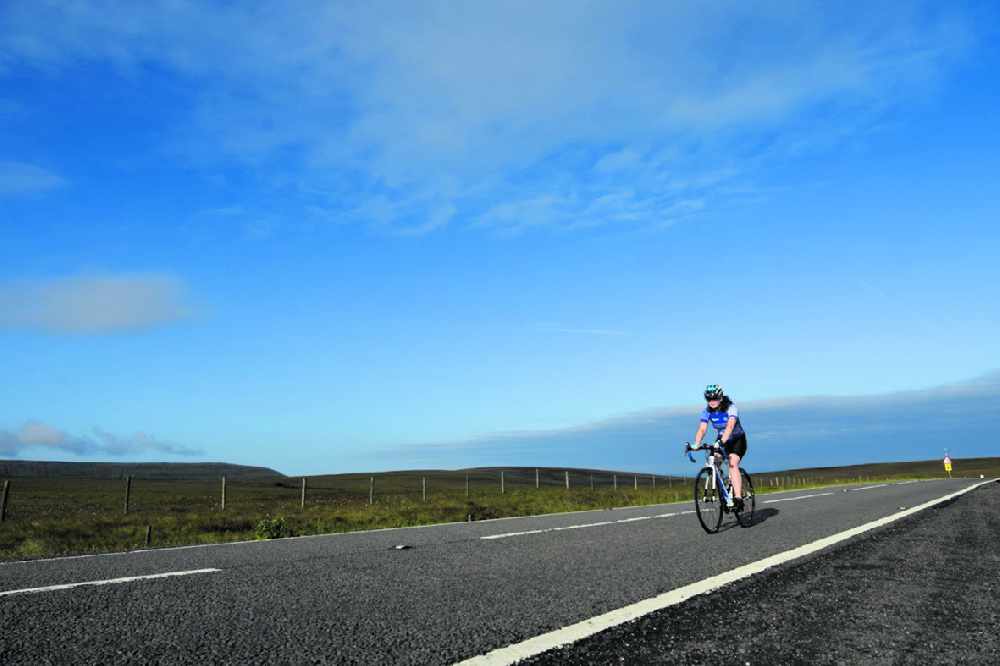 Period poverty is also extensive in Uganda, with more than 27 per cent of young women having to stop school as soon as their period starts, with the rest having notable amounts of absence due to their periods.
Rebecca added: "This is because of the awful water and sanitary hygiene facilities in the schools which causes many to fall ill and the lack of sanitary products which are both expensive and scarce in Uganda.
"For this reason, if my expedition falls through because of Covid or I raise any extra money, all proceeds will go to helping period poverty in both Uganda and the UK."
Craig had been filming his daughter's daily rides, which end on Sunday, every day.
You can see her climbing to the summit by going to https://twitter.com/search?q=%23rebeccasclimbingeverest&src=typed_query.
While her JustGiving page where people can donate is: https://www.justgiving.com/crowdfunding/rebecca-robinson.