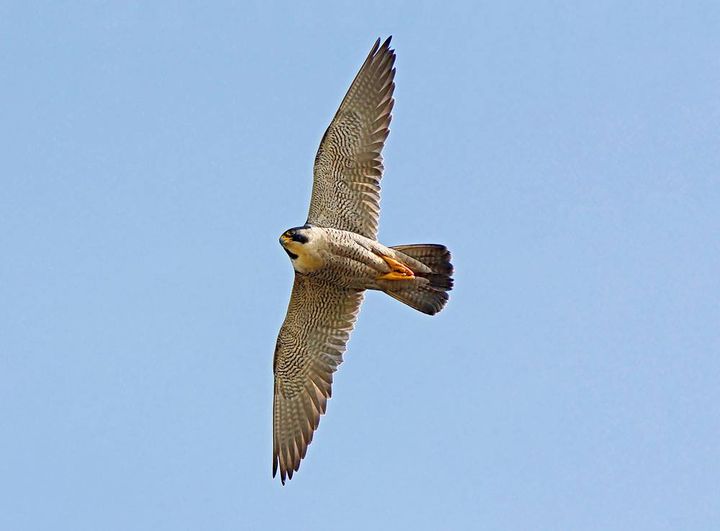 Birds of prey are breeding successfully in the Peak District uplands - however they are still being persecuted by poisoners and egg thieves.
In its 2020 interim report, the Peak District Bird of Prey Initiative announced breeding successes for several raptor species in moorland areas.
It says it was due to a collaboration between landowners, gamekeepers and raptor workers, during the Covid-19 lockdown.
But as Peak District National Park chief executive Sarah Fowler knows only too well, there is bad news as well as the good.
She said: "Several incidents of bird of prey poisoning, egg and chick theft and shooting across the Peak District National Park this year are currently under police investigation.
"Gamekeepers in the Dark Peak were also involved in successfully intervening with an alleged egg thief.
"Police said local gamekeepers had contributed greatly to the intelligence, which ultimately led to the seizure of the eggs, including peregrine and the arrest of the individual.
"Protecting peregrines from a potential theft threat was a target of the project for this year."
On the brighter note, peregrine falcons had their best year in a decade, with six known nesting attempts reported.
All were successful, resulting in 14 fledged young - double last year's figure.
It was also the first year when all known nesting attempts successfully fledged young and compares to a maximum of three successful nests per year over the last eight years.
Goshawk had seven successful nests recorded from nine nesting attempts, with 16-17 young believed to have fledged, beating last year's 12 young from eight nests.
Merlin also showed improvement from 11 nests and 41 fledged last year, to 15 known successfully fledged nests this year with an estimated 50-plus young, slightly higher than the previous eight-year average.
Hen harrier, having bred for the last two years in the Peak District, had been spotted early in the year but no breeding attempts were recorded.
Similarly, short-eared owl breeding attempts were elusive with only a few young seen.
The Peak District Bird of Prey Initiative was set up in 2011 and is a collaboration of the Moorland Association, Peak District National Park Authority, Natural England, National Trust, National Gamekeepers' Organisation and local police forces.
It is supported by local raptor groups and land managers and was formed to provide collective action to tackle illegal persecution of birds of prey and restore populations to sustainable levels.