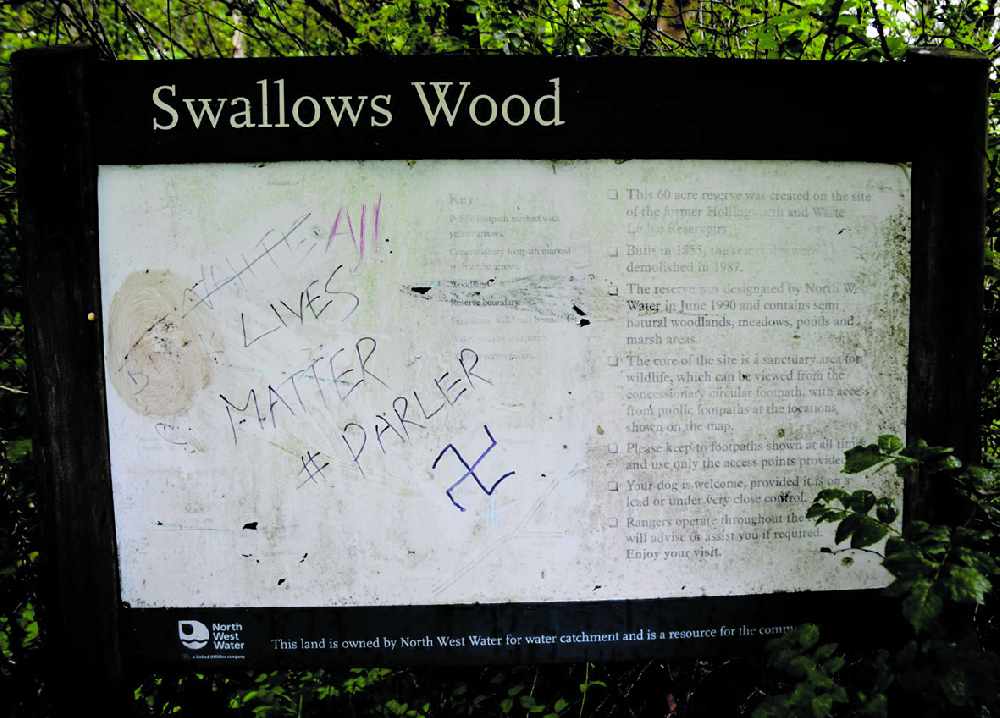 Racist graffiti has been removed from a sign in Tintwistle, thanks to a borough councillor and United Utilities.
Last week, we revealed how High Peak Stand Up To Racism discovered a swastika on an interpretation board in Swallows Wood.
Also daubed was 'white lives matter too'.
The group contacted Cllr Rob Baker, who this week told the Chronicle how he got the offensive material removed.
Rob said: "It was on United Utilities land so I reported the matter to their area manager and to the local police safer neighbourhood team.
"Tintwistle is a community and we as residents will not tolerate racism in any form, everyone is welcome here.
"The slogan and image daubed on the information board were disgusting and I am thankful to United Utilities for acting so quickly to deal with the issue."