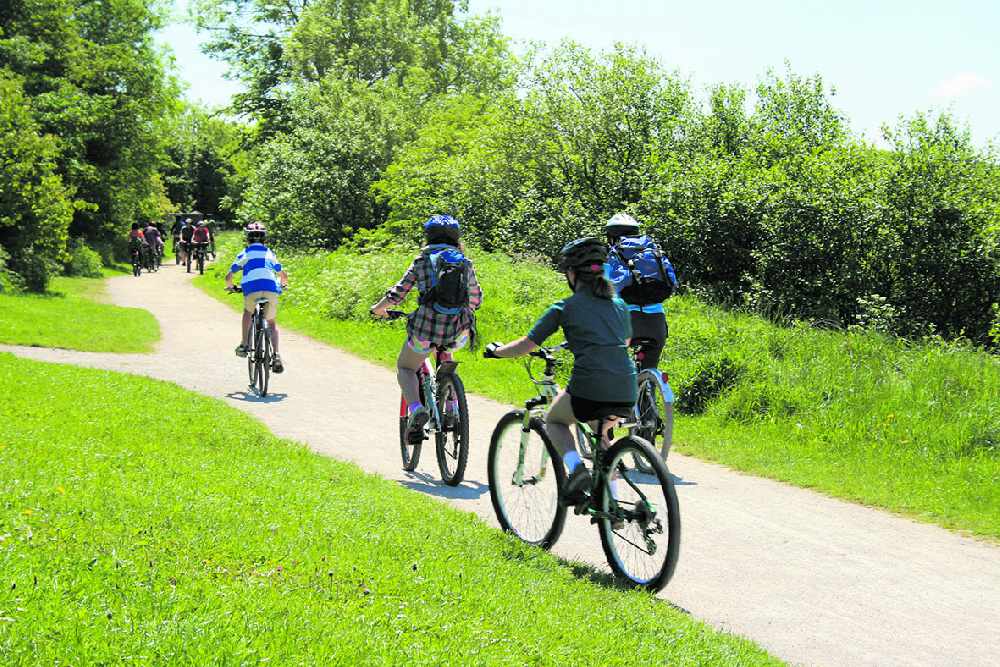 Record numbers are enjoying the Peak District National Park's 'multi-user' trails since Covid-19 lockdown was lifted.
Since May, High Peak, Monsal and Tissington have seen a third more visitors on some of their busiest days compared to last year.
The most well-known traffic-free tracks - mainly former railway lines - offer routes for walking, cycling and horse riding of up to 10 miles.
They are popular with wheelchair-users because of the flat surfaces and gentle gradients. There's the added bonus of a range of bikes to hire from the park's centre at Parsley Hay.
Andrew McCloy, the park authority's Chair, said: "As green arteries twisting and turning through some of the most stunning Peak District landscapes, it is no surprise our multi-user trails have also helped to breathe life into our recovery from the effects of Covid-19.
"Alongside the obvious health and well-being benefits, their appeal to visitors of all ages also helps to support our local tourism businesses as they get back on their feet after an unprecedented summer."
The popularity of getting on a bike has seen the authority's sale stock of ex-hire cycles virtually sold out, with less than one in 20 from original supplies now left.
Sales are thought to be higher than the previous two years combined.
Teams from the authority's four hire centres across the Peak District also report over 1,200 bike hires taking place each week during early August. An electronic counter is based on the Monsal Trail and is able to track movements of both pedestrian users and bicycles independently.
For more information go to:
• Traffic-free trails - peakdistrict.gov.uk/trails
• Cycle routes and bike hire centres - peakdistrict.gov.uk/cycling