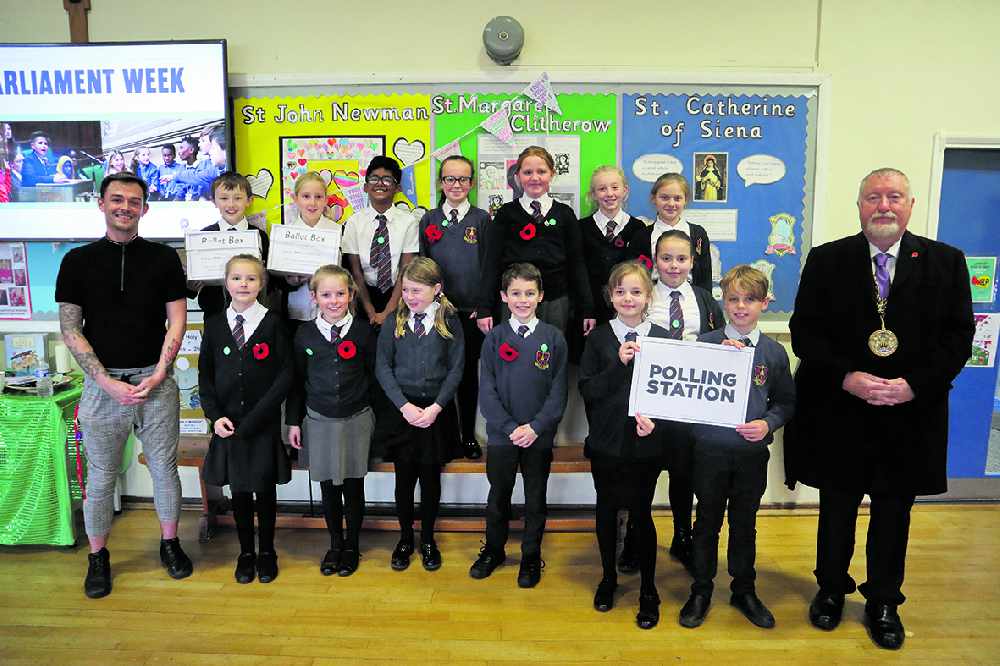 St Charles' Primary School in Hadfield have revealed their own election results, following a week learning about law and democracy to mark National Parliament Week.
Organised by teacher Oliver Wakefield, the whole school has been involved with campaigning.
The pupils were busy wondering what values they would like to uphold within their classes - focusing on eco-friendly pledges.
"We have four houses in the school, so we split up into those and gave each house three eco ideas that they could choose from - such as no plastic in packed lunches, planting trees or charging parents who drive to school - and then had a mini-vote on Monday for which one they wanted to use," explained Mr Wakefield.
"The children then created manifestos, campaigns and posters for their House Chaplains to stand up and address other members of the school in an assembly - before each pupil received a ballot paper to cast their vote ahead of the big reveal on Friday afternoon.
"It's the first time anything like this has been done here and it was one of those things that where we thought, 'go big or go home!
"I think it's really important because this is such a big thing in the news at the minute.
"You could ask any of our children and they wouldn't have a clue what an election is or what the House of Commons is."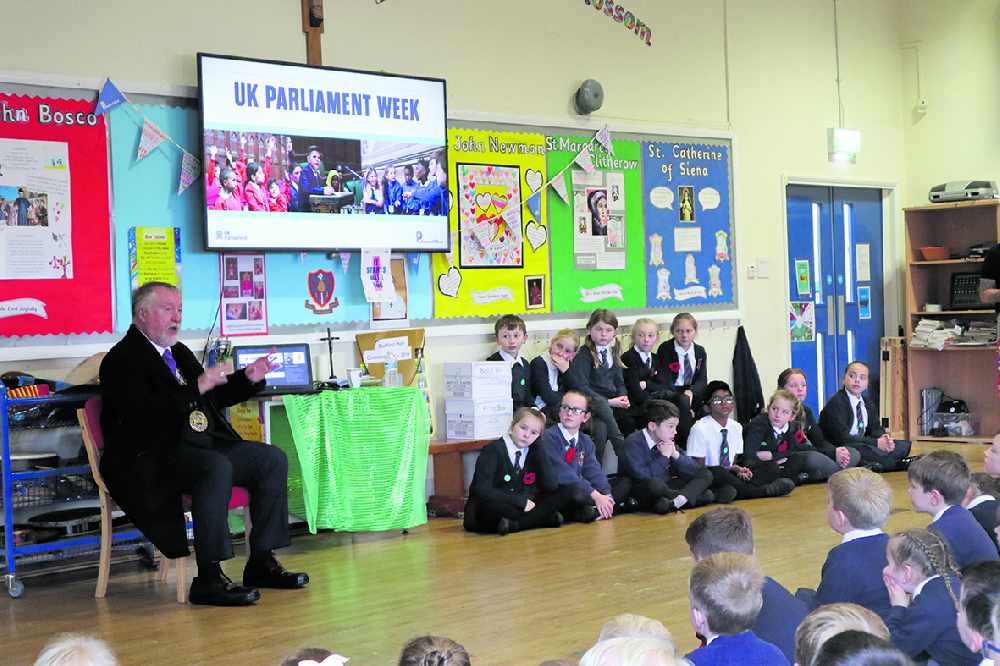 He went on: "When it first came through we immediately thought we're holding an election because you don't actually know how to vote until you're much older.
"So now, when they leave us they will think 'oh, well, I've taken part in five votes across the years!'
"On top of the curriculum we really want to teach them about life."
The election results were revealed by Mr Wakefield in a packed assembly on Friday, which was also attended by the Mayor of the High Peak Cllr Ed Kelly, who praised the school for their ecological angle and took the time to also answer questions from eager pupils.
Representatives from the school's very own Student Parliament were present to oversee the results, too, and made sure to grill the Mayor following the assembly.
The results themselves were incredibly close, with only two votes in it between first and second place when they were all counted - but Green House just clinched the victory.
Now the hard work begins as the houses will start implementing some of their policies into school life.
Main image:
HAVING THEIR SAY: Pupils at St Charles' Primary School with teacher Oliver Wakefield and the Mayor of High Peak Cllr Ed Kelly.