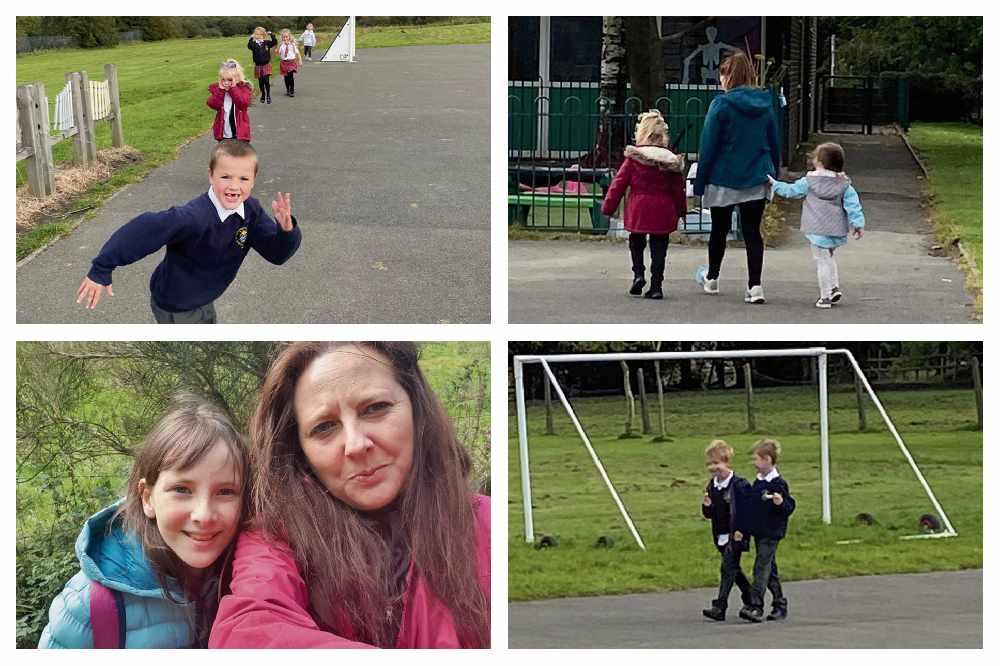 Children at a Gamesley school are 'going the extra mile' this month to help their teachers and other staff members clock up 400,000 steps each.
The ambitious project is the idea of St Margaret's School business officer Chloe Sammarco.
It's part of the Breast Cancer Research Challenge and Chloe has every reason to hope of raising lots of cash.
She said: "I have lost two friends to breast cancer over the years and I think it is a very worthy charity to support.
"I decided I would do this challenge as over lockdown I walked a lot, mentally and physically it made me feel so much better.
"When I suggested the idea to my colleagues at work they were 100 per cent up for us all doing the challenge and raise as much money as we can."
During October, eight member of staff will walk 400,000 steps which equates to about 13,000 steps a day.
Headteacher Grainne Beaumont said: "It is a great opportunity for all staff to work as a team and for the children to get involved.
"At the moment, as wellbeing is our top priority, it is getting us all exercising more and lifting everyone's spirits for a good cause.
"The children are supporting our staff by walking a daily mile with their teachers and cheering us on."
Chloe announced the challenge on Facebook which was shared by The Federation of All Saints and St Margaret's Catholic Primary School family.
The first week's steps for the walkers came to an amazing 739,066 - easily over-stepping the target of 728,000.
St Margaret's Class 1 and 2 teachers Mrs Deering and Miss Bamford told us: "The children and staff from Class 1 and 2 are really excited to be involved in supporting such a worthwhile cause.
"The mile walk will be integrated into the school day and the children are learning all about how to keep their bodies healthy and fit.
"Although we are a small school we have a big heart and we are excited to each achieve our goal of 400,000 steps.
"The children have been amazing. They are all so keen to work as a team and help staff raise awareness for Breast Cancer."
If you want to sponsor the 'steppers and milers' go to St Margaret's Facebook fund raising page which is called St Margaret's 400,000 Steps in October Challenge.