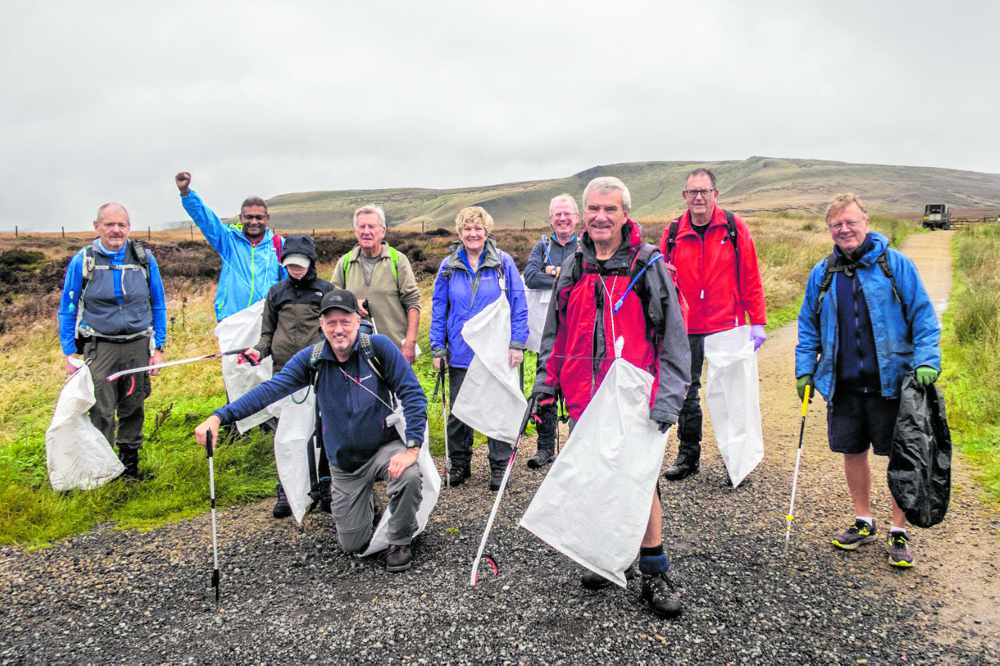 Glossop-based Powsers Mountaineering Club don't believe in doing things by halves.
When members went litter picking they headed for two of our highest hills!
The club staged the big pick last Thursday as part of the British Mountaineering Council H2O Hills to Oceans campaign.
The aim is to remove as much litter and plastic from our hills, mountains and crags as possible, so it doesn't end up in the oceans.
So two enthusiastic teams of Powsers rolled up their sleeves and got stuck in.
The main group of ten members scoured a wide area of Bleaklow, concentrating on the Pennine Way route from Snake Summit over Alport Low to Bleaklow Head, returning back over Shelf Moss and Shelf Stones.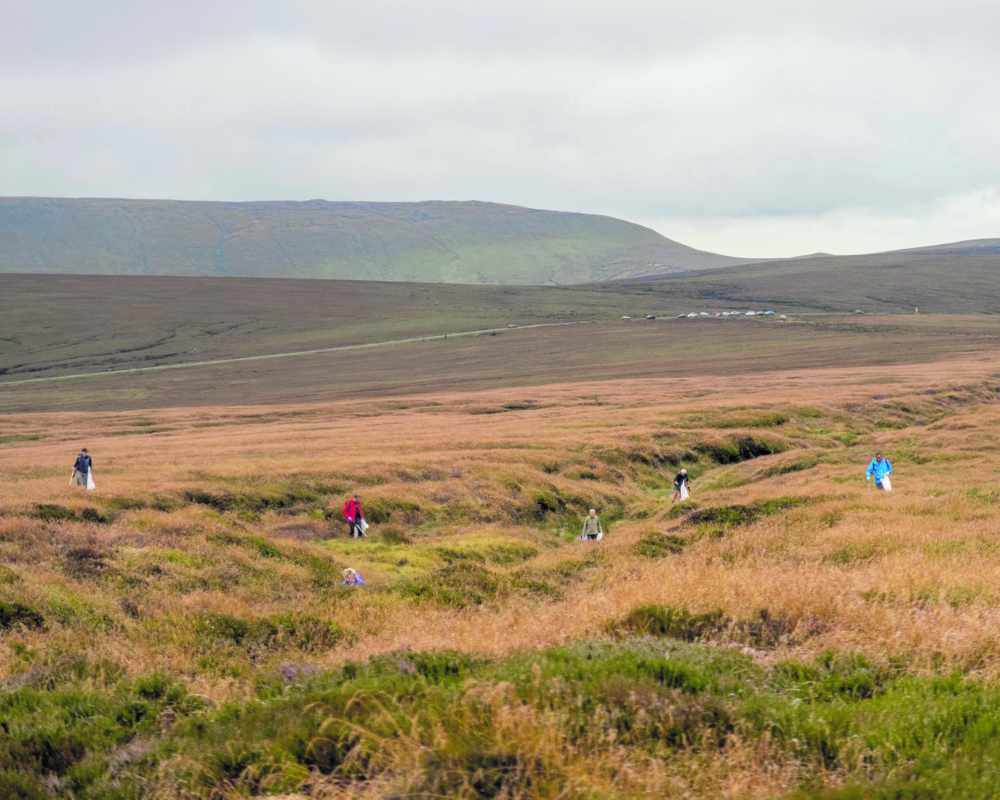 A sweep search for litter across the moors
A second team cleaned up in the area of Birchin, Oyster and Lady Clough alongside the Snake Road.
It turned out to be a great success, with a substantial quantity of non-degradable litter, ranging from sanitary wipes to beer bottles and dog poo bags being retrieved and taken away for recycling.
John Hughes, of the Powsers, commented: "With the recent influx of extra visitors venturing onto Bleaklow, primarily to visit the old B29 plane wreck, there has been a significant increase in litter.
"Just one discarded bottle could trigger a devastating moorland fire that would destroy habitat and decimate wildlife.
"We collected a substantial amount of rubbish and it was pleasing to be thanked by other walkers who we met on the hill.
"When people go out in the countryside they should leave only footprints."
The Powsers always welcome new members. To find out more about their activities visit 'The Powsers' on Facebook or email them at thepowsers@gmail.com.
Main image:
LITTER PICKING POWSERS: Ready for the assault on Bleaklow.