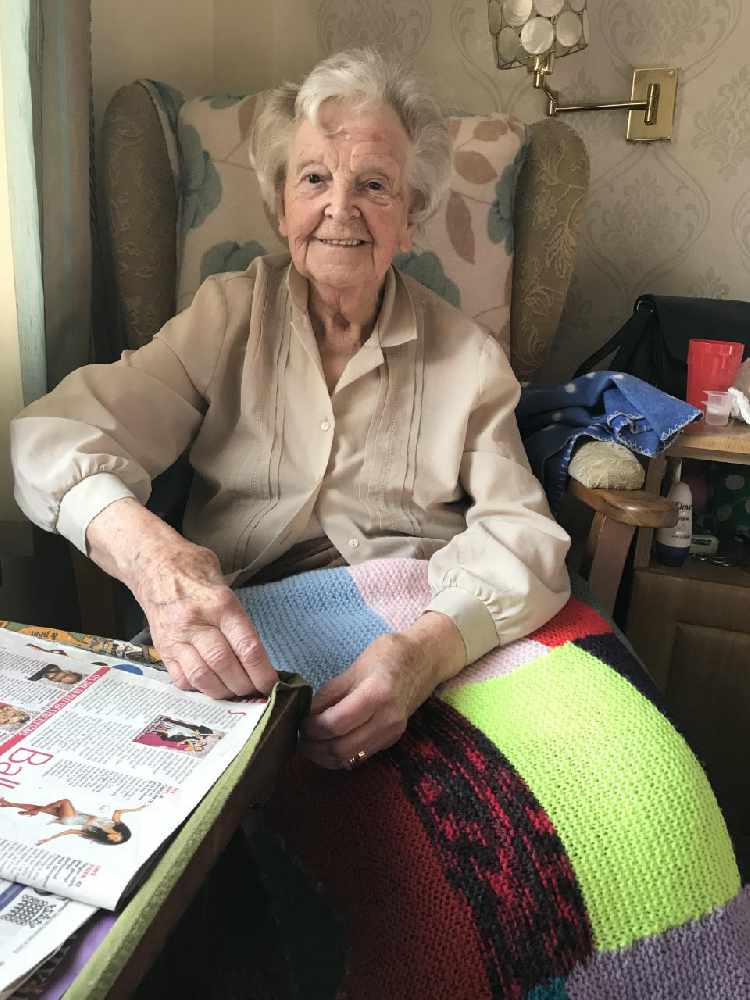 A popular Charlesworth pensioner has died of suspected coronavirus, just four months short of her 100th birthday. 
Olive Conway was a well-known figure to locals who often enjoyed her friendly conversation while passing through the village centre.
Born Olive Brocklehurst in 1920, she lived almost all of her life in the same row of houses opposite the rugby club on Glossop Road.
During the war, Olive answered a government call for young women to write to bachelor servicemen.
Her allocated pen pal was Harold Conway, a soldier in the Stafford regiment.
They got on well, Harold eventually proposed and she accepted.
She met her fiancé for the first time on the platform of London Road station – now Manchester Piccadilly – while he was home on leave and they were soon married.
After the war, Olive worked in Charlesworth net works on Marple Road and Harold joined British Railways, eventually becoming station master at Dinting.
Always kind and welcoming, they enjoyed life's simple pleasures such as day trips to the seaside on Harold's free rail pass and visits from her cousin Geoffrey Lomas's dogs and her cousin Ellis Ashton's cat.
After Harold's death in 2002, Olive carried on.
In 2016, one of Harold's old friends from Dinting station, Stan Bloor and his wife Marge, organised a place for her in a care home close to where they lived in Farnworth near Bolton.
Stan and Marge's kindness and devotion to Olive was a huge comfort to her in the years after Harold's death.
They were planning to mark her 100th birthday in August with a small celebration, but Olive became ill shortly before Easter and died on Good Friday.