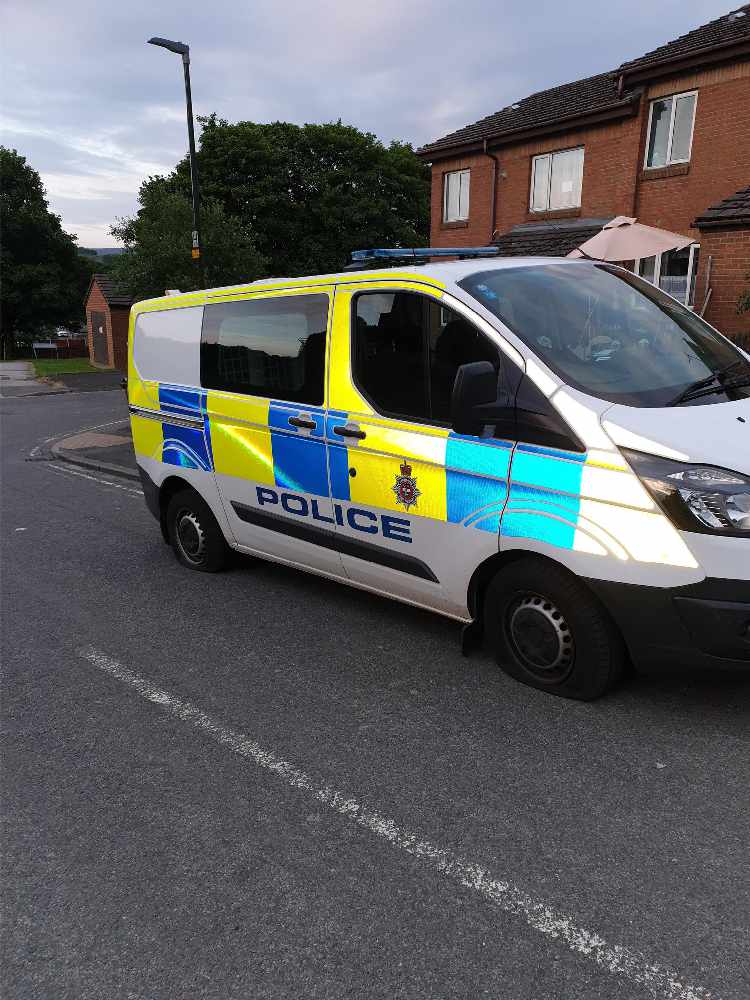 Police in Glossopdale are appealing for information after one of their vehicles was damaged whilst an officer was responding to an emergency call. 
It happened on Sunday evening (June 14).
The marked police van (pictured) was parked on Grindleford Grove in Gamesley, between 6pm and 8.30pm.
Two of its tyres were slashed at some point between 8.40pm and 8.50pm.
Sergeant Anna Woodhouse, of the local Safer Neighbourhood policing team, said: "It appears that a knife may have been used to cause the damage and puncture the tyre walls, and it left our officer unable to respond to any further calls while recovery was arranged. The vehicle is now off the road until new tyres are fitted.
"It was still light at that time, and we are hoping someone may have noticed something suspicious or who may have any information which could help with our inquiries."
An investigation is under way.
Anyone with any information is asked to contact police using one of the following non-emergency methods, quoting the reference number 20000304219 and the name of the officer in the case, which is PC Victoria Atherton.
You can also call Crimestoppers anonymously on 0800 555 111.