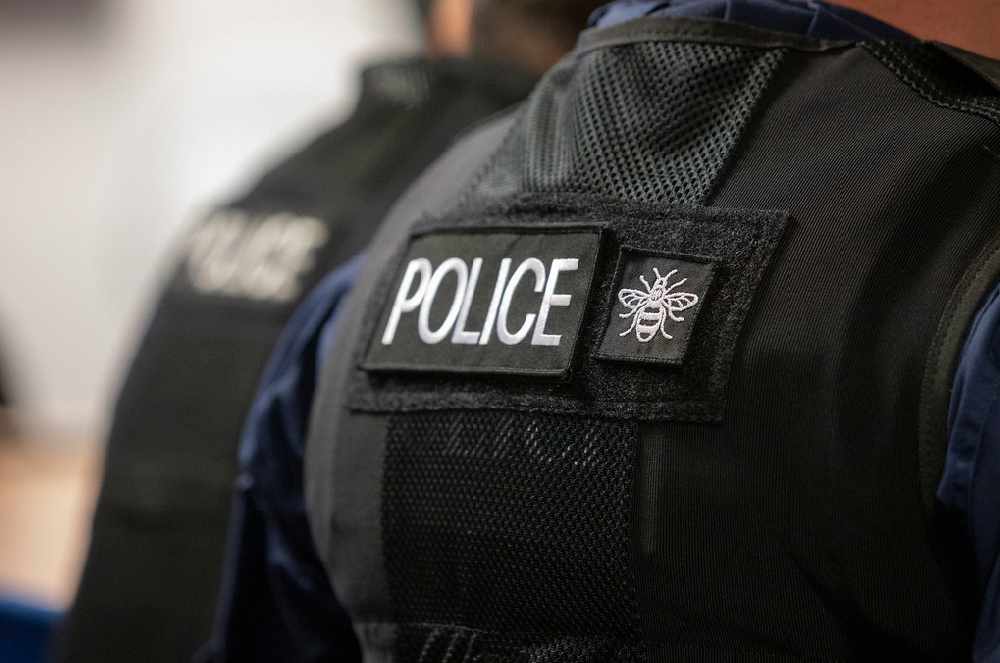 Police has issued advice to people who may have an exterior oil tank for their property following recent heating oil theft attempts in the High Peak. 
Heating oil theft can be extremely costly, with thieves attracted to the remote location of many heating oil tanks. They can steal thousands of pounds worth of oil quickly and discreetly.
Although most cases occur in winter, police say it's important to be vigilant all year round as it's believed many crimes go unreported due to a lack of evidence.
Buxton Police Safer Neighbourhood Team has issued six prevention tips for people to protect their homes and secure their tanks.
Install a heating oil tank alarm
A heating oil tank alarm can be a good idea to alert you of a dip in your oil levels. Your oil tank alarm can alert you from indoors, or on your mobile device while you are out and about. It's worth noting that this option won't necessarily prevent heating oil theft before it happens. By the time the alarm signals, your tank could already be damaged. It may be beneficial to display a sign above the tank to alert thieves that your heating oil tank is alarmed. The Watchman Sonic Alarm is a cost-effective oil tank alarm which alerts you when your oil levels have dropped.
Install CCTV
CCTV will help you catch a thief in the act and potentially deter thieves from targeting you. If thieves notice your security efforts, they will be less likely to carry out a robbery on your property. This is a visible security step, which makes it an effective preventative measure and again, you can use signs to alert others that you have CCTV in place.
Get security lighting
Many thieves strike at night and will quietly steal thousands of pounds worth of oil while you sleep. They feel safe in the dark and will be able to access your tank without the fear of being identified or disturbed. To counteract this, it is important to make the surrounding area of your tank as off-putting and unattractive as possible. Security lighting is effective as it will interrupt and draw attention to any thieves on your land and hopefully deter them. Security lighting is often bright enough to alert you from indoors too, where you can notify police of the incident.
Put gravel around your tank
You can discourage thieves by surrounding your tank with gravel. The gravel makes the surrounding area noisy, which is often enough to put thieves off. The noise will draw attention to anyone accessing the tank and may deter thieves before they do any damage to your tank. This is one of the most cost-effective, quickest, and easiest ways to protect yourself against heating oil theft.
Keep your tank hidden
Thieves use Google Maps to find satellite images of heating oil tanks and target homes. You should take every measure you can to hide your tank, but leave enough space to allow for delivery access and maintenance. Roofs are an effective way to hide your tank, as this way your tank will not be visible on satellite images and you can rest assured that thieves will not be able to find it online. Other methods include adding walls and defensive plants to conceal tanks in your garden and obstruct access.
This can become tricky though, as you must comply with OFTEC's fire-safety recommendations:
• Your tank must be 1.8m away from non-fire-rated eaves of a building;
• Your tank must be 1.8m away from a non-fire-rated building or structure (i.e. a shed);
• Your tank must be 1.8m away from openings in a fire-rated building or structure (i.e a garage);
• Your tank must be 1.8m away from oil-fired appliance flue terminals;
• Your tank must be 760mm away from a non-fire-rated boundary, (i.e. wooden boundary fence).
However, it is important to ensure your tank is not visible to anybody passing by, as thieves will often visit neighbourhoods to look for suitable tanks to target. Your aim should be to make it as discreet as possible and hidden from view.
Lock it up
Thieves will bring tools to access your tank, so it's a good idea to keep your Heating Oil tank locked with a high-quality padlock. It does not need to be a specific Heating Oil tank padlock, you can purchase an all-weather combination padlock and tell your fuel supplier the code for delivery access. Padlocks with a CEN or BSEN 12320 Grade 6 Classification indicate maximum security and will offer you the best protection.
If your inspection cap does not have eyelets to enable your Heating Oil tank to be padlocked (most tanks do), then you can purchase locking bars for other points of access. Don't lock your tank vent though!
However, thieves can still drill into plastic tanks to steal oil. But a padlock is a visual security measure, which shows you are alert and suggests you may have other theft prevention measures in place, such as CCTV. This can be enough to deter a thief, as they may not feel it is worth the risk.
Are you a victim of heating oil theft?
Police say taking these six preventative measures should deter thieves but people can still fall victim.
If this is the case, people should contact 999 if they catch a thief in the act or call 101 to report incidents which have already occurred, whilst collecting as much evidence as possible to support your case.
Read more from the Glossop Chronicle
Click here for more of the latest news
Click here to read the latest edition of the paper online
Click here to find out where you can pick up a copy of the paper