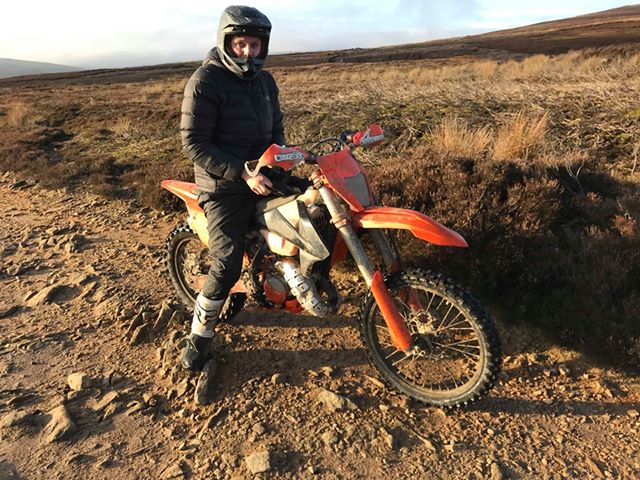 Derbyshire Rural Crime Officers are tackling the issue of illegal motorbike racing, especially off-road.
One issue concerns a group of around ten motorcyclists - who were all on non-road registered bikes - who were tearing through the Upper Derwent Valley.
When a man on a bike ride with his young daughter tried to take a picture of the offenders, two of the riders approached him, threatened him with violence before assaulting him.
Another rider (pictured) was photographed with friends on the moors outside Hayfield and he also threatened a member of the public.
Police are now set to increase their 'technical armoury' and are improving their chances of gathering visual evidence of the offenders.
An officer said: "Quite a number of surprised riders will have received notices of intended prosecution in recent weeks."