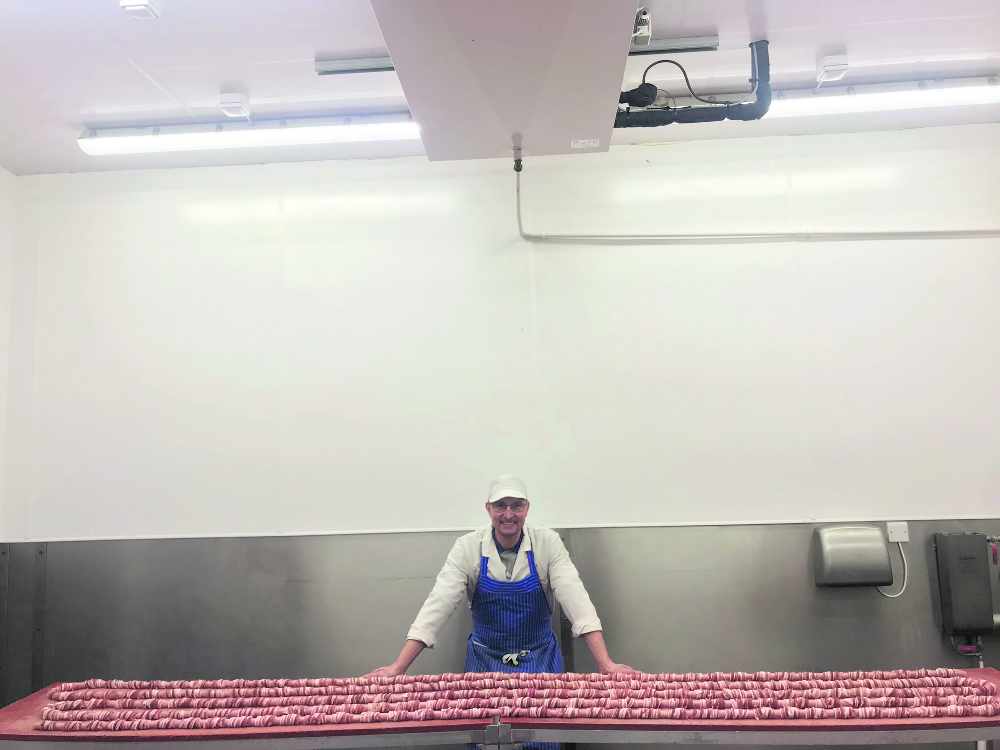 No, your eyes are not deceiving you - it really is a 50 foot long pig in a blanket!
Lovingly made by Steven Mettrick of JW Mettrick and Son, the sausage and bacon-wrapped creation is the biggest version of the festive favourite the Glossop butcher shop has ever seen.
A photo was posted to social media at the beginning of the month with the High Street West business asking people to guess its weight in a bid to win some goodies for Christmas dinner.
Director John Mettrick said: "We thought we'd have a bit of fun before Christmas and came up with the biggest sausage skin we could find, so our sausage maker was trying to keep it all in by running it up and down the table.
"It took an hour to lay the whole thing out, but in all creating the pig in a blanket took about three hours in all."
When the team had finished, the sausage was 50ft long and twisted around the table a whopping five times - but unfortunately wasn't a World Record Breaker. There were some excellent guesses as to the pig's exact weight, with some estimations coming in at an eye-watering 300kg, but the actual weight was 10 and a half kilograms.
For those of you hungry for a piece of this enormous pig in a blanket, unfortunately it has already been sliced up and cooked for peckish customers as part of Christmas dinners for sale on the shop's hot counter.
John added: "It wasn't a world record, but we now know what we're aiming for and will be having a word with our sausage supplier for an even bigger skin for next time.
"We've got an aim for next year!"