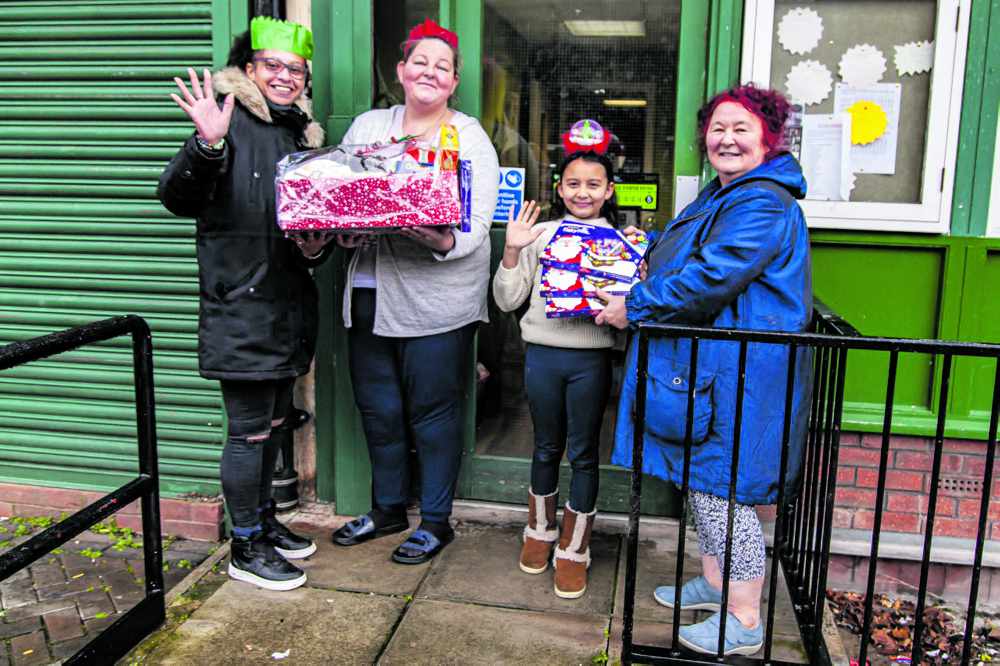 It will be a happy Christmas in Gamesley, thanks to community group G52.
The volunteers have provided 110 Christmas meals, which were delivered last Thursday and Friday by a raft of hard-working staff and volunteers.
Gamesley Thriving Community Officer Pat Javanaud said: "It has replaced our annual Christmas buffet which we normally hold between Christmas and New Year and was done in collaboration with Andy from The Chippy on Gamesley who prepared the veg for G52, Buckingham Emergency Food Appeal who donated most of the ingredients via Fareshare, and Harvey Leonards for donating bottles of wine.
"In addition to the Christmas dinners, we had already delivered over 60 festive hampers and a further 50 were delivered on Monday and Tuesday.
"The majority of the contents were donated by a lot of local residents - too many to mention - but we are very grateful. Also local businesses such as Glossop Sorting Office, Geoffrey Allen Church, Jericho Café, Jeremy Unsworth Undertakers and the local health visitors."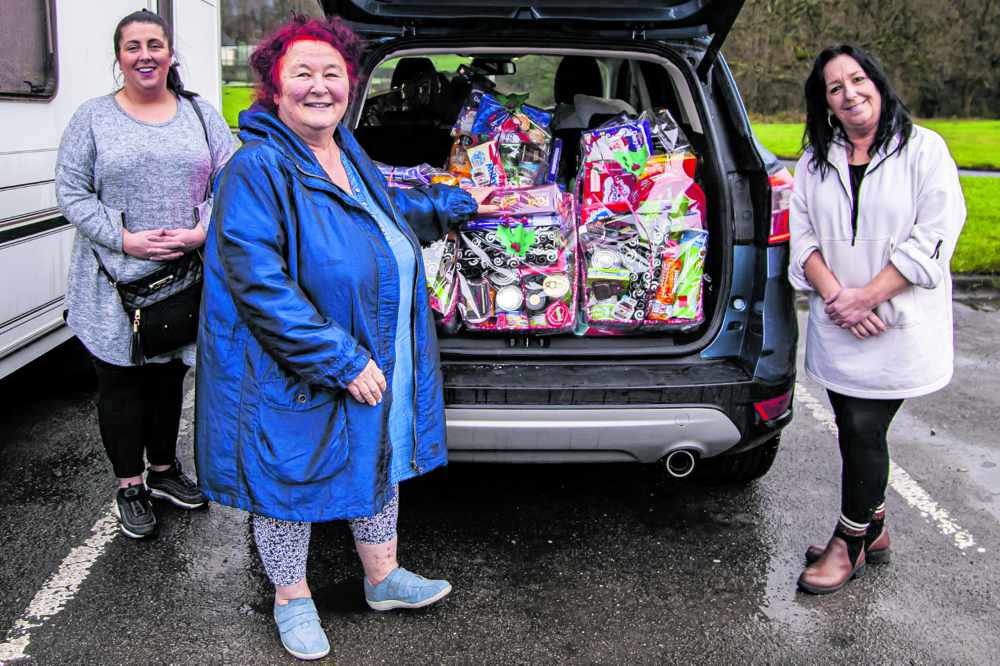 Pat added: "We obtained a grant from Cllr Becki Woods through the Councillors' Initiative Fund which has helped us to provide gifts and activities for families and young people. High Peak Toy Bank and Mission Christmas have donated toys for local families.
"Argos in Glossop and The Chippy on Gamesley donated raffle prizes to assist with our fundraising.
"We wish everyone on Gamesley a safe and Happy Christmas with best wishes for 2021."
Images of the G52 team with the donated goodies