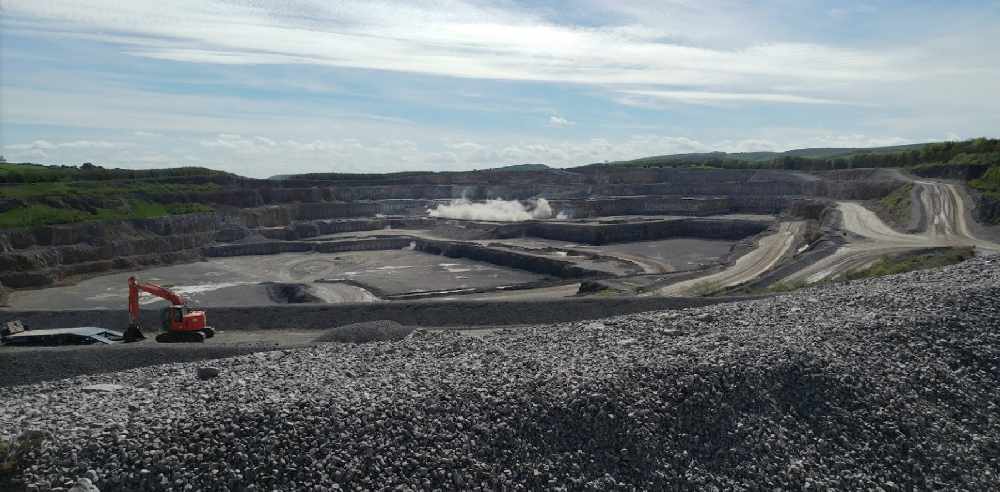 Plans to expand a Derbyshire quarry could take more than 1,000 HGVs off the roads and safeguard 400 jobs.
Construction giant Tarmac has submitted plans to Derbyshire County Council to expand facilities at Tunstead Quarry, off Waterswallows Road, near Buxton.
It hopes to extend its cement bagging plant and build a new plant to allow the manufacturing of a range of ready-to-use products.
The plans would mean that many of the quarry's cement products do not have to be transported off site for treatment and then brought back – and that all work can be carried out on the site.
This, the firm says, would take 1,190 HGV trips off the road each year – bringing the annual total to and from the site to 7,137.
It says this is around 100 trips per month.
All vehicles leaving and entering the site use the A6.
Tarmac also says that while the expansion would create 12 new jobs, it would also safeguard the 400 jobs already catered for at the site.
The firm also the amount of products the bagging plant can process will greatly increase: "Currently, the cement bagging plant handles approximately 250,000 tonnes of cement per annum.
"With the new facility, it is envisaged that the bagging plant will handle approximately 400,000 tonnes of cement products per annum – an increase of 150,000 tonnes.
"The proposed development will help to optimise the use of Tunstead limestone, and increase efficiency of supply whilst also reducing the overall number of HGV movements on the local highway network (the proposal will result in an estimated saving of approximately 1,190 vehicle movements per annum).
"The proposed development will secure the ongoing existing employment at the site and provide an additional 12 full-time jobs at the site.
"In addition, the proposal will provide temporary employment during the construction phase through the provision of goods and services."
Tarmac says the closest house is one kilometre from the quarry and that the cement bagging operation will take place in the "lowest level of the quarry void and largely undertaken in buildings".
It says that the proposed expansion, in line with its other works, will run all day every day to "ensure there are no gaps in supplying demand".
The new facilities, if approved in the next few months, would be up and running by mid-2021.