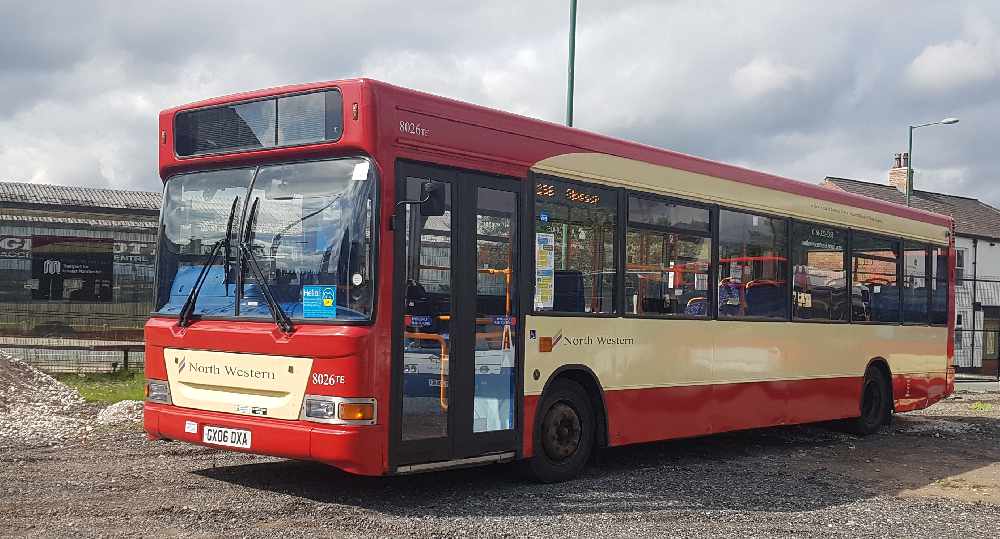 Passengers and politicians have welcomed news that a bus service between Glossop and Ashton-under-Lyne, which was under threat of being axed at the end of this month, is set to be revived and improved. 
Last month, Stagecoach confirmed it will stop running the 236 at the end of August - and instead add more 237 journeys - to "simplify the services", having described them as "declining" with "inefficient timetables".
It left passengers who rely on the service concerned about what it will mean for them, particularly in the midst of the coronavirus pandemic.
However, in a surprise development, after discussions with Derbyshire County Council and High Peak MP Robert Largan, Northwestern Buses has announced its plans to take over the 236 from Tuesday 1 September and extend the route to serve Simmondley, Gamesley and Tameside Hospital.
The county council has confirmed that, as is the case with the Stagecoach-run 236, the new service will also be a commercial service with no direct financial subsidy from DCC.
The service will operate every hour from Mondays to Saturdays, with buses mainly departing from both Glossop and Ashton at 35 minutes past the hour. The first bus will leave Glossop at 6.10am Mondays to Fridays (7.35am on Saturdays) and the last will leave at 5.35pm. The first bus will leave Ashton at 7.35am Mondays to Saturdays and the last will leave at 5.35pm. Journeys between Glossop and Ashton are set to last 55 minutes, which is five minutes slower than the current 236 is timetabled to take.
The route will start at Shirebrook Park in Glossop and terminate on Wellington Road in Ashton town centre, next to the bus station - calling via Simmondley estate, Gamesley estate, Hollingworth, Mottram, Stalybridge bus station, Tameside Hospital's Hartshead Building, and Tameside College on Beaufort Road.
The timetable can be viewed here.
'A great opportunity to bring back a service badly needed by Glossop people'
Wayne Dawes, Head of Bus Operations at Northwestern Buses, said: "As a company, we decided to take on this service that Stagecoach decided was no longer viable for them, which I fully understand. In the present format, it's not viable.
"Hopefully our revised route may be viable and assist all residents in the Glossopdale area. We have worked long and hard and have discussed this with the local council and High Peak MP who fully back us in this revamp.
"This is a great opportunity to bring back a service so badly needed by the people of the Glossop area. A direct bus route to Tameside Hospital is something Glossop residents haven't had for a long time.
"I do apologise to passengers who think this may take longer to get to Ashton but we feel this service is vital to people requiring hospital appointments.
"The capacity of the buses will roughly be about 23 passengers but according to the Department of Transport, if face coverings are worn and people from the same bubble sit next to each other, capacity can be more."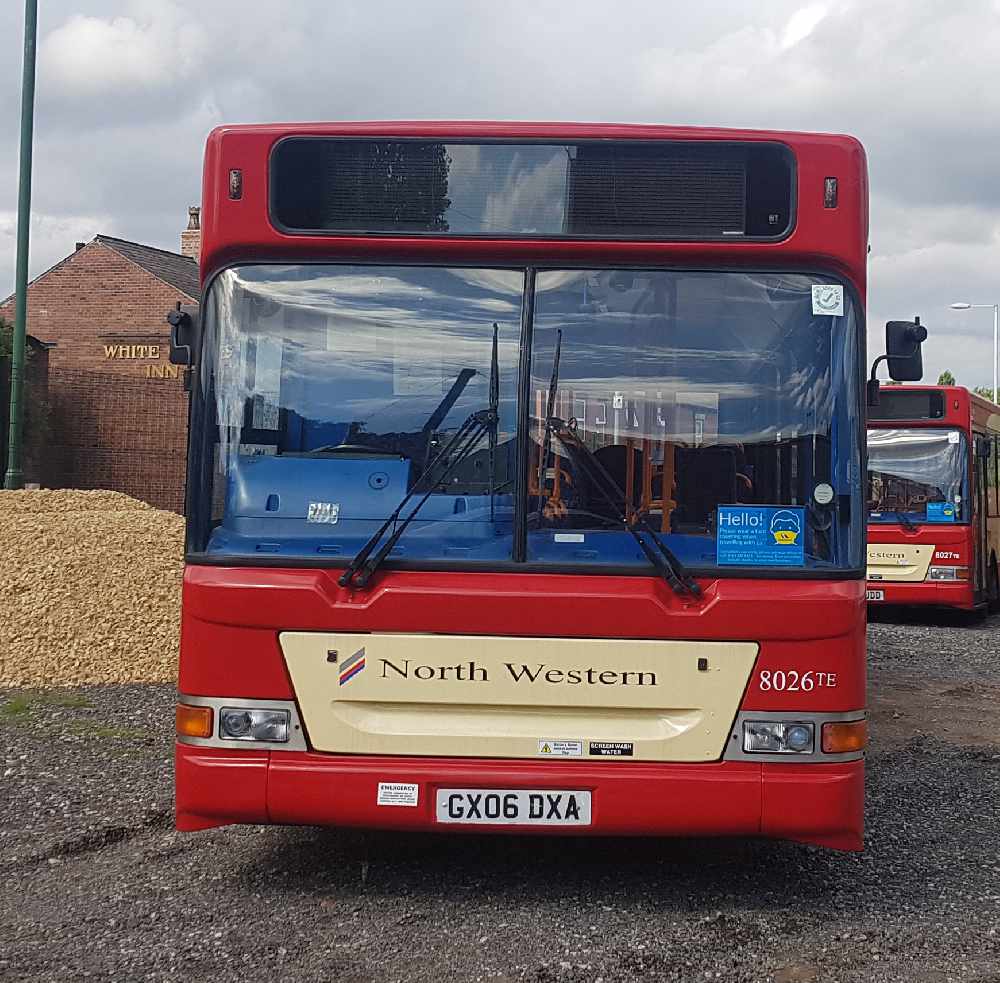 Northwestern Buses are set to take over the 236 service from September
The Tameside-based company, which says it will also be operating a 361 service from Glossop to Lyme Park via Hayfield and New Mills on Sundays until October, is also planning to bring back the 397 service between Glossop and Hyde - via Hadfield, Tintwistle and Hollingworth - in October after it was withdrawn back in 2011.
Wayne added: "We're adding further commercial routes to our network which we will be building and investing in over the next 12 months, to which we hope will benefit local communities and make bus travel a viable alternative to using a car for work, college and leisure travel. We look forward to continuing the development of our network of local bus services in this area.
"We will be delivering timetables to local shops, libraries, post offices and parish councils in these areas along the route and we look forward to welcoming old customers of the service back as well as a new generation. We're making bus travel even more popular by providing a reliable and frequent network of local bus services to which customers can rely on."
People who want further information on services, fares and passes can email northwesternbus@gmail.com or call 0161 320 0353.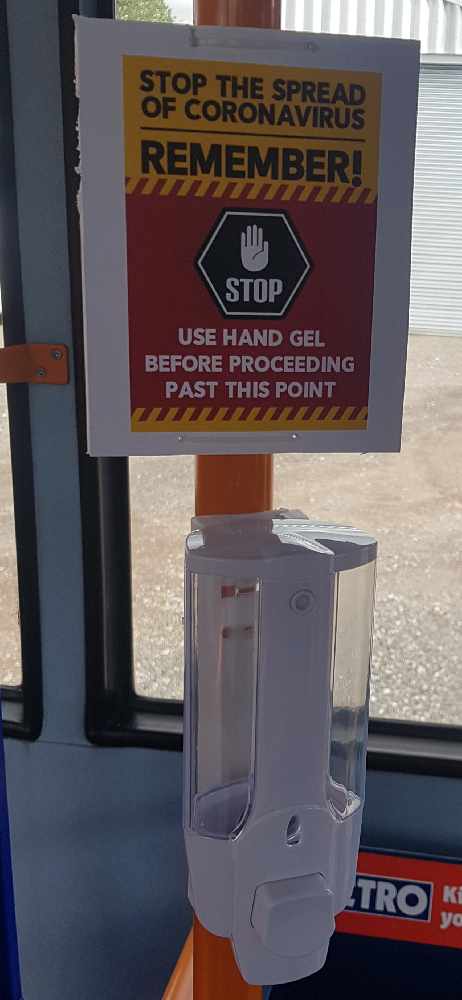 There will be hand sanitiser available for passengers to use on the bus
'Direct service to Tameside Hospital is very valuable'
News of the new 236 service has certainly been well received on social media by local residents who use it regularly, and has also been welcomed by the borough's MP and local councillors.
MP Robert Largan, who is a member of the Transport Select Committee, said: "I've been campaigning hard to save the 236 bus so these proposals are very welcome, especially the potential link to both Gamesley and Tameside Hospital, which would be a huge boost.
"A huge number of local residents have signed my petition to save the 236 bus, so there is a clear demand for the service to continue."
Anthony Mckeown, Gamesley councillor and leader of High Peak Borough Council, who travels on the 236 himself, commented: "It is welcome news that a new operator has come forward for the 236 especially with the addition to the new service of stops on Gamesley and Simmondley and restoring the long missed direct connection to Tameside Hospital.
"From the timetable I've seen online and on the County Council website – there will be an hourly service from Glossop up to 5.35pm and I'd urge people to support this new route when it starts on 1 September."
Etherow county councillor Becki Woods said: "I'm delighted that Northwestern Buses are going to pick up the 236 route as the cancellation of the previous service was hugely disappointing as lots of people relied heavily on the 236 bus for work, shopping, education, hospital appointments and leisure.
"It would have been truly devastating and leave no viable alternative, except a really long walk to use the 237 service. It's also great to see a company investing in our local transport infrastructure, whilst other more established businesses are pulling back. I hope this is the start of a great new service and, who knows, if it goes well perhaps they will consider even more routes in our area?"
Simmondley borough councillor Stewart Gardner said: "It's really good news that the new 236 service stops in Simmondley. This will mean residents will have a very valuable direct service to Tameside Hospital. I hope this service will be supported when it starts in early September."
Main image:
What the 236 bus will look like from early September.