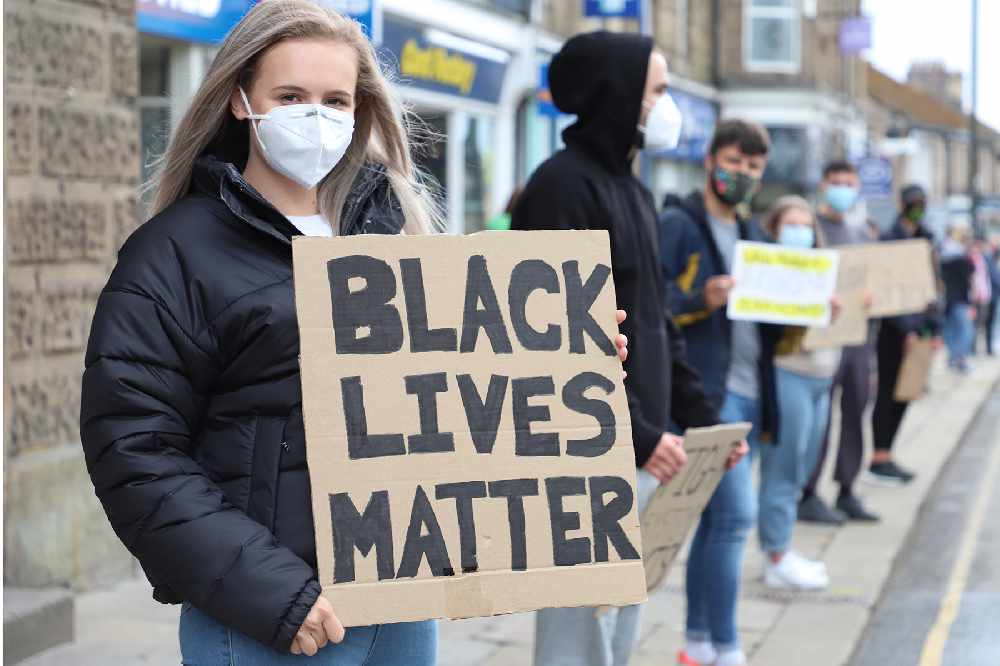 Around 200 people turned out in Glossop town centre again on Wednesday evening (June 10) for another peaceful Black Lives Matter demonstration.
At 6pm, protestors young and old lined both sides of High Street West - spaced out with the help of markers to observe social distancing and many wearing masks - to either stand or kneel.
Among the messages on the placards they held up were 'Black Lives Matter', 'All Lives Can't Matter Until Black Lives Matter', 'I Can't Breathe', 'Justice for George Floyd', 'The World is weeping Black Lives Matter', 'Racism Kills, Not Just Covid' and 'As a nurse I recognise two pandemics'.
The demonstration - which lasted around half an hour - was in memory of George Floyd, an African-American who was recently killed by police in the United States, and of all people of colour who suffer injustice and oppression.
Organised by High Peak Stand Up to Racism, it was the second successive Wednesday evening that the event in Glossop took place. A similar peaceful event also took place last weekend in Buxton's Pavilion Gardens, where around 150 people - including many young people - turned out.
Browse our images taken by photographer Nigel Wood...