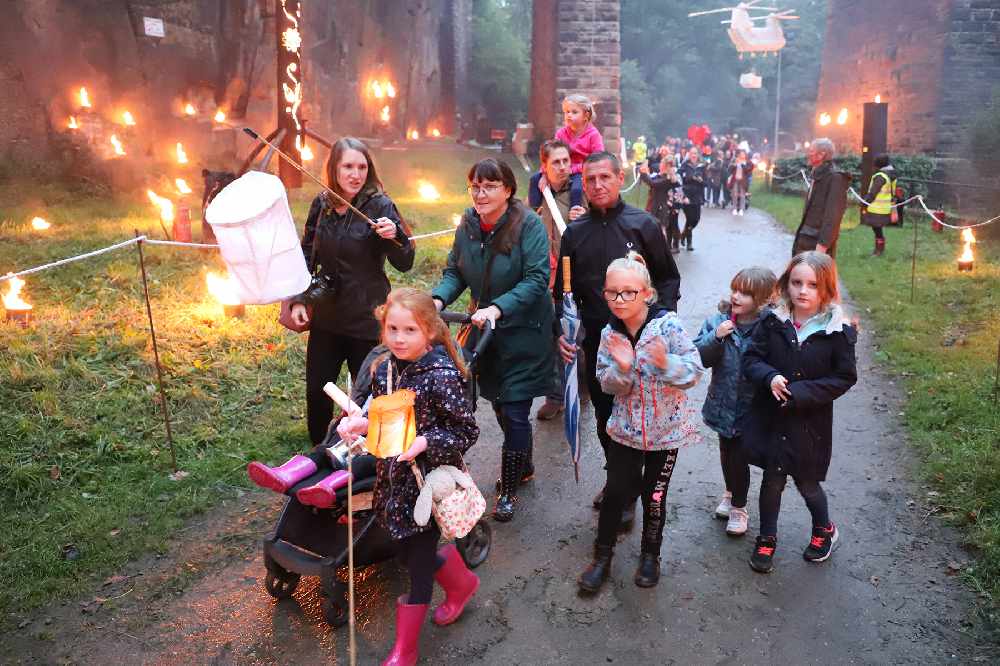 A party is being held on Friday evening for people who volunteered to help out at this year's New Mills Festival. 
It's for organisers, volunteers and everyone who helped out during the 17 days of art, culture and entertainment back in September, which attracted thousands of people.
Anyone who would like to get involved in helping to make the festival happen in the future is also welcome to go along.
It's taking place at Torr Vale Mill in New Mills from 7pm to 11pm.
For more information, get in touch with the organisers by emailing info@newmillsfestival.co.uk, calling 07753 842861, or messaging @NMFestival on Twitter and @NewMillsFestival on Facebook.
This year's festival was declared the best ever by organisers, as it featured music, art, comedy, drama, poetry, children's activities, talks, lectures, walks, community events, films and more.
Image by Nigel Wood