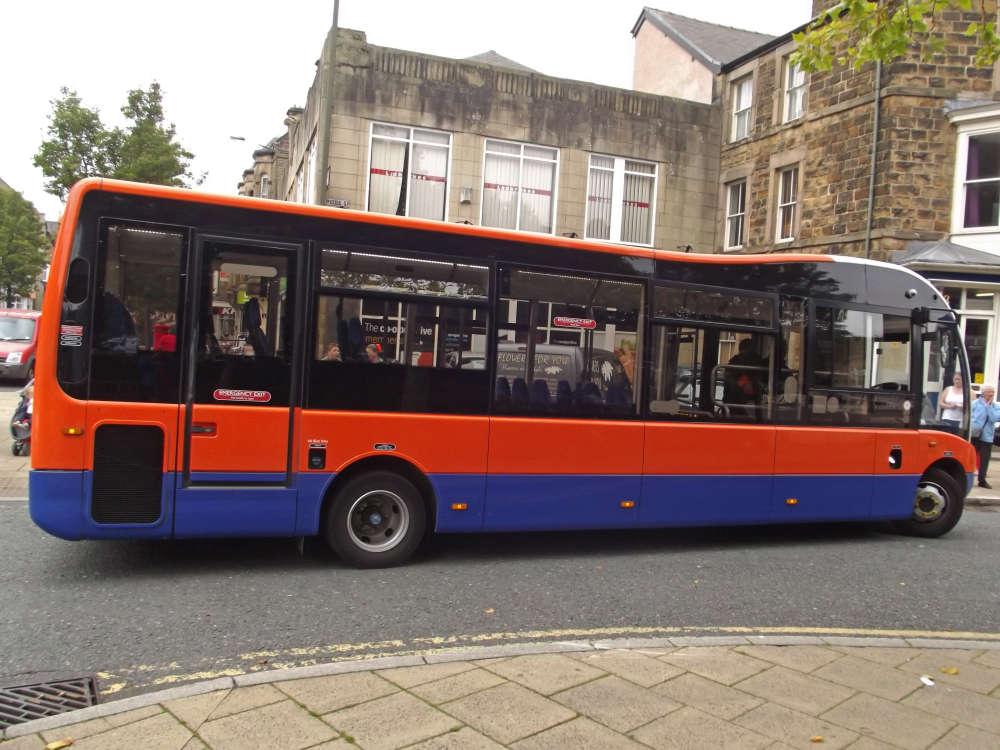 A High Peak bus. Image credit: Elliott Brown.
Parents in Glossop whose children go to school in Chapel-en-le-Frith will be facing a dilemma in the New Year.
Currently pupils catch the 61a High Peak Bus service from Glossop to Chapel-en-le-Frith High School - but it stops running on 3 January 2022.
High Peak Buses are withdrawing the service because they say it's no longer financially viable.
Alan Shaw, from Shirebrook in Glossop, has two children at the Long Lane school – 16-year-old Robert who is in Year 11, and 14-year-old Helen who is in Year 9.
Both catch the 61a to get to and from school.
Alan said: "It is unfeasible to move Robert as he sits his GCSEs next summer. We are currently trying to get Helen a place at a school in Glossop, but her friends and peer group all go to Chapel High School. Glossop schools are notoriously oversubscribed and it's proving difficult to get her a place elsewhere."
He added: "I have contacted both the schools transport officers at Derbyshire County Council and the public transport group, as the notification of removal of this public bus service to the transport commissioner and DCC appears to take no observance of the impact on the education of the children which the bus service serves.
"Whilst it appears it has been convenient for High Peak Buses to run this non-subsidised school bus service, now that the council school allocations have reduced the ridership below a commercially sustainable basis there appears to be no safety-net to support the children impacted. We pay for the bus tickets for our two children, one of whom is in their GCSE year.
"The school is now looking into a 'private hire' alternative but I suggest that there is an argument for DCC to look at a discretionary option to support the existing High Peak Buses service, at least to serve out this school year, if not beyond."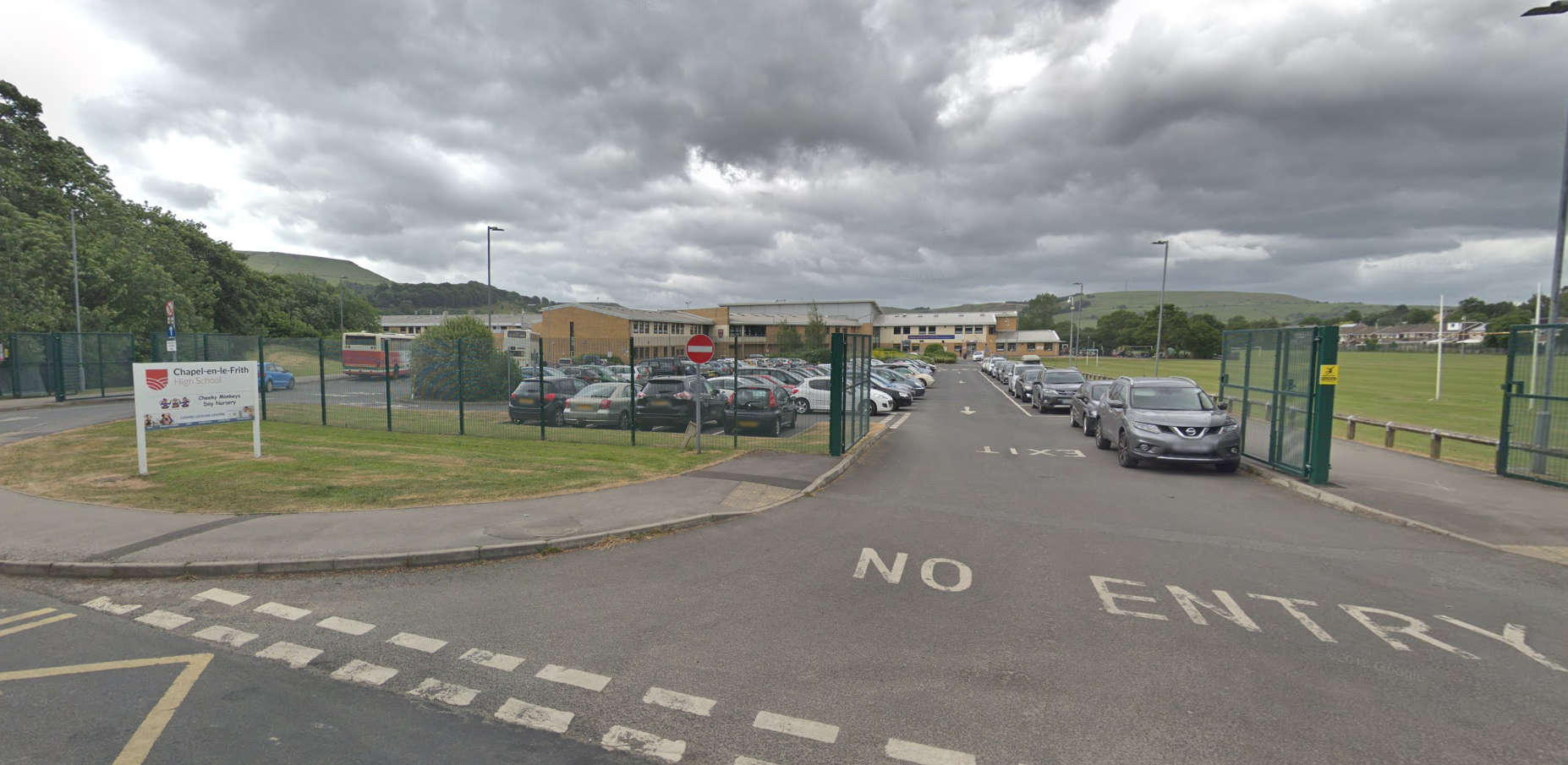 Chapel-en-le-Frith High School site. Image: Google Maps.
It has been suggested that a private hire bus be used when the 61a service is withdrawn. Alan says no other buses run between Glossop and Chapel-en-le-Frith High School.
In response, David Brooks, Operations Director of High Peak Buses, told the Chronicle: "The service is no longer commercially viable, the operating costs exceed the revenue unfortunately. Like any other business we can't continue with a service if it is loss making.
"We have given notice to the local authority, school and the traffic commissioner in line with our obligations as a transport provider. Where a service is no longer commercially viable but is deemed socially necessary it is up to the local authority to decide whether they provide funding to keep it running."
High Peak MP Robert Largan has been contacted by concerned parents. He is now contacting the county council and the school to see what can be done to solve the transport problem.
A spokesperson for Derbyshire County Council said: "We are aware of the decision of the bus company to stop running this service, as the numbers of children using it has fallen in recent years, which means the bus service is unviable for them.
"The council does not organise or fund this service, as these families have chosen to send their children out of Glossop to school in Chapel.
"However we are aware that the school is working on some options and hopefully they will have some news for the parents soon."
Read more from the Glossop Chronicle
Click here for more of the latest news
Click here to read the latest edition of the paper online
Click here to find out where you can pick up a copy of the paper