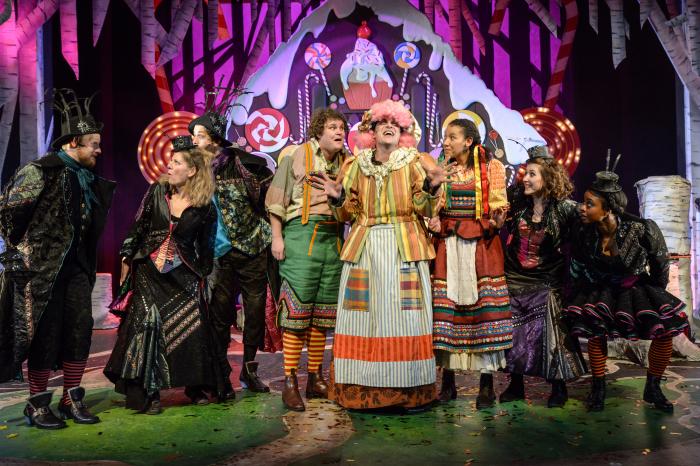 New Mills Art Theatre has picked Hansel and Gretel as its next panto.
It's offering the opportunity to perform in a theatre, with an auditorium golden and glowing after a recent refurbishment.
Anyone interested in taking part can find out more and meet the production team at a 'Get Together' this evening (Monday 2 September) at 7:30pm at the Jodrell Street theatre.
Press officer Angela Hulme said: "We welcome back director Rob Brittles and choreographer Cathryn Yates, along with musical direction from Zoey Vickers and Adam Hutchins, both have worked on recent musicals staged at the theatre.
"Our team will talk about the story of Hansel and Gretel, characters, music and choreography and will answer all of your questions."
The audition date, later in September, will be revealed at the 'Get Together'.
The panto runs over two weekends, with performances on 31 January and 1, 2, 7 and 8 February.
Angela added: "There are many character parts in the panto, from the traditional panto Dame Peggy Pumpernickel and her daft son Wally, Nightshade the Wicked Witch of the Woods, Russell and Sheryl her nasty crows, Prince Johann, Otto the snowy owl, Bluebell the good fairy - the list goes on."
Also needed is a chorus and dancers to include adults and children.
Following the success of its last panto, Robinson Crusoe and the Pirates, Association of Community Theatre awards went to Isobel Fletcher-Shaw and Jake Hornsey for outstanding performances.
For more information, or if you can't attend the 'Get Together', a friend or family member can register for you or you can call 07983 344 862 or email friendsofthearttheatre@gmail.com.
Due to a very tight schedule, late applications for registration will not be accepted.
If performing is not for you, but you would like to be part of the production, go to the 'Get Together' or contact the theatre on the above details.
You could join the stage crew, technical or front or house teams, just visit www.arttheatre.co.uk/groups/friends-panto.