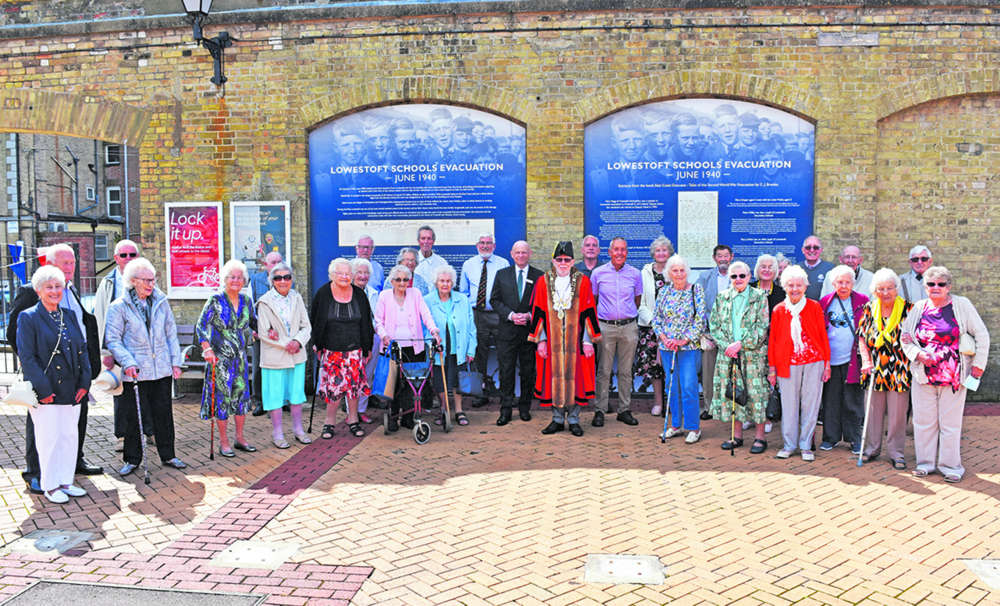 Former evacuees and guests in front of the larger than life panels at Lowestoft station. Image credit: Mick Howes.
Two huge panels have been unveiled at Lowestoft station acknowledging the part Glossop and other towns played in rescuing their children during the Second World War.
The larger than life plaques feature the memories of the 3,000 youngsters who boarded special trains there on June 2, 1940, to escape incessant bombing of the east coast port town.
Accompanied by teachers, the young evacuees fled for the safety of homes in towns and villages in Derbyshire and Nottinghamshire, 600 of them coming to Glossop.
Many of them stayed with temporary foster families for the duration of the war before returning to Lowestoft.
Some, including several who came to Glossop, stayed longer, taking jobs in their new home towns, getting married and settling down.
Friends of Glossop Station chairman Neil Williams has played a major role in keeping the part Glossop played in the evacuation alive.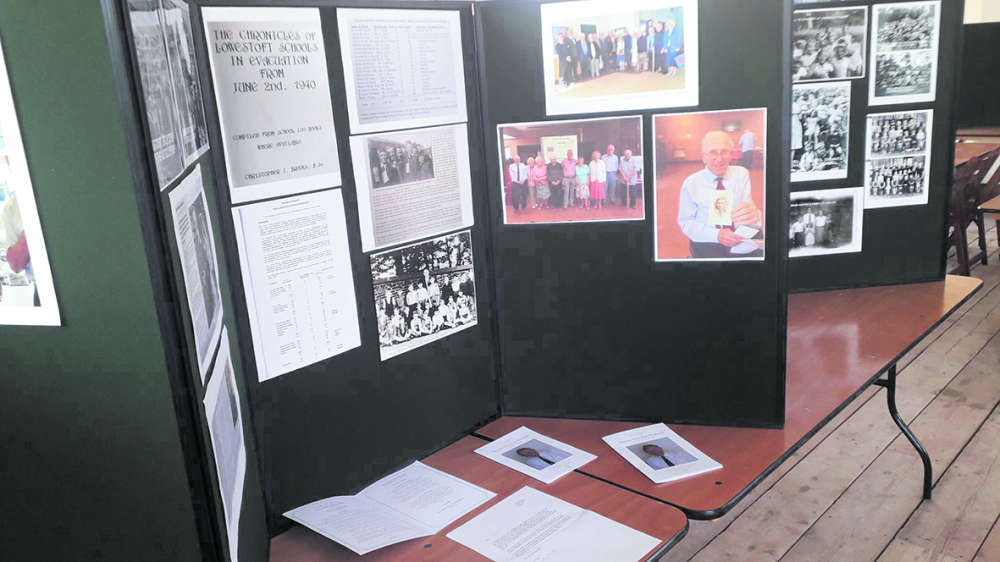 The display table set up in memory of evacuees Peter Glover and Bryan Howard who both died this year. Image credit: Mick Howes.
With the rest of his group he installed interpretation panels inside Glossop station telling how the local community took the evacuees into their homes and their hearts.
The 'friends' also organised events in Glossop for the one-time evacuees who make return visits every year to see the people and places they still remember.
Neil, who was at the unveiling, said: "Around 30 former child evacuees including some who came to Glossop, were there to mark the 81st anniversary of their evacuation.
"It had been planned for June 2 last year but was postponed five times due to Covid restrictions. So it was with genuine pleasure that the evacuees, their families and friends met at the restored Parcels Office, now a Community Hub, at the station.
"Outside on the concourse all eyes were on the new wall panels installed especially to tell the story in words and pictures of the evacuation.
"The left hand panel includes a special section on Glossop Lowestoft connections."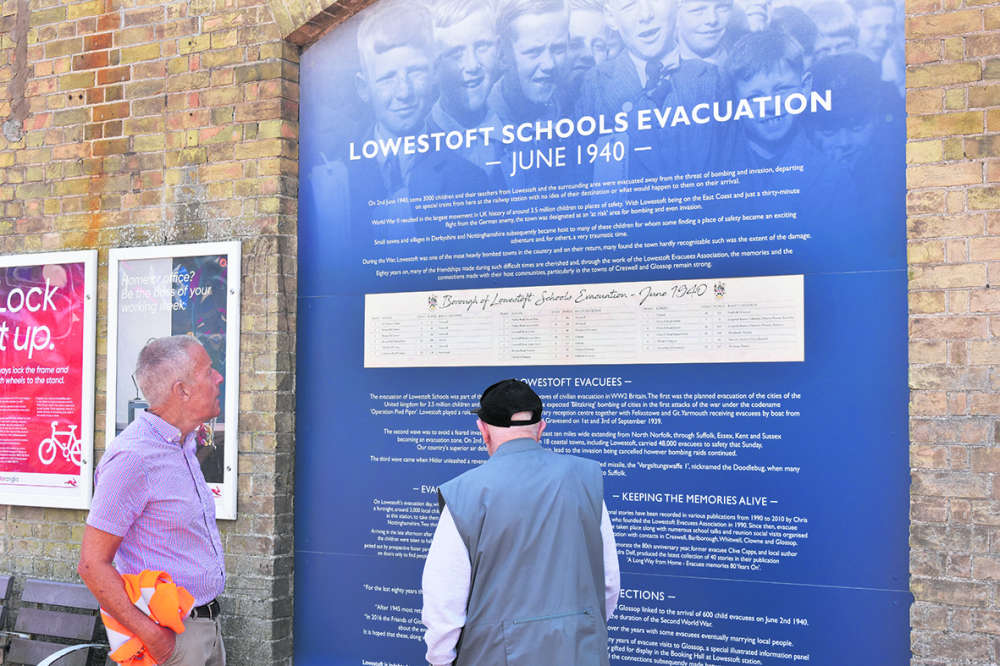 REMEMBERED: Neil Williams and a former evacuee reading the panel. Image credit: Mick Howes.
Sadly it was to be the last event organised by the Lowestoft Evacuation Committee, many of the evacuees having passed way. There will still, however, be informal get-togethers at Lowestoft and the dwindling number of refugees will still return to Glossop to have a look at a town that had become their second home, maybe for the final time.
As part of the photographic display at the unveiling a table had been set up in memoriam to Peter Glover and Bryan Howard, who both sadly died earlier this year.
Peter was well known in Glossop and Bryan had, along with Alma Minghay, unveiled the plaque at Glossop station in 2017.
Read more from the Glossop Chronicle
Click here for more of the latest news
Click here to read the latest edition of the paper online
Click here to find out where you can pick up a copy of the paper